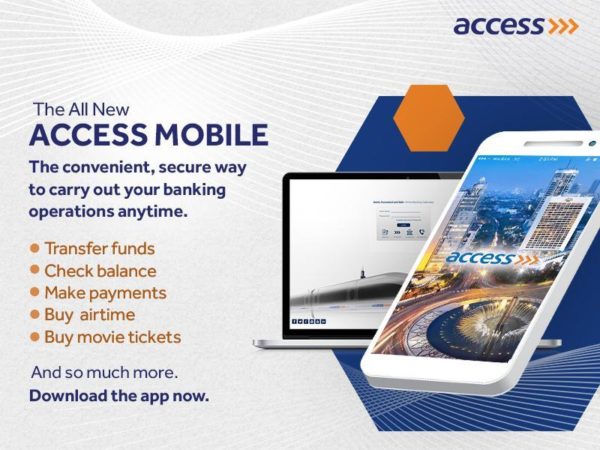 Introducing the newest version of the Access Mobile app, the virtual banking app from Access Bank that puts your bank in your hands. Yes, you read that right. It literally puts your entire bank in your mobile phone and you have no need to stand in bank queues to get anything done. Goodbye stress!
But it keeps getting better. With the new Access Mobile, you can carry out loads of transactions like transferring funds, buying movie tickets, blocking and unblocking misplaced cards, resetting forgotten pins, pay bills, requesting instant loans, performing quick airtime and data top-up, making card-less ATM withdrawals and even generating transaction receipts. All these and many more can be done from the comfort of your home, or wherever, using your mobile phone.
We imagine that you are ready to upgrade to a life of banking with ease, so if you don't already have the Access Mobile, simply head to the app store of your android or iOS phone and download the app or visit www.accessbankplc.com. Follow Access Bank's social media pages Facebook, Twitter, Instagram, for more details.
Get your bank in your hands.
————————————————————————————————————————————————————————
Sponsored Content