#BBNaija – Day 44: Tic Tac Toe, What's Cooking & More Highlights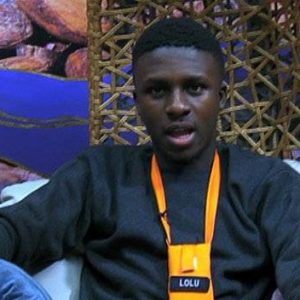 Did you watch day 44 of the Big Brother Naija 3 reality show?
If you missed it, we've got the highlights for you!
..
Tic Tac Toe
The Housemates were given much to swallow and just like us, were left with their jaws sweeping the floor. Later, Miracle and Tobi started a table tennis game in the Dressing Room, using the table as a board. Miracle won the game and the two friends went to their respective bedrooms.
Take a Licking but Keep on Ticking
Surprisingly, Cee-C woke up and joined Teddy A in the Dressing Room, Alex also joined them where they all exchanged tips on how to grow a bigger bum. Alex said her mum will understand her feelings for Leo but her dad may not while Cee-C said her Dad will be quite surprised as he had never seen her with a man.
In this relaxed mood, Teddy A took a jab at Alex for breaking the crying record the night before, which Alex simply brushed aside, calling Cee-C a troublemaker instead. Cee-C was quick to reject the label, and claimed that she didn't know to pretend for her emotions were always visible on her face. In a slip of the tongue, Cee-C contradicted herself by saying that although she fronted a sourpuss, it didn't mean she was angry. Alex owned it that she was just noisy and not a troublemaker. In a tit for tat, Cee-C called Alex a handful, to which Alex replied that she was a bucketful.
What Makes One Tick
The one thing both ladies concurred on was that Tobi was a troublemaker, in opposition to Leo who had left a clean slate in his wake. He had never had a beef with anyone in the House, was a disciplined person and warmly distributed hugs as he left.  Teddy A left the girls in the Dressing Room while they continued to talk about their personalities and for the first time, actually listened to each other speak.
Miracle and Nina had a late night conversation about their disagreement. Miracle said Nina, like most ladies, gets angry about irrelevant things. He kept hushing her whenever she tried to interrupt him but they eventually reached an agreement when she thanked him for his correction and said she'll work on her aggression and give him feedback before chuckling as only Nina would do.
Biggie woke the House up just after 7am and they lazily dragged themselves into the Arena.
What's Cooking
Biggie took some time to catch up with the Housemates and did some reflection on their Wager loss as well as cooking duties in the House.
Chef Rico
We all know Biggie likes to add spoke and provoke thought among the Housemates so one of his questions tonight was "who is the worst cook in the House". While most Housemates said Teddy A and Nina, the flip side of this discussion resulting in Rico Swavey being crowned the King of the Big Brother kitchen with literally every single Housemate applauding his skills and hyping him up.
One Wish
As it is the halfway mark and the remaining Housemates happened to of lost their Wager, Biggie posed an interesting thought – What would you ask for if you could ask for anything for the rest of your stay in the House? From Nina's request for a phone so she could call her family and her boyfriend (Which raised a few eyebrows) to Teddy A wishing for an instrument and some studio time, the requests really got the Housemates thinking about life outside the House.
Longing for Leo
It is evident that Alex is still not feeling good at all after Leo's Eviction from the House, she told Biggie she is still unhappy and she thinks about him all the time. She is truly cut up but did improve throughout the evening as she tried her best to focus on the Nokia Task.
What was your best moment from tonight's Diary Session?
***
Have you been watching? What did you think of the Day 44 activities?