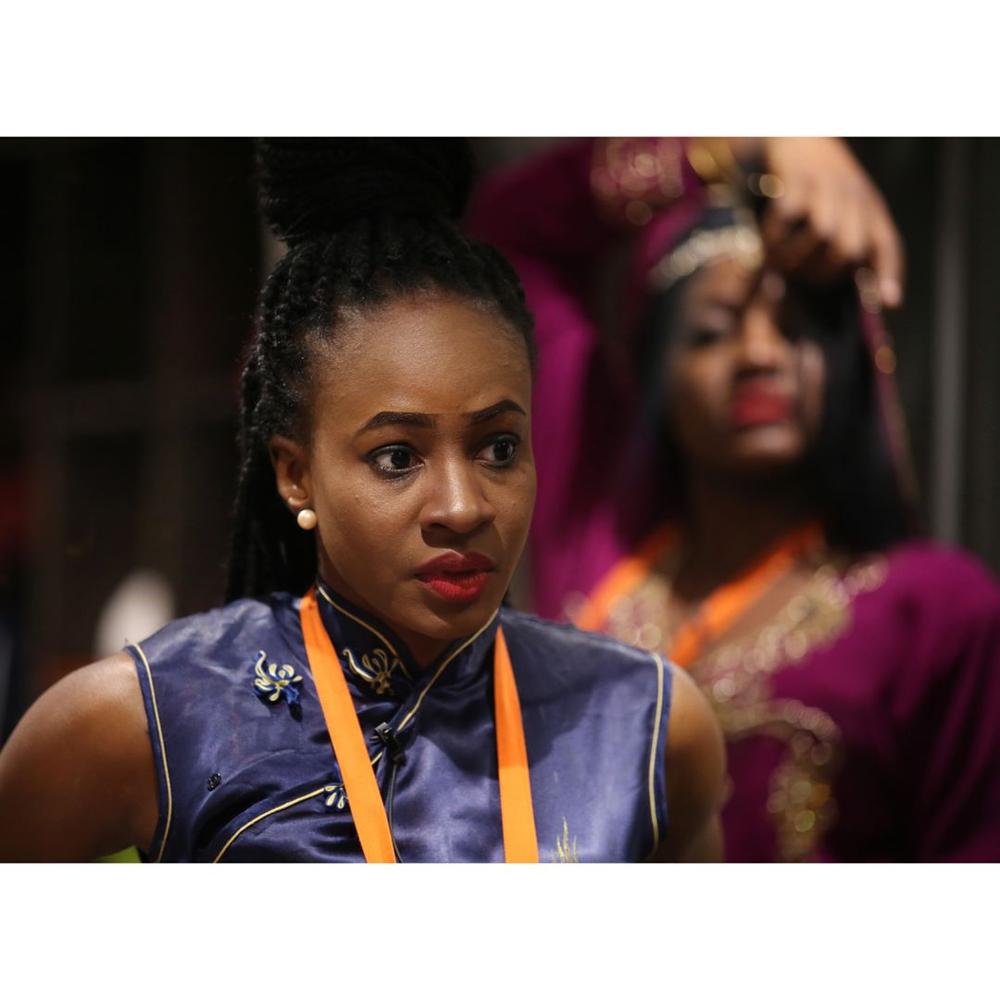 Did you watch day 49 of the Big Brother Naija 3 reality show?
If you missed it, we've got the highlights for you!
..
The Emotional After-Party
The party successfully raised the bar and left the Housemates wanting more. After screaming their lungs out and cheering excitedly when DJ Sose played the legbegbe mix with all their names as lyrics, the excitement could not be curbed, especially for Teddy A and Rico Swavey who had their music featured. A proud moment indeed.
Seeing as all good things come to an end, the Housemates said their goodbyes and saluted the DJ for a job well done. They made their way back into the House and went on with their conversations about the party, the music and the alcohol. Talking about the alcohol, Cee-C seemed to have lost it a bit as she screamed louder than usual and blamed it on the excitement of having her name mentioned by a giant of the decks. At some point, she tried to playfully make contact with Miracle but he just wouldn't have it.
Once again, she and Tobi had one of their deep conversations, reminiscing on the past week's events and playing the blame game. This time around, she accused him of referring to her with the B-word. He tried to defend his honor by summoning Alex who was tailed by Rico Swavey and had her try to explain what exactly he had said but this too didn't work and the entire conversation went south. Tobi eventually broke free and went to chat up a storm with the other Housemates in the kitchen while Cee-C found solace in the early morning breeze and her own company. She seemed to have heard Tobi telling the others about the argument because she called him out and questioned him angrily. It looked like it was gonna be a long night for the former lovers.
Any Last Words?
Teddy A was the first to be called to the room, and for some reason Miracle accompanied him into the Diary Room. As Teddy A sat into the Chair, Biggie asked whether he and Miracle had been joined at the hip, for Miracle was still standing in the narrow room.  They exchanged looks and Miracle discreetly stepped outside. Asked what he would give to stay in the House, Teddy A smirked and offered to give up his meat. Biggie poked back at him that he wasn't certain there was enough meat to sustain him right until the end.
Boosted Confidence
Alex followed and for the first time in a long time didn't look knocked down. She wasn't whining or complaining about anything, instead she said she had given her all, there was nothing extra she can give. When Miracle's turn came, he admitted that it was the first time Housemates were coming out alone and not in pairs. Previously, one could have attributed it to their partner but right now felt lonely. As for Lolu, the Game had become just scary that one or two might not be back in the House tonight. Lolu speculated that there was a one in seven or eight chances it might be him.
Well Cee-C didn't hide that she felt a little bit anxious to know how the day would end. She said she didn't know what to expect and was trying to manage her emotions.  Anto's Diary session was refreshing, she said she didn't feel great but was also not too nervous. BamBam equally felt calm and curious to see how the rest of the day would turn out. Asked what she would give to stay in the House, she joked that she had no BBNairas to give and was grateful for the game.
The Last Will Be The First
Last but not least, Tobi, who has been prevented from participating in Diary Sessions before, jumped around and ran fast into the Diary Room upon hearing his name called.  He said it had been a long time and he was in a better place now.
Tobi earns Two Strikes
After having witnessed a disqualification and the awarding of multiple strikes, Tobi should have known better than to bend any more rules. After all, what Biggie says, goes. From the very beginning, the Housemates displayed a total disregard for Biggie's rules. This could be attributed to the fact there were too many egos to around, with each Housemate holding firmly to their own ambitions and almost completely unwilling to accommodate the competition. As a result, Biggie became stringently firm and rid the House of any room for negotiation when it came to his rules.
The Joy That Was Short Lived
Tobi's joy for being allowed to have a diary session after having been excluded due of not heeding to Biggie's diary room summon was short lived when a clip of him talking to Lolu and Anto was played back for the entire House to see. Although the conversation was so vague that it was open for interpretation, especially because Anto and Lolu threw the conspiracy theory out the window; it was crystal clear that there was more to it than met the eye. However, Biggie did sum it up as a conspiracy and that plus the ignored summon equated to a strike, bringing Tobi that much closer to the 'Exit Only' doors. With him now sitting on two strikes, the season's strike tally had been brought to a total of 7.
Futile Experience
Tobi's HoH veteran status should have been enough to have him uphold the rules governing the Housemates' co-existence and their general behavior towards the man of the House, but it seems like his experience has proven futile because we went right ahead and broke the rules that of course earned him a big fat strike.
It has become quite unclear what shape or form his game will take going forward as this might have tarnished his 'friendly' image in the House and could potentially throw him onto the Housemates' blacklist.; not to mention his on again off again 'situationship' with Cee-C who clearly feels betrayed by him. It the stakes were high before, consider them twice as high now.
Anto's Journey Comes to an End
Even though every one of the 20 Housemates knew that the grand price could only be won by one person, they opened themselves up for the trials and tribulations the game promised; hoping that they could make the most of the experience and possibly come out of the House as notable brands. After 8 long weeks of drama coated isolation, Anto managed to do just that; become a brand.
Stronger Than Your Average
While most of the Housemates seemed to be wavering between strategies and found it hard to create firm foundations, Anto oozed a calm type of confidence; one that didn't impose nor needed affirmation. When Biggie introduced the pairing dynamics, she was arguably the most receptive of Housemates and took each day as it came. At the beginning, she seemed not to have much to say in the diary room; answering only what she'd been asked and only speaking when spoken to, we could have sworn she'd adopted the 'forgotten mate' strategy; but as the weeks slowly turned into months, Anto slowly cracked her shell open and stepped out, bearing it all and censoring nothing.
Romantic Tic Tac Toe
As half the constituent of Loto, Anto's footprint in the game couldn't be ignored. Lolu quickly took to liking her and at some point, she gladly gave him the green light while flashing a red one at K.Brule and his advances. During her conversation with Ebuka, she revealed that she had eyed Tobi but had to bring her guard back up when she realized that Cee-C had snatched him off the shelf. Moreover, during her pairing with Miracle, the two displayed a friendship far beyond the norm and had a couple of people questioning it; it even got Nina a little uneasy.
No, It's Not Over
As mentioned before, If Anto was a tree, she'd defy nature by bearing different fruit on the same branch. The kind that can uproot and reposition at will. She was armed with a stern personality, had her ability to keep her emotions in check as a breastplate and her double edged dedication as a weapon, call it a recipe to longevity. Her BBNaija journey might have come to an end, but her life's journey has only just begun. Kudos to Anto for 8 long weeks of persistence.
***
Have you been watching? What did you think of the Day 49 activities?
Photo Credit: @bigbronaija