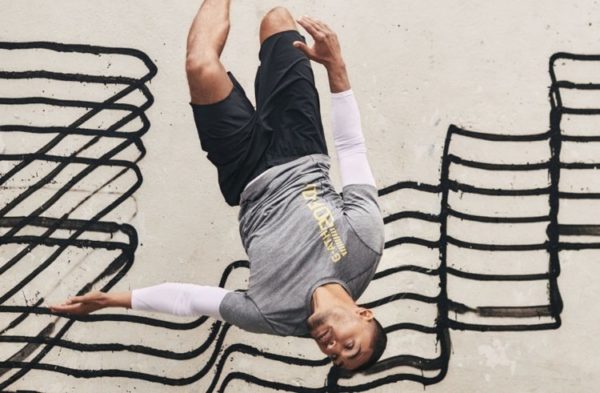 Swedish retailer H&M has been embroiled in another PR controversy after a graffiti artist Jason 'Revok' Williams accused the brand of copyright infringement.
As part of its campaign for its 'New Routine' sportswear line, H&M published a photo of a model in the piece in front of a graffiti painted by Revok at the William Sheridan Playground handball court in Williamsburg, Brooklyn.
According to HypeBeast, Revok has filed a cease and desist order against H&M, for its "unauthorized use of his (Willaims) original artwork, and the manner in which it is using the work, is damaging and is likely to cause consumers familiar with his work to believe there is a relationship between the parties."
H&M, in response, says Revok "has no copyright rights to assert" because his artwork "is the product of criminal conduct". H&M added that copyright protection "is a privilege under federal law," and it it doesn't extend to "illegally crated works."
The fashion retailer also said that the work was contracted to a production agency, who contacted the New York City Department of Parks and Recreation (NYCDP) to see if they needed Revok's permission before taking the images.
NYCDP's response was that the "graffiti on the park handball wall was unauthorized and constituted vandalism and defacing of New York City property."
H&M has also filed a complaint at the US District Court for the Eastern District of New York for declaratory judgment last Friday.
The controversy has led to street artist calling for a boycott of H&M and has started a debate as to whether an unsanctioned street art is protected under U.S copyright laws.
Photo Credit: H&M