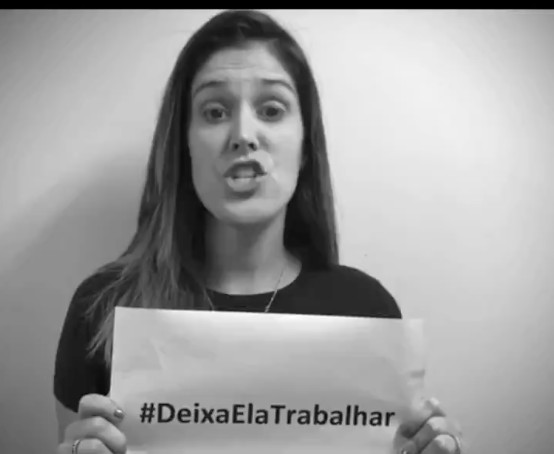 As women from all over the world are fighting for equality, Brazilian women too are taking a stand for what is right.
#DeixaElaTrabalhar, or "Let Her Do Her Job," is what Brazilian sports journalists are chanting as they protest sexual harassment.
There have been instances of being harassed on live video, with gropes and unwanted kisses and even cusses. Now, the women are saying: "Enough."
Bruna Dealtry, a sports reporter, had a man try to kissed as she was broadcasting live from a celebration after a football match.
Sharing the experience later on her Facebook, she wrote: "Today, I felt in my skin the sense of powerlessness that many women feel in stadiums, subways, and even walking in the street."
Renata Medeiros, another sports reporter, was broadcasting live from a stadium when she was called a "whore" by a fan.
Bibiana Bolson, a reporter with ESPN, told Guardian that every one of them have experienced some form of sexual harassment on or off camera. She said:
Independent of our individual professions – whether we're on TV, on the radio, producing or writing – we have all experienced some form of sexual harassment. It's the same story in different clothing.
Of course, the campaign has had its fair share of backlash. Men have threatened the women with violence and rape, they said.
Still, the women are taking inspiration from all of it.
"I think the campaign is really important. It shows that it's not inoffensive or funny to disrespect, harass, or try to demoralize us," another ESPN reporter, Débora Gares, said.
See a video of their protest below:
Brazilian sports journalists are fed up with sexual harassment. pic.twitter.com/E57emRCUaL

— AJ+ (@ajplus) April 4, 2018