2Baba, Rudeboy, DJ Cypha serenade all at the 2018 Campari Trade Partners Award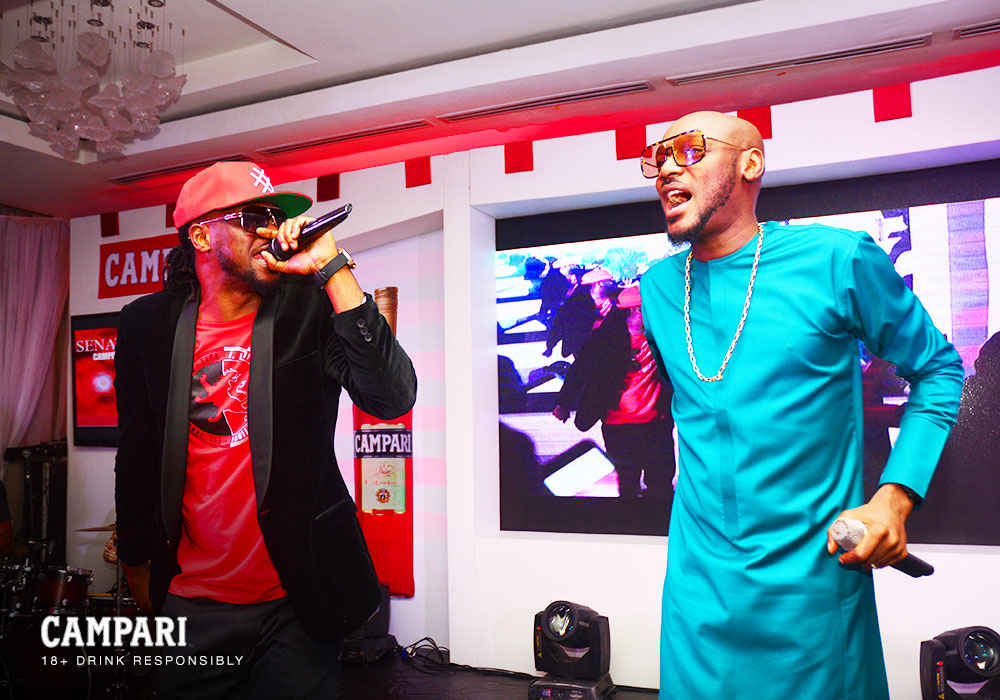 Saturday, March 24th, 2018 is a date that major distributors of the Campari brand will continue to remember with so much delight as they converged at Radisson Blu Hotel, Ikeja venue of the 2018 Campari Nigeria Trade Partners Award.  
The glamorous event which was hosted by Brian Munro Limited, the sole distributor of Campari in Nigeria lived up to its billing as everyone in attendance were given a first-class treat. The highlight of this event was to recognize, celebrate and honour distinguished trade partners of Campari in Nigeria as top-rated entertainers took turns to serenade everyone seated.
The tone of the event was set by R&B crooner, Kola Soul, who did not only led everyone to give an inspiring rendition of the National anthem and but also mounted the podium thereafter to demonstrate his mastery of music. The comedy duo of Tee-A and MC Abbey anchored the evening as they spiced it up with exhilarating comic relief.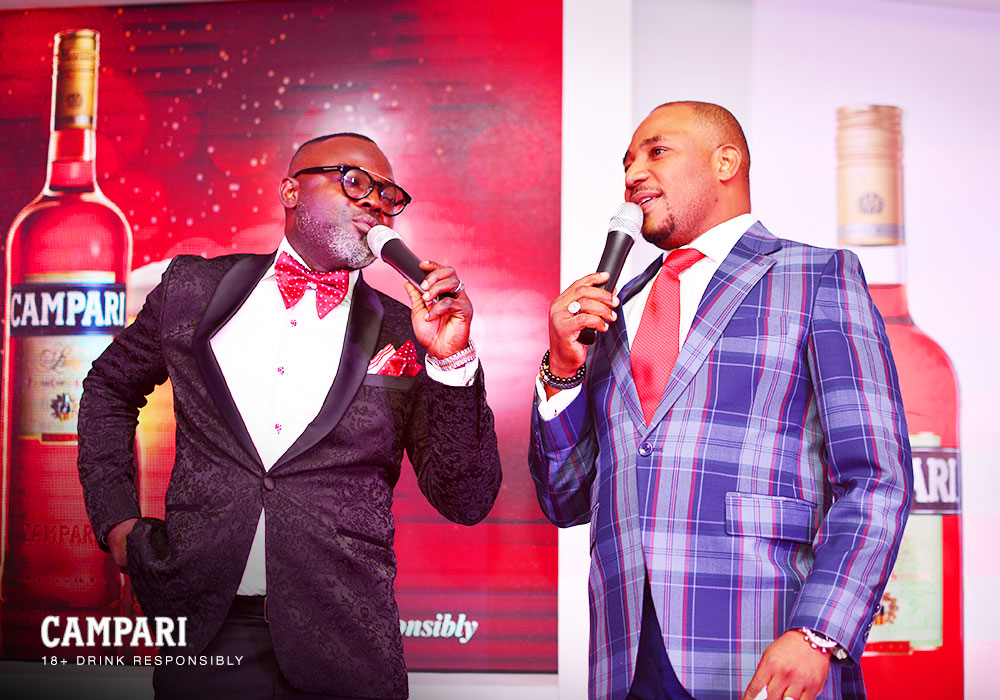 However, leading the roll call of stellar music performances is the iconic singer and brand ambassador for Campari, 2Baba was joined on stage by Rude Boy of the P-Square fame during his live performance. Entertaining music performances were also provided by Salt of the Earth band while DJ Cypha was on hand to play pulsating songs at different intervals.  
Speaking to a select gathering of customers and trade partners, the Marketing Manager, Brian Munro Limited, Nkechi Nwachukwu, in her statement said 'The award is an opportunity for us to celebrate our trade partners who has been loyal with our brand and did exceptional performance despite the tough economic situation witnessed last year. We are very delighted to celebrate their success and achievement'
Over twenty-five, major distributors received awards for their outstanding trade efforts and loyalty. Notably amongst the winners are Amadi Theresa Nnedia of Verchi Stores, Ndubisi Dennis Onyeananu of Uzems Aba and of Chigotex royal link limited who aside from the trophies presented to them also went home with the sum of 2,821,514 NGN; 3,264,080 NGN and 7,596,446 NGN respectively.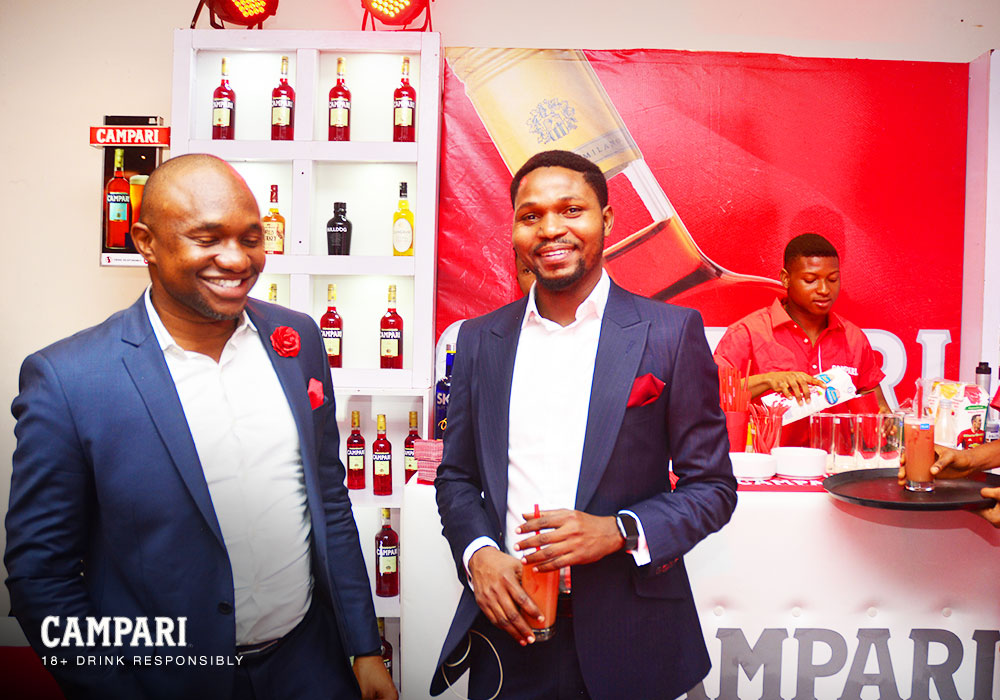 In his reaction, the star prize winner Chogozie Anagwu of Chigotex royal link limited stated that "this recognition from a worthy and reliable partner like Brian Munro makes me feel on top of the world. Over the years, they have consistently inspired and provided the remarkable support required for a stronger partnership."
Rilwan Shofunde, the brand manager Campari Nigeria, added that "our strong belief in fostering a fortified partnership with our major distributors is a continuous journey that we are committed to. The attestation made today by major distributors today further reiterates the respect and value for a worthwhile relationship with our esteemed trade partners."
Campari is a smoothly blended liqueur exclusively distributed by Brian Munro Limited in Nigeria. Mostly served with juice, beer and soda cocktails, it is made with the infusion of selected herbs and fruits in alcohol and water.
Campari encourages everyone to enjoy their drink responsibly, celebrating life every day, everywhere.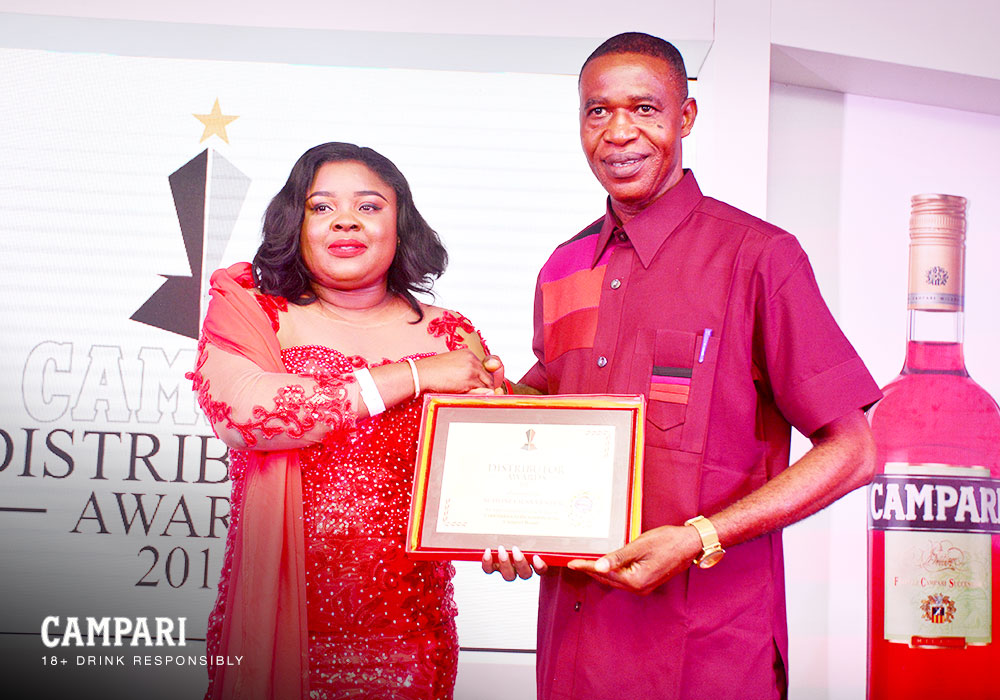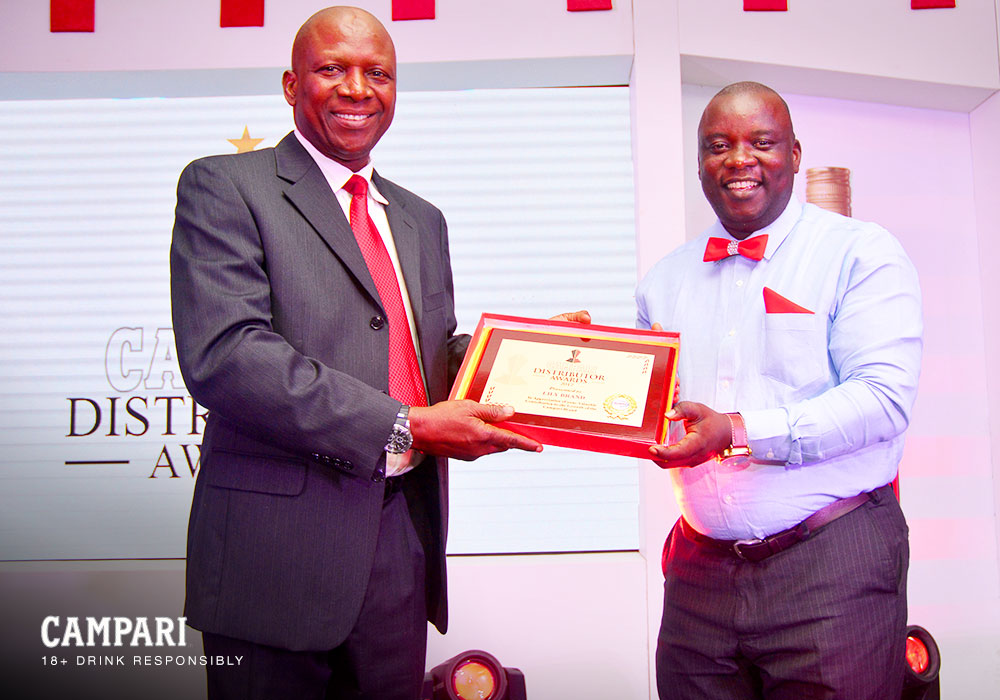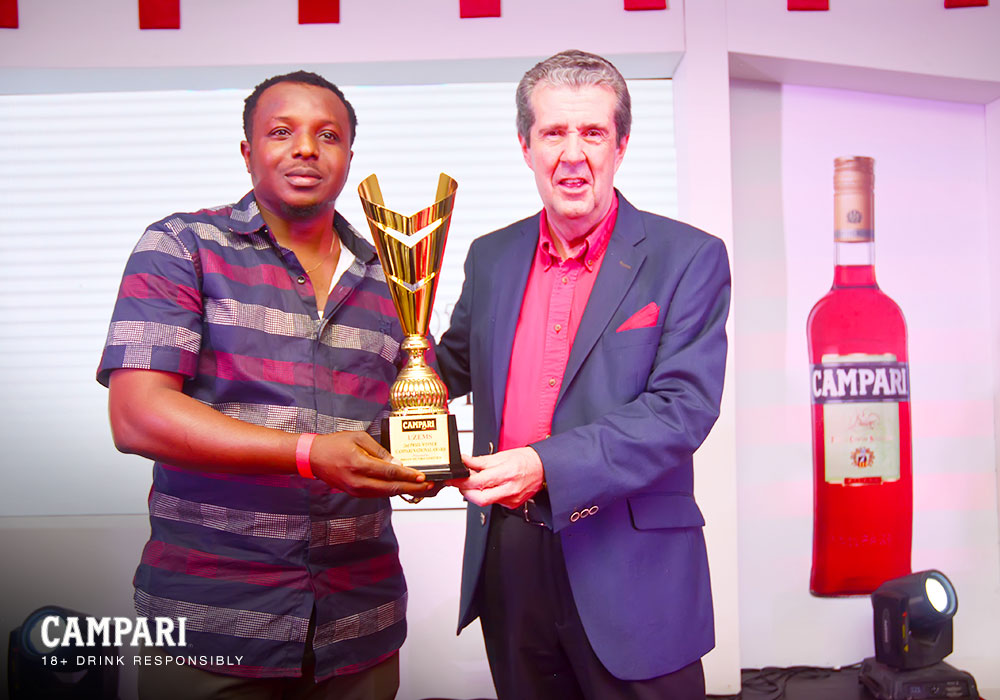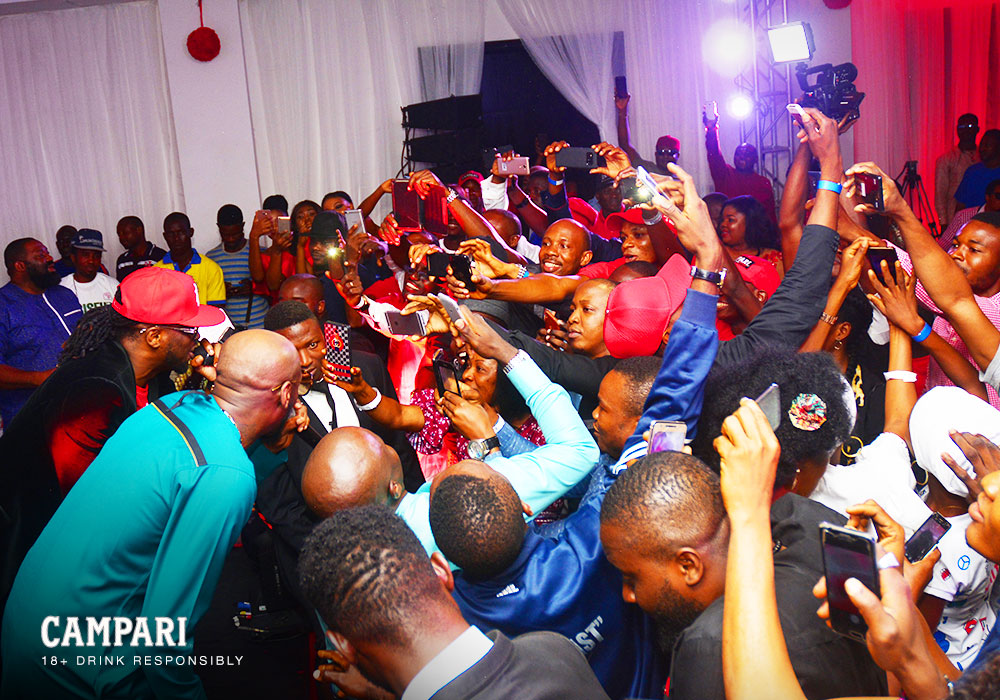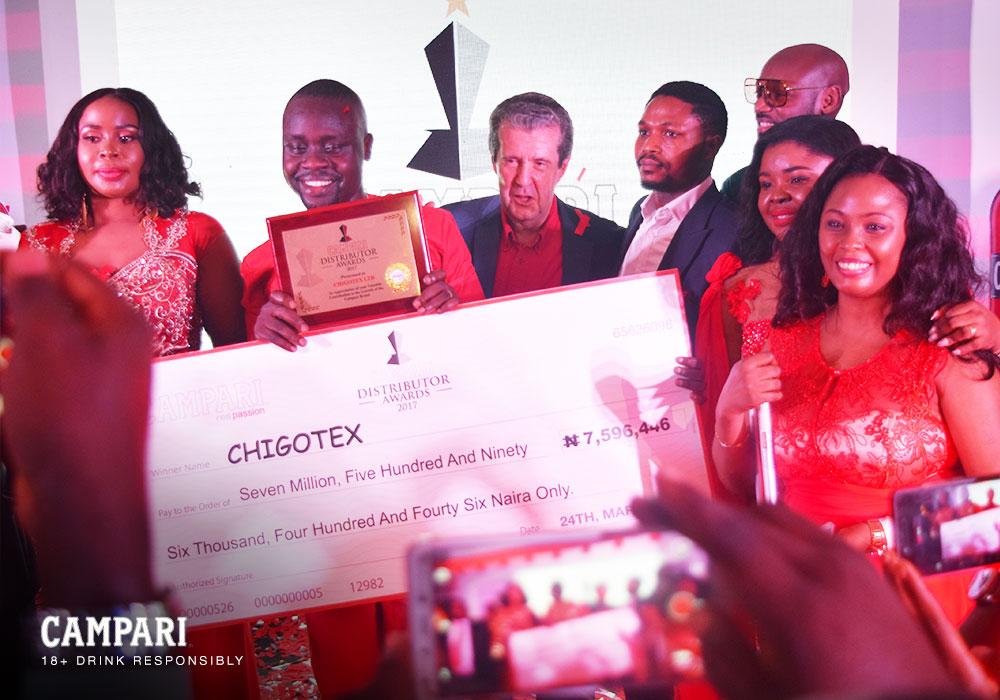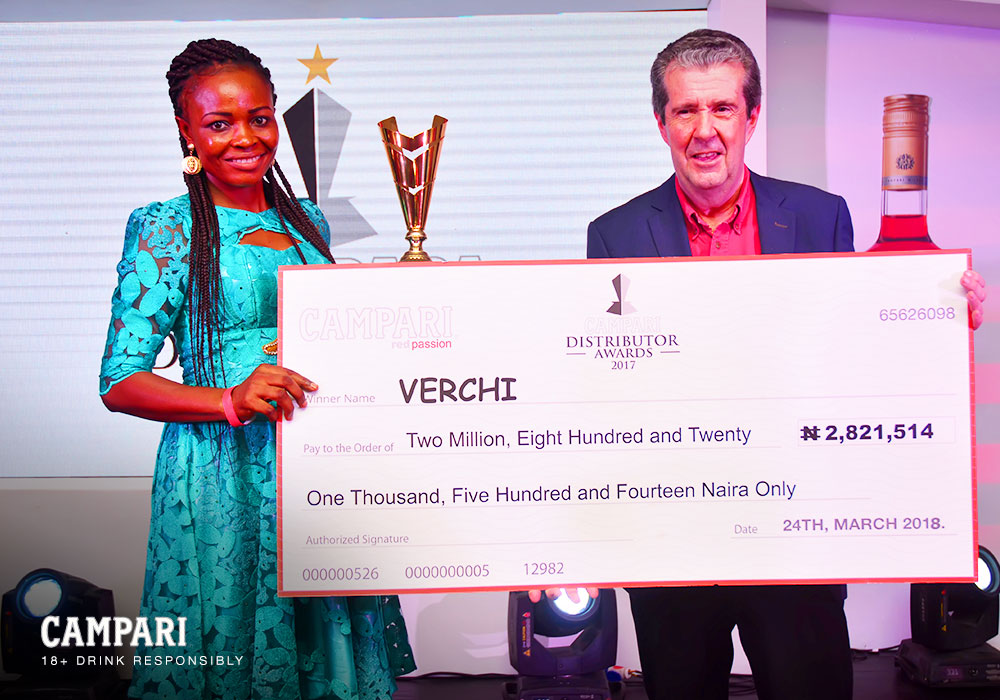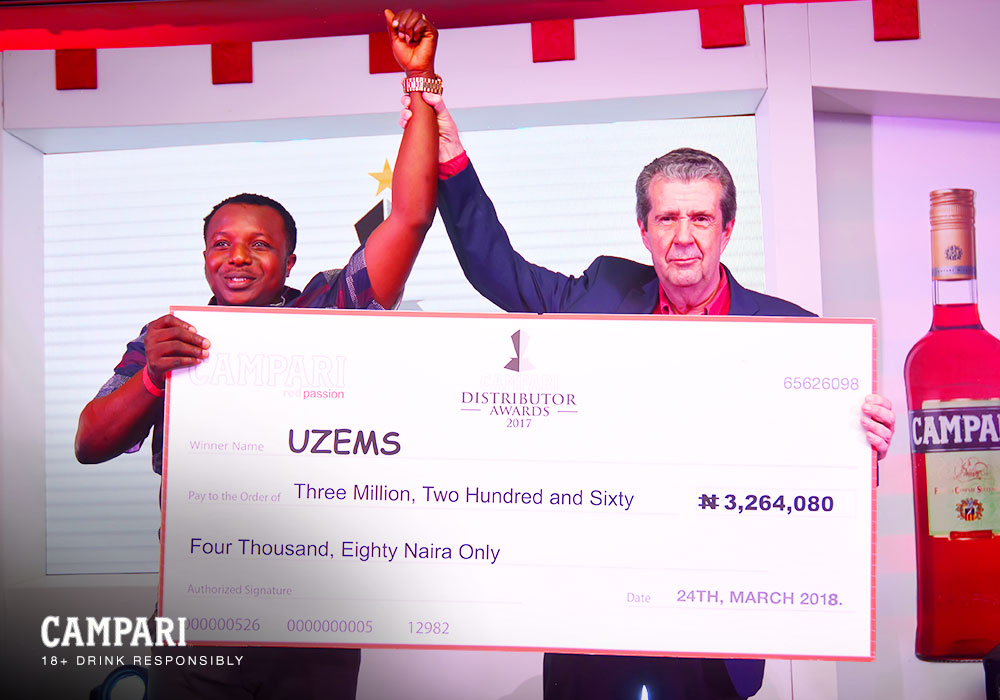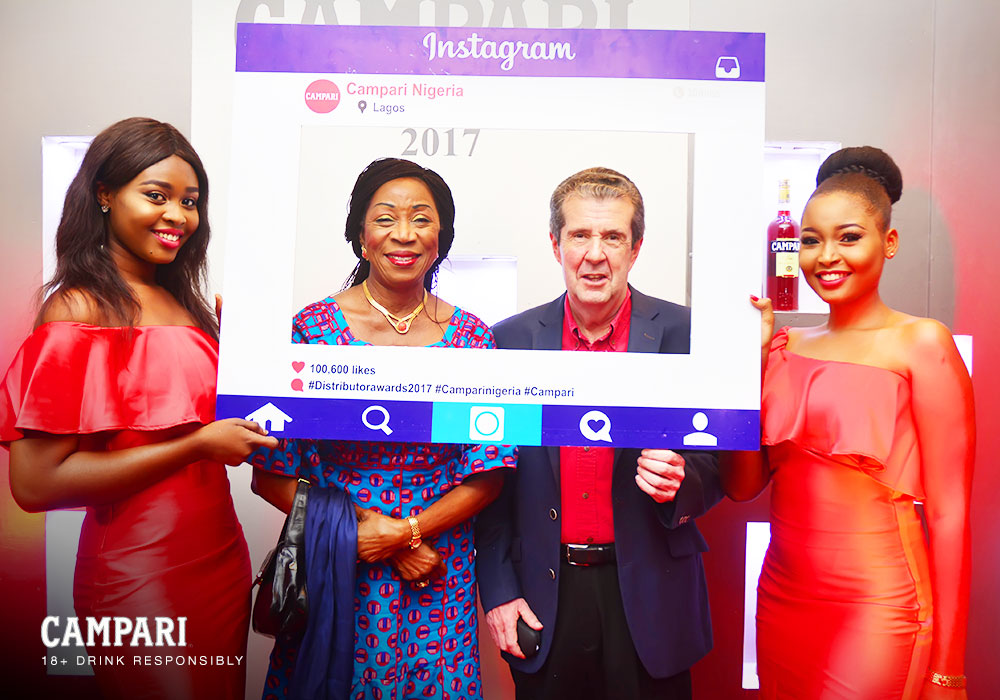 ———————————————————————————————————————————————————————————————-
Sponsored Content