The Minasdollz Show is Back! The Maiden Edition features Oyinbo Princess, Venesia Williams & Big Tizzy
London Fever producer, Minasdollz has returned with a self-styled talk-show. The producer turned talk-show host who doesn't believe in resting on her oars, has been working tirelessly to make sure she maintains the kind of standard and mark she made with the London Fever movie project which features notable actors like Toyin Abraham, Alexx Akubo, Mike Godson, Juliet Ibrahim, Hafeeze Oyetoro aka Saka, Chiwetala Agu, John Okafor aka Mr Ibu, Etinosa Idemudia, Lilian Eroro, Francis Odega and many others.
The maiden edition of the Minasdollz show, since premiering last Friday, April 6th on Ben TV, Sky Channel 238, has been generating a lot of buzz on social media. The sound, the picture, not to talk of the well-informed guests who graced the show, is something to be applauded. Inspiring, uplifting, thrilling are some of the adjectives that have been used to describe the one-hour talk show by hundreds of viewers who tuned in to watch the programme and others who watched on Youtube.
British actress and entertainer, Oyinbo Princess popularly known for her mastery of the Pidgin English, for the first time opened up on plans to begin a cooking show in Pidgin English. She talked about her love for Nigerian foods as the major thing that spurred her for the show. "Pidgin English is something that has been known with Nigerians for a very long time. I think people shouldn't shy away from it. They should embrace it. My cooking show will be in Pidgin English and it will be promoting different Nigerian dishes. I love Naija Food. Egusi is one of my favourites, Efo Iro, Pepper soup, Banga, so many like that", she said.
The duo of Minasdollz and her co-host Hannah Marie Sang, gave a good account of themselves as hosts. It was quite an exciting show as the guests talked on the topic Cosmetic Surgery, A yes or no for women and a range of other issues.
Empowerment Coach, Venesia Williams, a single mother of two, revealed reason she wrote the book Turning Point. "My inspiration for writing this book really was God. How He turned my darkness into marvellous light. How turned around things for me. I wanted to share my testimony with others so they can be empowered. I think this book will be a blessing to anybody that is entrapped by their past, that wants to be set free, that wants to get a closer relationship with God. Turning Point gives key strategy on how to overcome the past and live a fulfilling life".
DJ turned artiste, Big Tizzy closed the show with a stellar performance to the delight of viewers. Tizzy who said he was single, told the hosts he was not searching but the ladies are searching for him. And on this interesting note, the show came to an end.
Minasdollz debuted in the Nigerian entertainment scene 2017. Her movie London Fever directed by Charles Uwagbai, premiered in London last year at the Odeon Imax Cinema Greenwich and Go Glasgow Hotels on the 25th and 27th of August 2017 respectively.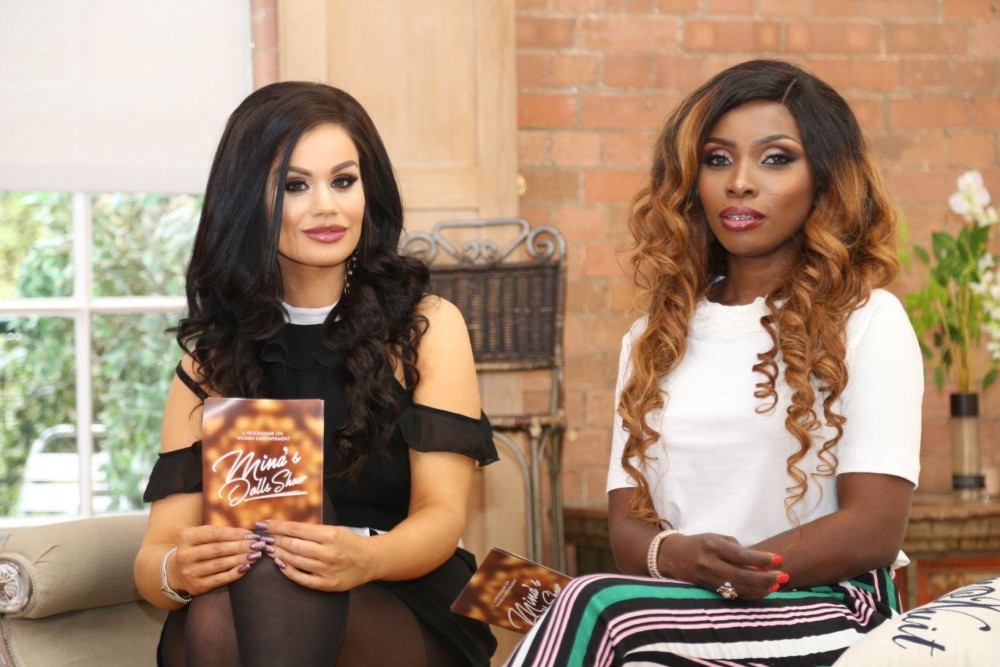 ———————————————————————————————————————————————————————————————–
Sponsored Content