It is better to owe salaries than to sack workers – Fayose says as he praises Ekiti Workers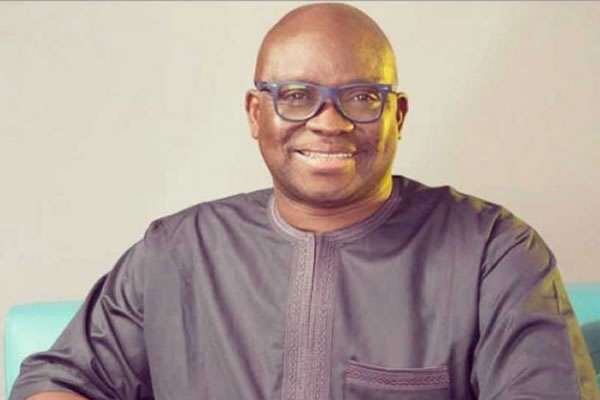 Ekiti State governor Ayo Fayose has praised his state workers for making him "a man of history" during the state's Workers Day celebrations.
Writing on his Twitter, Fayose said he has promoted 37,152 workers and they will be paid their full entitlements.
He says while the state does owe salaries, he hopes the arrears owed will soon be paid in full. He wrote:
I appreciate the support that I have enjoyed from workers, even when the battle was fierce. I will never forget their role in bringing me back to office, particularly the teachers. My legacy was already rubbished when I left office but God and the workers made me come back.

The workers made me a man of history in Ekiti state. I had no trade name, a family name that is recognised, but with their support, I was able to defeat two incumbents and become the first Ekiti person to be elected governor twice.

Yesterday, during the Workers Day celebration,  I approved the promotion of 37,152 govt workers. The promoted workers will be paid all their entitlements. We are owing salaries no doubt, but we have been paying and hopefully, we will clear the arrears.

To me, it is still better to owe salaries and be making efforts to pay as we have been doing than to sack workers as being witnessed in some APC States.

I call on labour leaders to put the FG on its toes, by asking questions on how funds belonging to the country are being spent. Without doing that, states may continue to find it difficult to meet their expectations.

For instance, this year's benchmark for FG budget is $42 but oil now goes for over $70 per barrel and instead of paying all the revenues to the Federation Account, FG still operates an Excess Crude Account contrary to the judgment of the Supreme Court.