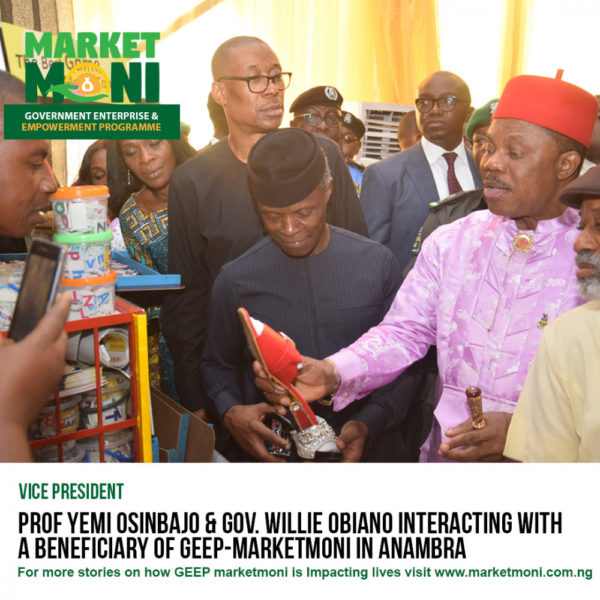 GEEP Marketmoni is the largest and most ambitious microcredit scheme in the history of Nigeria, providing interest-free loans from N10,000 to N100,000 to thousands of micro-enterprises (market women, traders, artisans, youth and farmers)
On April 11, 2018, at Onitsha, Anambra state, the Vice President, Professor Yemi Osinbajo, visited the MSME clinic to interact with over 2,000 traders and artisans. The Special Adviser to the President on Social Investments, Maryam Uwais, and the Minister of Trade and Investment, Dr. Okechukwu Enelamah were also present at the MSME clinic, where top-performing GEEP beneficiaries in the state were selected to display their products. Till date, a total of 4,377 micro-businesses in Anambra have benefitted from GEEP Marketmoni loans.
GEEP Marketmoni is part of the Federal Government's Social Investment Program (SIP). The other components of the SIP are the School feeding programme, Conditional Cash Transfer to less privileged, and N-Power job internship programme.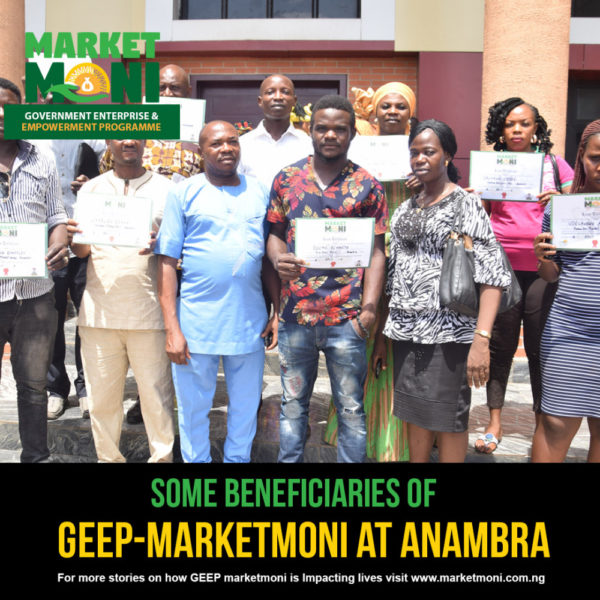 —————————————————————————————————————————————-Sponsored Content