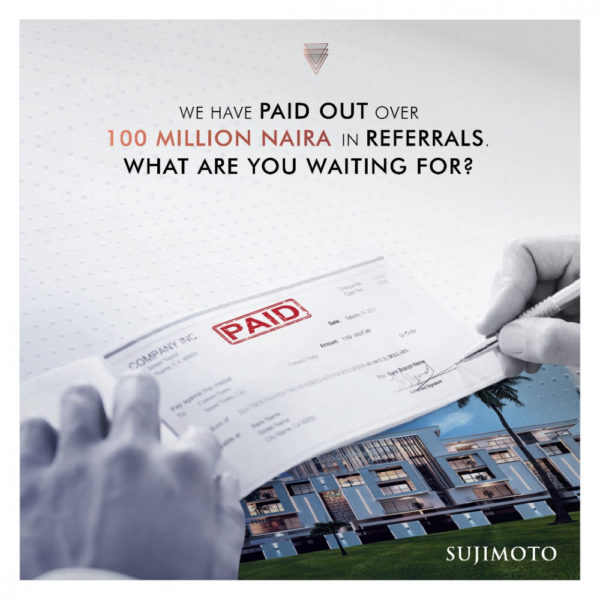 Remember that rich Aunty, Uncle, Mother, Father or Family friend? Well now is the time to reach out to them. Get them to buy 1 out of the last 2 remaining units of GiulianoBySujimoto and become a Multi-Millionaire. Yes, it's that easy!
Since the start of the GiulianoBySujimoto Project, smart people have been converting their network to their net worth to earn millions in commission with just 1 referal .
At Guiliano's completion in October, it will compete amongst the top 10 best Terraces in the world.
So, what are you waiting for? Refer someone today and earn millions.
Call 08098521646 or e-mail [email protected].
Follow us on Instagram and Twitter
#Sujimoto #BananaIsland #Motomatics #GiulianoBySujimoto#RealEstate #Referral #Commission
—————————————————————————————————————————————-Sponsored Content