Meet Victor Sani.
Footballer. Goalkeeper. Bus Driver. Hustler.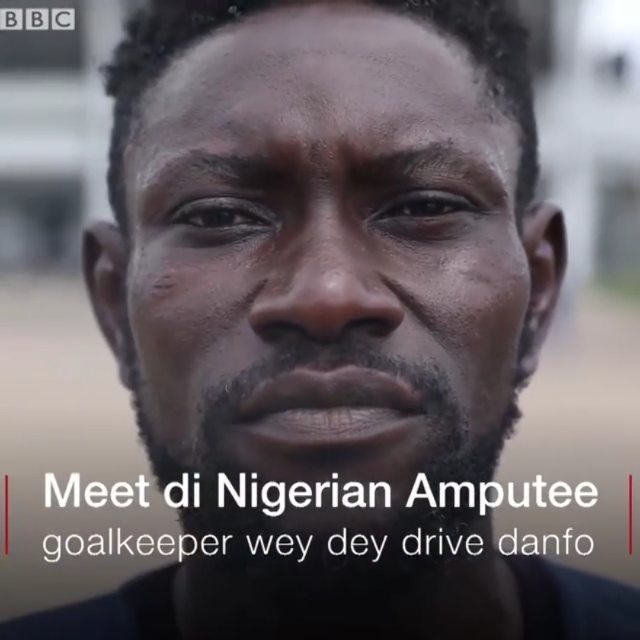 Victor Sani inspiring us this morning. He is an amputee and he's not letting that stop him.
Victor lost his hand while working at a plastic factory and things have been difficult for him ever since. But he's determined to make things work.
Watch his inspiring interview with BBC News Pidgin below.