Nigerians protest Violent Killings Today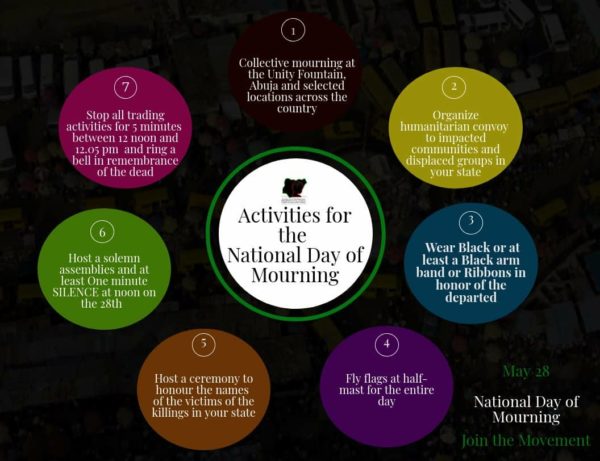 Nigerians are moving out of their homes on Monday en masse to protest the recent spate of killings in the country.
The protest is tagged the national day of mourning. It will feature a "collective mourning" across states in the country.
Protesters have been advised to wear black, or at least a black armband, with flags flying at half-mast.
It has also been advised that people observe a one-minute silence for all of the lives lost in the killings.