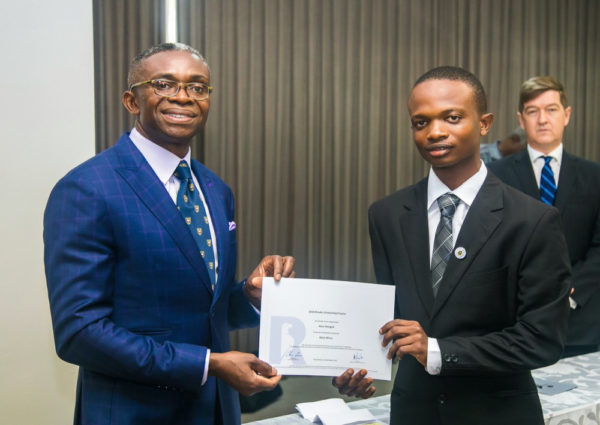 On Saturday, December 2nd, 2017, news broke that a 24-year old Nigerian Doctor, Toluwalase Awoyemi had emerged a winner of the newly launched Rhodes Scholarships for West Africa—a £150,000 to £180,000 post-graduate scholarship award to study at the prestigious University of Oxford, United Kingdom. At the time, not much was known of the modest University of Ibadan graduate, and some commentators ascribed his accomplishment to luck. Indeed, when you view his selection solely from the simplistic probability perspective—with two scholarship slots available for the sub-continent—it would seem that way. However, as we take a closer look at his journey we see all the markings of greatness—a deliberate and progressive effort not just in the pursuit of academic excellence but towards impacting the society positively.
The first of four children, Toluwalase grew up in Osogbo, Osun State. His father is a medical doctor and his mother a nurse. From an early age, Toluwalase's parents impressed on him and his siblings the value of hard work and discipline. This wasn't by instruction alone but also in practice. "In those days, it was common to see them working or studying late in the night, and they would still manage to get up as early as 4:30am or 5am to start their day", he recalls. In spite of the example set by his parents, however, the young Toluwalase showed greater enthusiasm for football than his books. His schoolteacher at Roseful International Nursery and Primary School once wrote in his Report Card that he would sleep during afternoon prep and—as soon as prep was over—he would drop his bag and run off to the field to play football still dressed in his school uniform. This affected his academic performance, and he was confined to the bottom positions in class until his final year in 2003 when a change in attitude to his studies saw him emerge best student at the First School Leaving Certificate Examination.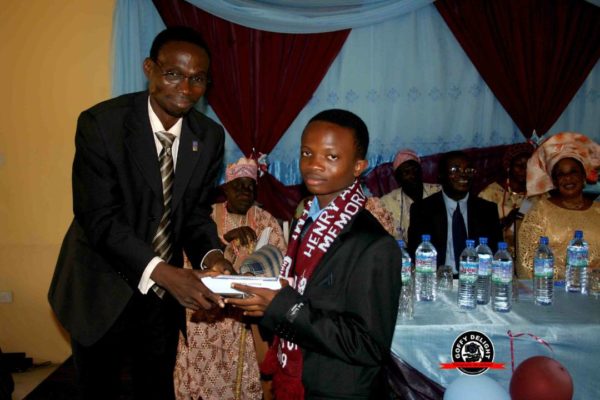 Toluwalase began his secondary education at Olashore International School on that bright note but his performance soon dipped due a lack of concentration. Concerned by the development, his parents reached a decision to enroll him in another school—Henry Alex-Duduyemi Memorial College (HAMEC)—under the watchful eye of the strict school principal, Mr Akano. That decision, and—as he is always quick to point out—the dedication and sacrifice of the great teachers at HAMEC, as well as the competitive spirit fostered by former classmates Tobi Ajibola and Ebele Esimai, was the catalyst he needed to spur him to great academic exploits. Better focused and determined to succeed, Toluwalase worked very hard at his studies and eventually finished as one of the 'top five' students at the school.
In 2010, on the back of a brilliant performance at the University Matriculation Examination, Toluwalase gained admission to study Medicine and Surgery at the University of Ibadan, aged sixteen. His motivation was to find local solutions to fundamental health problems affecting Africans, specifically the prevention and treatment of non-communicable diseases in low-resource settings. Besides schoolwork, this also influenced his choice of extracurricular activities. "I served as Programmes Director of CHECK, a non-governmental organisation involved in health education, screening and diagnosis in underserved areas, and facilitated over twenty free medical outreach programmes in several communities. I also co-founded The Ganglion Initiative, which is focused on career counseling, mentorship and health education for adolescents, and I was an active member of both the Osun State Medical Students' Association and the University of Ibadan Medical Students' Association, where I served as President and Senate Registrar respectively." In spite of the different roles and responsibilities he took on, Toluwalase continued to excel academically, and he graduated from the university as the 'Best Medical Student' in his set, carting away nineteen prizes at the institution's convocation ceremony in 2016.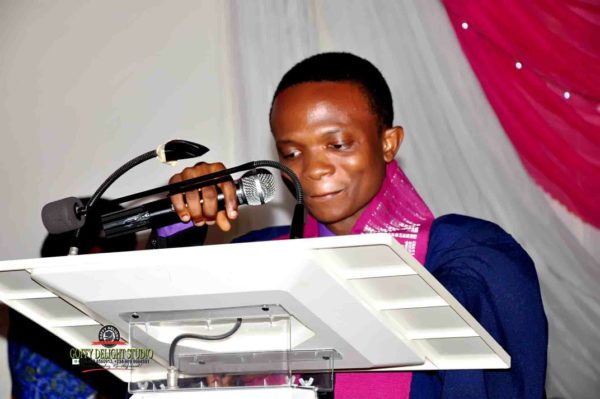 Not one to rest on his laurels, and always seeking to better himself academically and professionally, Toluwalase learned about the Rhodes Scholarships while searching the Internet for information about another scholarship programme, which a friend had informed him about. This was about a year and a half before applications opened. "At the time there were no Rhodes Scholarships for West Africa, so I didn't pay too much attention to it. When I eventually checked several months later, it turned out that the West African scholarships had since been launched and there were only a few weeks till close of applications. I quickly began the application process and managed to complete it a day before the deadline. I believed that I stood a good chance not only because of my outstanding academic record; my experiences and associations had prepared me for it!"
A total of 2,948 applications were received from intending scholars across West Africa. However, only 505 completed the Scholarship information requirements. Of this number, 244 candidates who graduated with a First Class degree or its equivalent made it to the next round, and the number was subsequently scaled down to 65 candidates based on other selection criteria including moral force of character, commitment to service and instinct to lead. Further screening and in-person interviews were conducted between 17th and 19th November 2017 in Lagos and Accra while the final round of interviews for a shortlist of fifteen persons held two weeks later on 1st and 2nd December.
"The selection process was painstaking! At the penultimate stage I met a lot of brilliant people young people with great potential but—at the time—there was only going to be one West African Rhodes Scholar. My interview went well and I was invited for the final round over a weekend, along with fourteen other finalists. I will never forget those two days in December 2017, as they rank high among the best days of my life. Even though I was eventually announced Scholar-Elect—along with Emmanuelle Dankwa from Ghana—I felt like the real victory was meeting fourteen amazing individuals that will shape the continent's future in the next five to ten few years."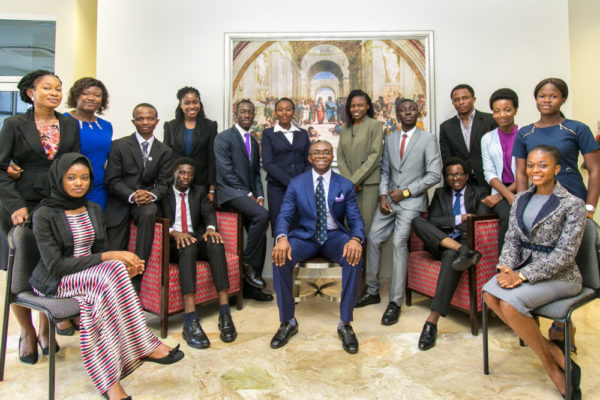 Toluwalase and Emmanuelle will be joining 93 other 'Scholar-Elects' from around the world to commence studies at the University of Oxford in October this year. According to Ike Chioke, a 1989 Rhodes Scholar and currently National Secretary for West Africa, the Rhodes Scholarships cover all university and college fees, a personal stipend for room and board, health insurance and travel, as well as the costs of the Rhodes Leadership Development Programme at Rhodes House. Depending on the course of study, the total value of the scholarship could range from £50,000 to £60,000 per annum, with the average tenure for a Rhodes Scholar being three years.
In his response to the award, Toluwalase said: "I am truly grateful to the Rhodes Trust for the opportunity to further my learning at the University of Oxford. I feel like the entire continent is looking up to me, and I promise to work very hard to maximize this opportunity for my development and for the good of our people. I would be studying for a research degree in women and reproductive health where I would be working to find out if there are differences in pre-eclampsia among ethnicities in the world and if there is a molecular basis for the increased incidence among Africans and how we can use the knowledge to screen and also treat the condition."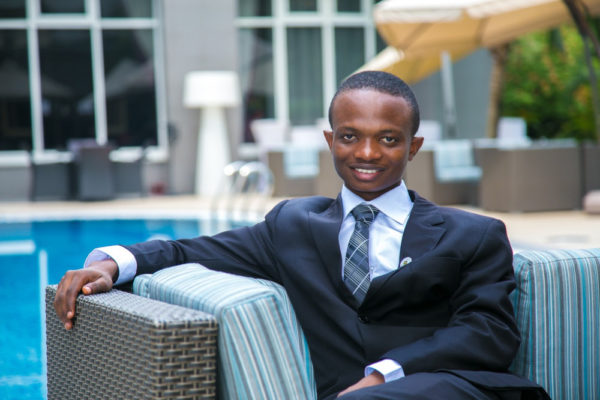 On the greatest lesson he would like young people to learn from his journey, the Oxford-bound Rhodes Scholar noted: "If someone like me, once considered unserious and unwilling to learn, could—with God's grace—refocus my energy and win the most important scholarship in the world then anyone who can dream, and is prepared to put in the work required, can achieve whatever they set their mind to. And even if an opportunity that you desire is not happening for you right now, continue to build yourself up so that you are well prepared when another presents itself."
Launched in May 2017, the Rhodes Scholarships for West Africa are part of a wider geographic expansion of the international Rhodes Scholarships, and it is open to students from Benin Republic, Burkina Faso, Cape Verde, Gambia, Ghana, Guinea, Guinea-Bissau, Ivory Coast, Liberia, Mali, Mauritania, Niger, Nigeria, the island of Saint Helena, Sierra Leone, São Tomé and Principe, and Togo. Application opens on 1st June 2018 for the 2019 Scholarships. Interested candidates are to apply online at www.rhodeshouse.ox.ac.uk.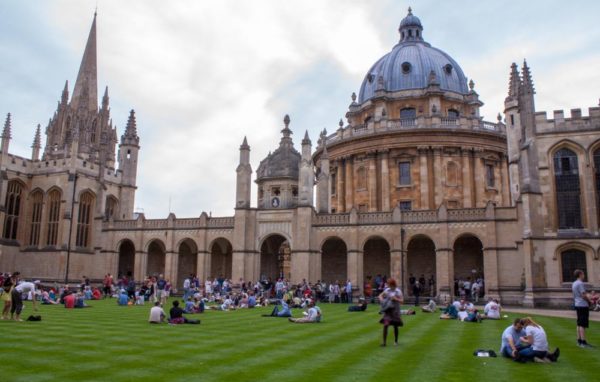 Follow us on Twitter, Facebook and Instagram
—————————————————————————————————————————————–Sponsored Content