#BNMovieFeature Throwback Edition: WATCH Bob Manuel Udokwu, Sandra Achums, Becky Okorie in "Karishika"
Hey BellaNaijarians!
As you know, we officially kicked off a weekly segment born of our love for movies and series, titled BN Movie Feature  last year, and since then we have featured over 40 Nollywood films.
For the month of June, we are taking it all the way back as we'll be featuring old Nollywood films released in the 90s.
First up, we have the 1996 classic Karishika, remember the famous soundtrack "Karishika karishika! Queen of Darkness, Lucifer Lucifer King of Demons."?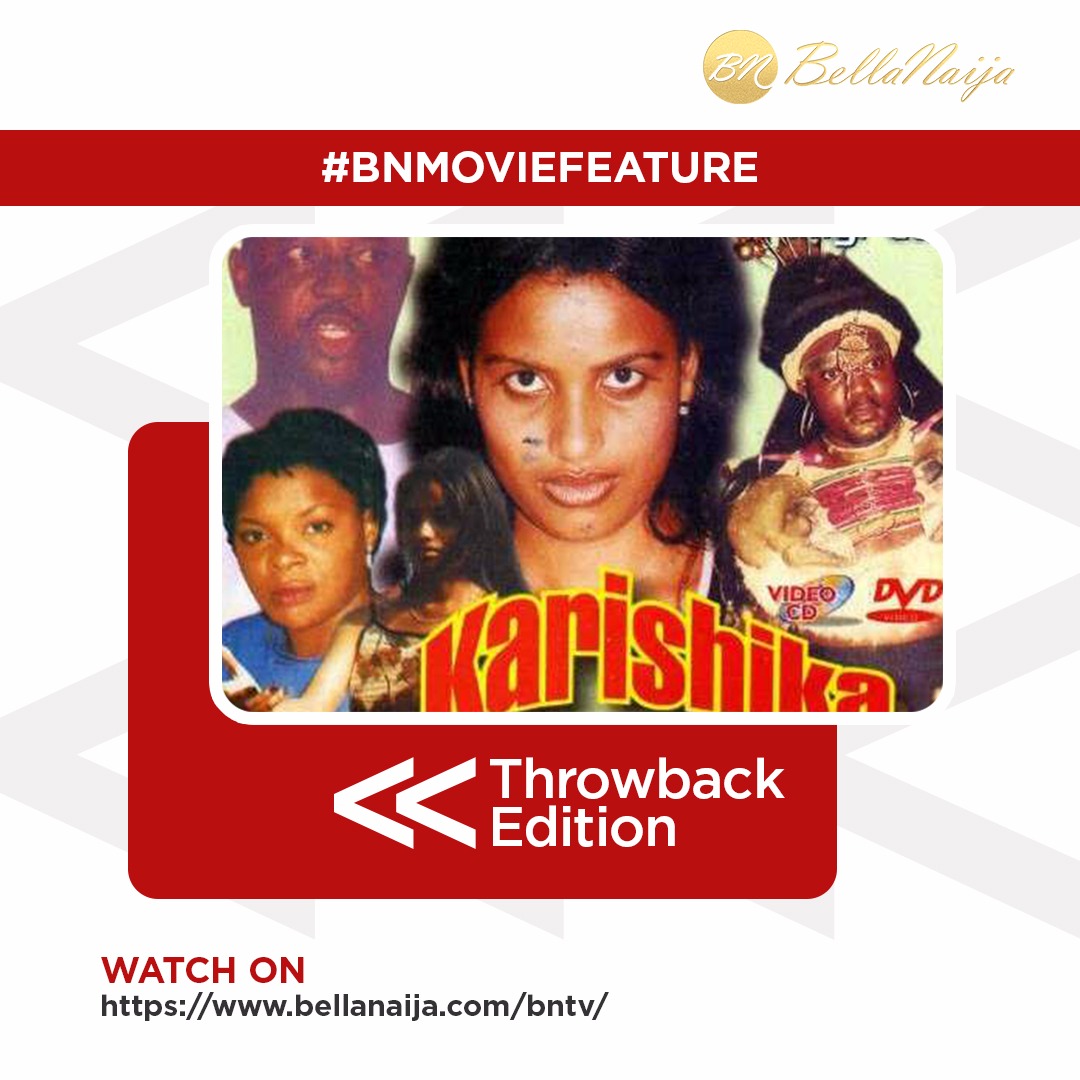 The film revolves around Karishika, who was sent to the world to initiate men; tempting them with money, sex and their heart desires.
Karishika stars Bob Manuel Udokwu, Becky Okorie, Sandra Achums, Obi Mmadubugo, Amaechi Muonagor, Sunny Mc-Don, Adaora Ukoh and more.
Watch:
Part 1

Part 2