Hey BellaNaijarians!
As you know, we officially kicked off a weekly segment born of our love for movies and series, titled BN Movie Feature  last year, and since then we have featured over 40 Nollywood films.
For the month of June, we are taking it all the way back as we'll be featuring old Nollywood films released in the 90s.
Last week we featured the 1996 classic, Karishika today we're featuring Isaakaba.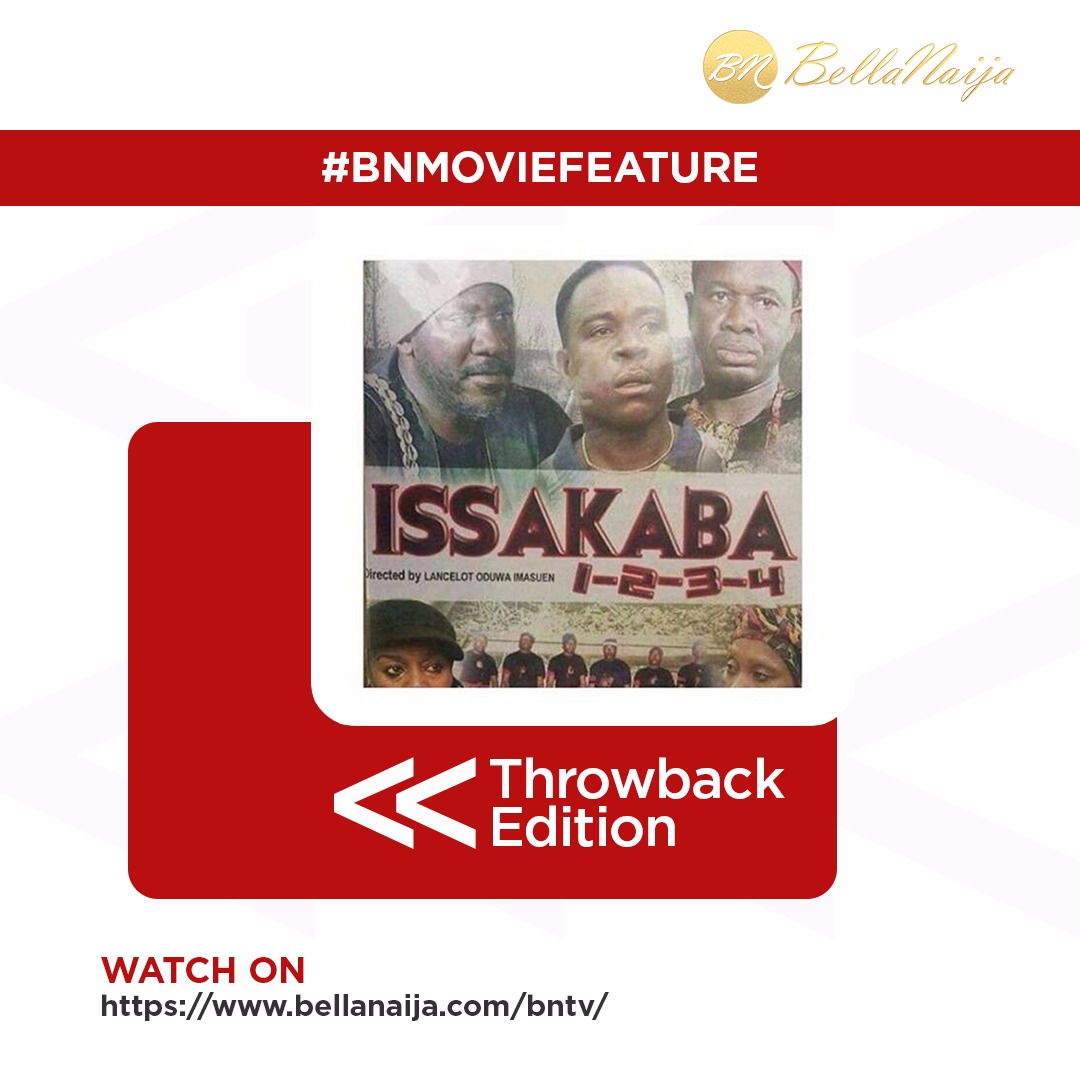 Released in 2001 the film which was directed by Lancelot Oduwa Imasuen stars Sam Dede, John Okafor, Chiwetalu Agu, Amaechi Muonagor, Remmy Ohajianya, Mike Ogundu, Emeka Nwafor, Tom Njemanze,  Uche Odoputa, Emeka Ani.
Synopsis:
The township is at a gripping abruption. Lawlessness has permeated through the political and social systems. Corruption has overridden the smallest remaining iota of righteousness with the under privileged at its messy. Who dares stand up to stop the derailing system? A prompt restoration of orderliness and sanity is required, and such radical action requires the presence of an astute neighborhood vigilante group, the Issakaba.
Watch
Part 1

Part 2