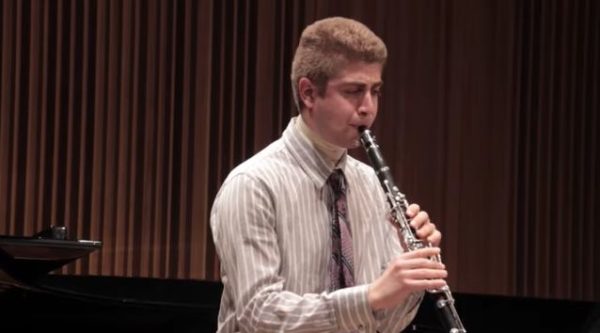 Eric Abramovitz was a student at the Colburn Conservatory of Music in Los Angeles when his girlfriend at the time almost jeopardized his future.
According to the Montreal Gazette, he had applied for a full two-year scholarship to complete his bachelor's degree. The scholarship includes tuition, accommodation, and money for meals and other expenses.
Yehuda Gilad, known as one of the best clarinet teachers in the world, would have been his teacher had he been accepted.
Only 2 of several applicants are accepted, and an acceptance basically guarantees a high-paying symphony career after graduation.
Abramovitz was accepted.
His girlfriend at the time, Jennifer Lee, deleted his acceptance mail.
She created a new email address pretending to be Gilad and sent a mail to Abramovitz telling him he had not been accepted for the scholarship.
However, much later, Abramovitz discovered the scheme.
He had another audition with Gilad, who asked the strange question, "Why did you reject me?"
He had been confused, and asked Gilad in return, "Why did you reject me?"
He later forwarded the rejection mail he had received to Gilad, who said: "I've never seen that in my life."
A little digging revealed who was behind the mail: his ex-girlfriend, Jennifer.
He sued Jennifer for $300,000 for general damages. The court added $50,000 "against Ms. Lee for her despicable interference in Mr. Abramovitz's career."
Let's imagine for a moment this was your life, and this was your girlfriend (or boyfriend). What would you do?
Photo Credit: Montreal Gazette