Joe Hanson: Here's Why You Need to Stay in Your Lane as an MC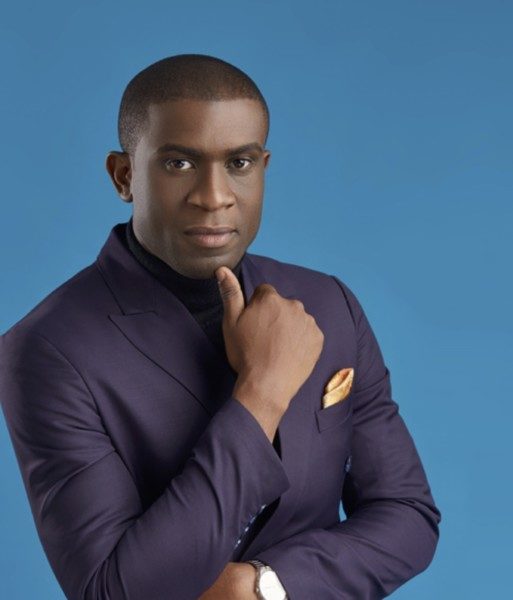 Should a master of ceremonies take up all available jobs? Or should he be quick to identify the right type of event to handle, at the initial stage of growth?
"Hustle is hustle, as long as it puts some change in the pocket", said a young and excited observer who told me he would love to host all types of events.
Petrifying as it may sound, you need to observe and keep to the commandment to just stay in your lane! Many drivers comb the streets/roads on a daily basis; failure to stick to a lane can lead to a disaster or regret.
I will be using the driver/car illustration to make this point stand out.
What is your lane?
When you set out to become an MC, try your best to identify what type of MC you want to become and later change into. You can do this by looking at the long-term benefits [not the sudden gratification it brings], your strength and weakness, your interests…then you can evolve around it. Your lane can fit into either of the following categories:
A.     A formal MC without being witty or funny, or;
B.     A formal MC mixed/blended with humor, or;
C.     A very funny [informal] MC without a tendency of being formal.
This will ultimately identify the lane you belong to, as you begin to build your career. Often times many people think that they fall into category C, especially with the rise and successes of comedians in modern times. If you seem a bit confused as to where you belong, bear in mind that this will affect your delivery, in any event, you choose to host in the future.
Here are two ways to identify your lane.
Talk to people around you
Have you tried talking to people around you asking for their sincerity towards your goal of becoming an MC? If not, then you should. Some people think that they are actually funny, but unbeknownst to them, they actually strike the most boring conversations let alone crack a hilarious joke.
Avoid people who are only there to stroke your ego by telling you, "you are damn funny and good", while in truth, err… you could do much better as a formal MC.
This doesn't mean that you cannot cut across from being A to B or C above. It will only take time, effort and practice. But, it will be nice to identify your lane earlier.
Identifying your lane through others
Before you pick up the microphone on your next job as a master of ceremonies, try to identify your lane through others. Let's do this little exercise to help you understand how.
There are respected and talented Master of Ceremonies in Nigeria and abroad that we can connect with. These ones clearly identify if not 100% but at least 40% of what we are or who we are. Sadly, I have had trouble identifying mine in the past. People have mentioned who I kind of mirror on the job. So, I like to see myself as–A & B.
Below are examples of a few names that may identify slightly if not wholly, your lane:
A. Gbenga Adeyinka – Energetic, Very funny and can be very formal too- A, B & C
B.  Trevor Noah – Energetic, Witty, Funny, although I do not see him hosting a formal event such as a national inauguration with a brief that reads – "NO JOKES PLEASE". Dude is so funny, he will crack up! So, I will place him in category B & C
C. Steve Harvey – Soft but very funny yet can be serious too! A, B & C
D.  Queen Latifa – Not so funny but lively and can be very official. A
E. Joseph Benjamin – Smart, confident, articulate and a go-to corporate MC –  A
If you couldn't fit into any of the categories above, then I am sure you have the name of a host who best describes you. Please, bear in mind that being a master of ceremonies is not the same as being an actor, comedian or an Instagram skit star. The characters mentioned above are used to only depict what type of LANE you should be driving on.
Why you need to identify your lane
Imagine putting your favorite MC who is totally hilarious, exciting and really funny to anchor a burial arrangement? Oh, okay wait, imagine having your formal, uptight corporate MC host a wedding with the brief – "please be exciting, engaging, funny and dance if you can".
Now you get the picture, don't you? It is true that some have a better delivery and zest when it's an event that fits their portfolio, nevertheless, you too can learn to build that portfolio to house A, B, and C.
Do remember though that you can start from one or two categories before delving into the other. A driver shouldn't just switch lanes because he can drive, rather you might want to use the mirror, indicate and make a switch faultlessly.
This article best works for event planner's asides yourself, as they will avoid employing a wrong service for an event and also you will avoid accepting a job you aren't fully fit to handle.
So, can you identify your lane now?