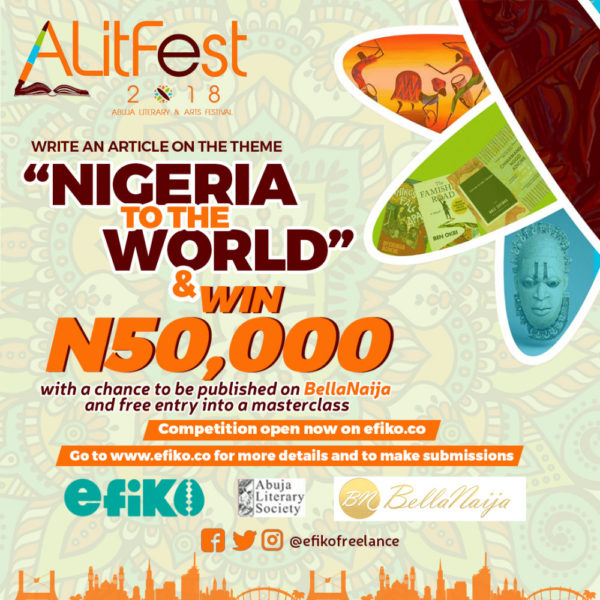 As part of its 20th-anniversary celebration, Abuja Literary Society is hosting its very first Literary and Arts Festival in July. The chosen theme is Nigeria to the World, and Abuja Literary Society promises to showcase everything Nigerian on a grand stage. It is a 3-day event packed with the most exciting activities for everyone who loves art, culture and the literary arts.
How do we know all this? The society has partnered with Efiko and BellaNaija to host a writing competition for the festival. Just to get you creatives ready for the intellectual conversations, we have highlighted 20 topics relevant to Nigeria. We hope to get unique takes on niche areas of our country as it is today: Modern Nigeria, what has led up to it, how it is now and what the future could be.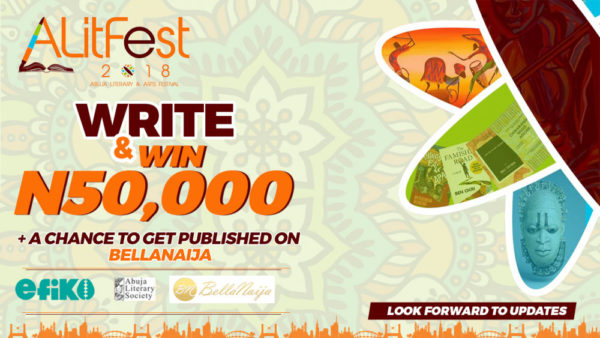 And the best part of this is:
• the most captivating article gets to walk away with N50,000,
• a chance to be published on BellaNaija and
• the top 20 get free entry into the Prose Master Class at the Festival.
Entry is easy. Just submit your article as a bid on the competition gig posted here.
For more details on the competition check out the @Efikofreelance on Twitter and Instagram..
For more details on the Festival check out www.alitfest.com, @AbujaLitSociety on Twitter and @AbujaLiterarySociety on Instagram.
Happy Writing!
—————————————————————————————————————————————————————————————————————————
BellaNaija is a media partner for ALitFest 2018