There's now a Pidgin English dictionary on the Internet – Peegin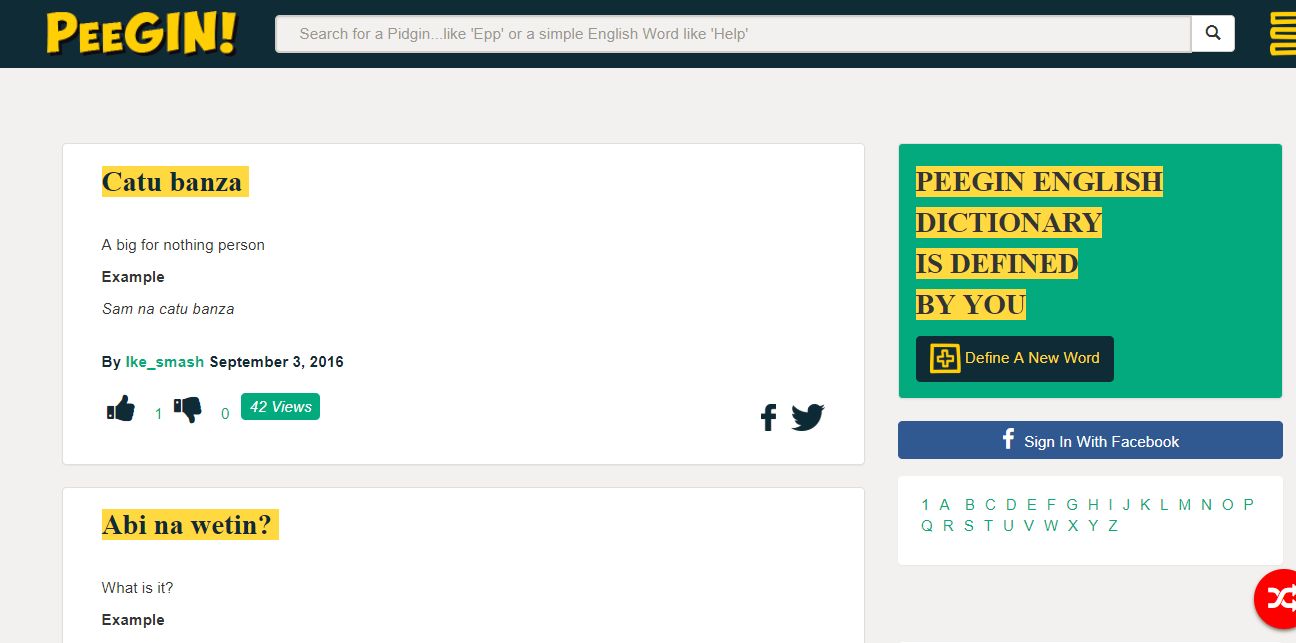 With Nigerian music going global, interest in Nigerian languages has gone global with it, with people wanting to understand what is being said in these songs.
Welcome, Peegin – an online crowdsourced dictionary for Pidgin Language.
Imagine Urban Dictionary, where users can sign up to enter meaning of words. Peegin works just the same.
There are already thousands of words defined in the dictionary, ranging from words that see an everyday use, to quite obscure ones.
See some of the definitions: