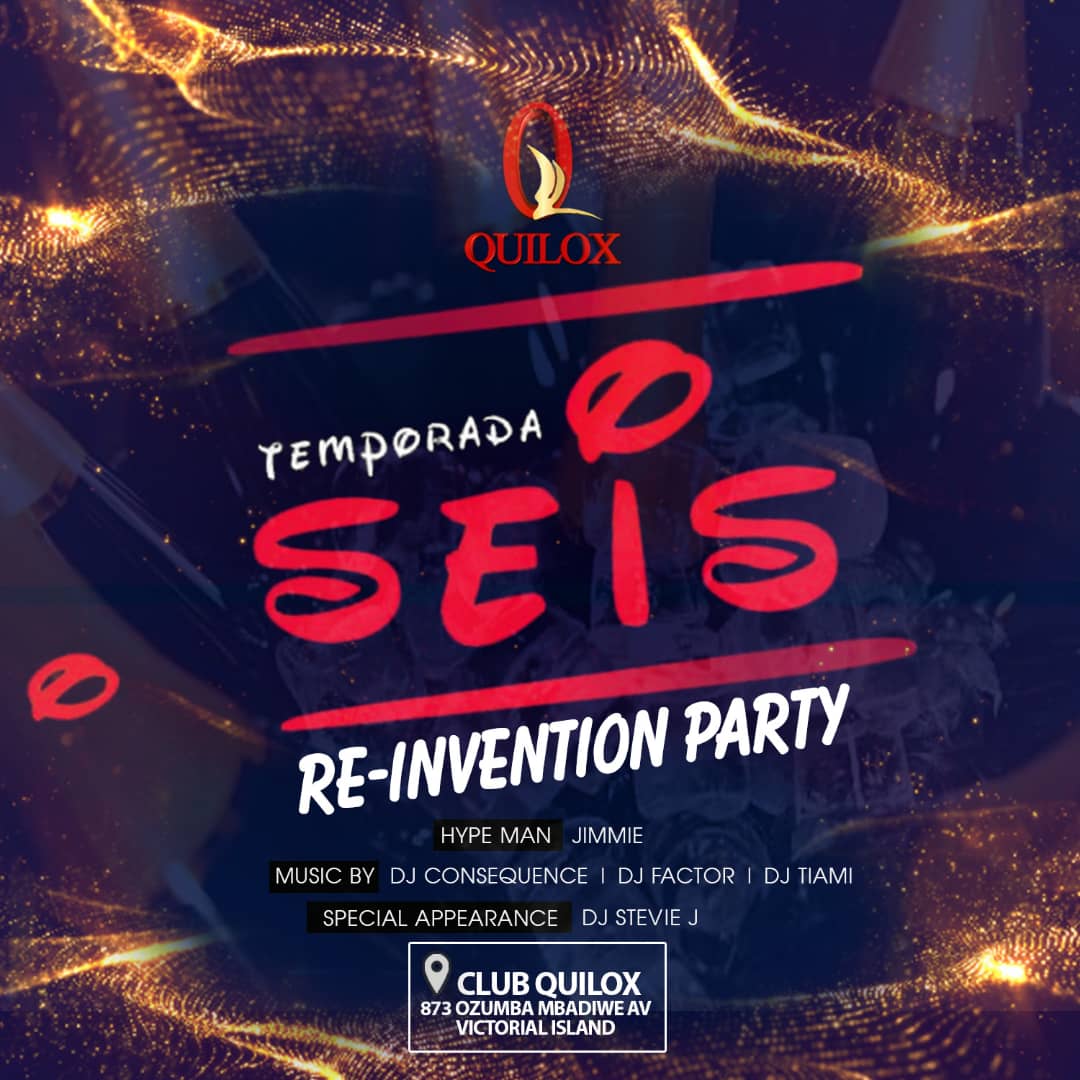 Luxury night club Quilox is about to change the game yet again for "Temporada Seis" meaning season 6 in Spanish.
The brand Quilox redefined nightlife and It has since put it self on the world map as the best club in West Africa, furthermore the brand has not limited itself to its environs rather it has soared far and high to different countries in different continents to host luxury themed party.
It is no news that Quilox represents luxury so the idea of Temporada Seis also themed "This is Quilox" is to remind everyone the foundation on which the club was built and also to reveal to you the elements which make up the brand QUILOX: As usual certain changes were made to the structure which will also be unveiled on the reopening day.
The re-invention party on friday, June 29th 2018 would be hosted by Jimmy with special performance from Miami's finest Dj Stevie J, music by:  Dj Consequence, Dj Factor and Dj Tiami.
You want to know what we represent?, who we are? why we do what we do?. Then join us in celebrating the birth of a new season. " This Is Quilox"  where luxury becomes a lifestyle
Quilox Temporada Seis " This Is Quilox"
Date: 29th June 2018.
Time: 7pm.
Venue: 873 Ozumba Mbadiwe Avenue Victoria Island Lagos.

SOCIAL MEDIA:
Instagram – @clubquilox
Twitter – @clubquilox
SnapChat – @clubquilox
Website – www.clubquilox.com
For more information, please click link below:

—————————————————————————————————————————————
Sponsored Content