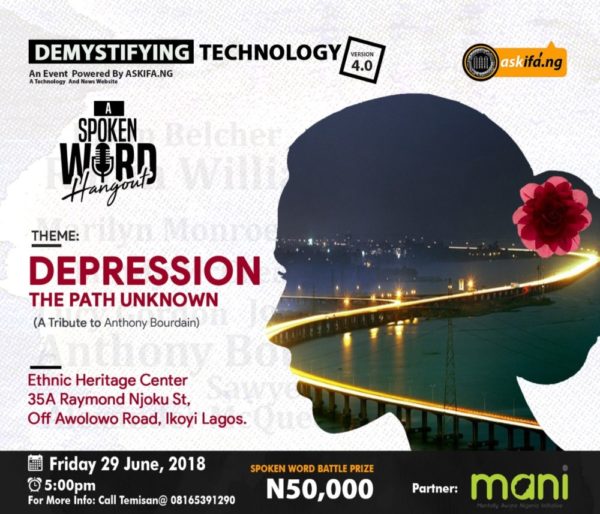 Demystifying Technology is a Spoken Word Hangout organised by askifa.ng, a technology news website set up to bridge the gap between the everyday Nigerian and the tech space. The rationale behind the hangout is to build a community of the finest Spoken Word artists around Nigeria who will unveil social issues that have been left in the dark, because of community bias and restrictions.  This event holds every last Friday of the month.
Make it a date with us this month!
Date: Friday, June 29th, 2018.
Time: 5 pm.
Venue : Ethnic Heritage Centre ,35 A Raymond Njoku Street, Ikoyi, Lagos.
—————————————————————————————————————————————
Sponsored Content