Apply Now to Top USA Universities for August 2018 Intake! NO SAT/GRE/ACT/Application Fee!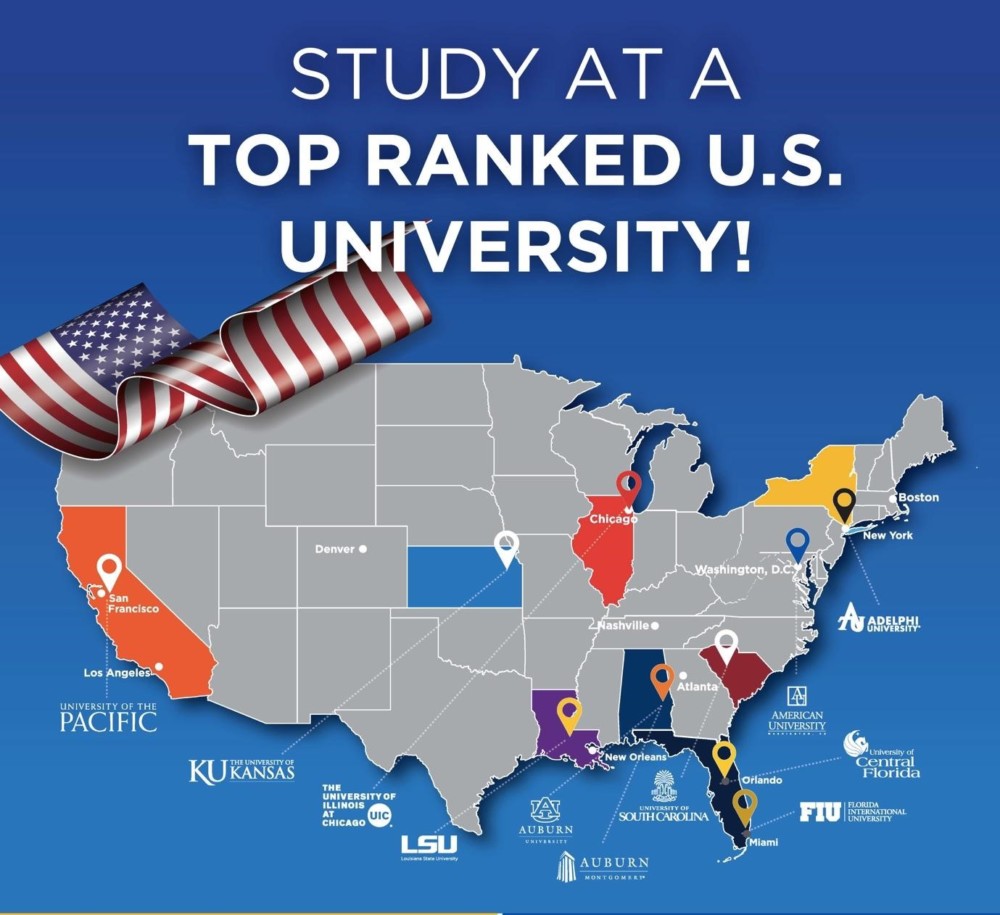 Interested in studying in the USA? It is not too late to apply to study for your Bachelor's or Masters in the USA in August 2018. Let Shorelight Education help you discover more than 1,000 academic programs and countless opportunities for personal and professional growth at a number of exciting and prestigious institutions such as:
Adelphi University
American University
Auburn University
Auburn University at Montgomery
Florida International University
Louisiana State University
University of Central Florida
University of Dayton
University of Illinois at Chicago
University of Kansas
University of South Carolina
About Shorelight Education
Shorelight Education and Strategic Offshore Management partner together to help successfully place Nigerian students into top USA schools. We offer direct access to highly-ranked and recognized universities in the U.S. with a simple admission process and access to partial scholarships for high achieving students. All the Universities accept WAEC/NECO for entry to a 4 year Bachelor's degree. Students seeking a Master's degree will usually require a 3.0/4 or 4.0/5 for entry. Most of the Universities do not require GRE, GMAT, SAT or ACT for international students.
Application is free of cost and there are partial scholarships available for high achieving students.
If you would like to find out more about applying for Bachelors or Masters at one of these leading American institutions. Please call +234 (0) 703 723 2816 or email [email protected] today!
—————————————————————————————————————————————–
Sponsored Content.