911 called on Two Black Men pricing Cellphones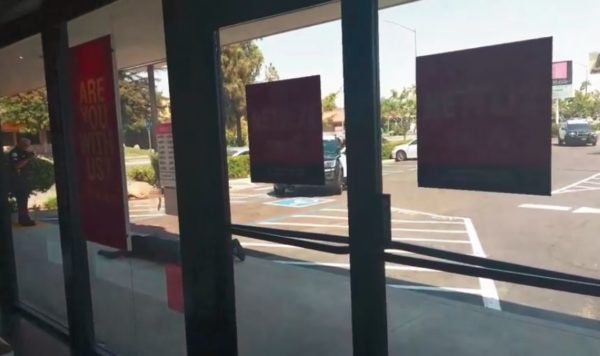 Dorian Johnson had given his uncle Vincent Lemar a ride to a T-Mobile store, thinking they would only buy an iPhone X and leave.
As the two were leaving the store, however, the police was waiting outside for them, ready to make an arrest.
Video captured by Lemar shows Johnson being asked by the police to crawl toward them on his stomach, using only his fingers and his feet to move toward them.
Someone had reportedly dialled 911 while the men were inside the store, alarming the police that the store was being robbed.
According to the Fresno Bee, Johnson's girlfriend, Gloria Bush, who can be seen screaming in the video, had dropped the two men off at the store and gone ahead to buy snacks for their 2 children.
"Calm down babe, let them do what they gotta do," Johnson had screamed at her while he crawled toward the police.
Bush told Fresno Bee,
All I saw was guns pointed at my babies' daddy, and he was on the ground. I didn't know if they had already shot him.

I said, 'Tell me what's going on. I know he's a good man. I know he wasn't here with bad intentions."
The police eventually detained and handcuffed Johnson and Lemar, but did not arrest them.
T-Mobile released a statement, saying they are actively investigating the incident.
The safety and comfort of our customers, our TPR dealers and their employees is paramount to us. We are taking this incident very seriously and are actively investigating to determine exactly what occurred. Though we have found no evidence that the employees acted improperly, we would take definitive action if we did.
See a video of the arrest shared by Lemar