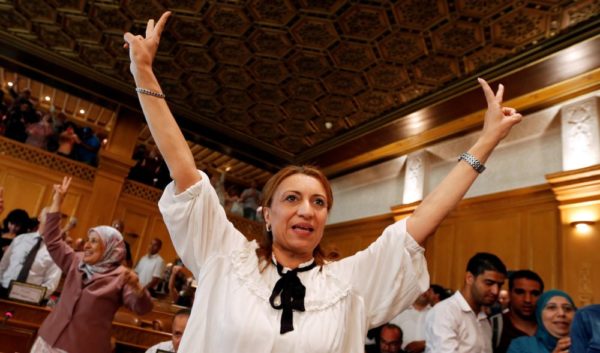 All around the world, women are reaching new milestones, breaking glass ceilings, and the women of the Arab world are, too.
Souad Abderrahim, a woman from the moderate Islamic Party in Tunisia, has been elected the first female mayor of the capital Tunis.
Abderrahim, who according to NBC News, is a 54-year-old pharmacist, is a member of the party which seeks to separate politics from religion.
Abderrahim, a former lawmaker and an advocate for women's rights, dedicated her win to women:
I dedicate this win to all Tunisians and all women who have struggled to be in such senior positions.
Photo Credit: Zoubeir Souissi/Reuters