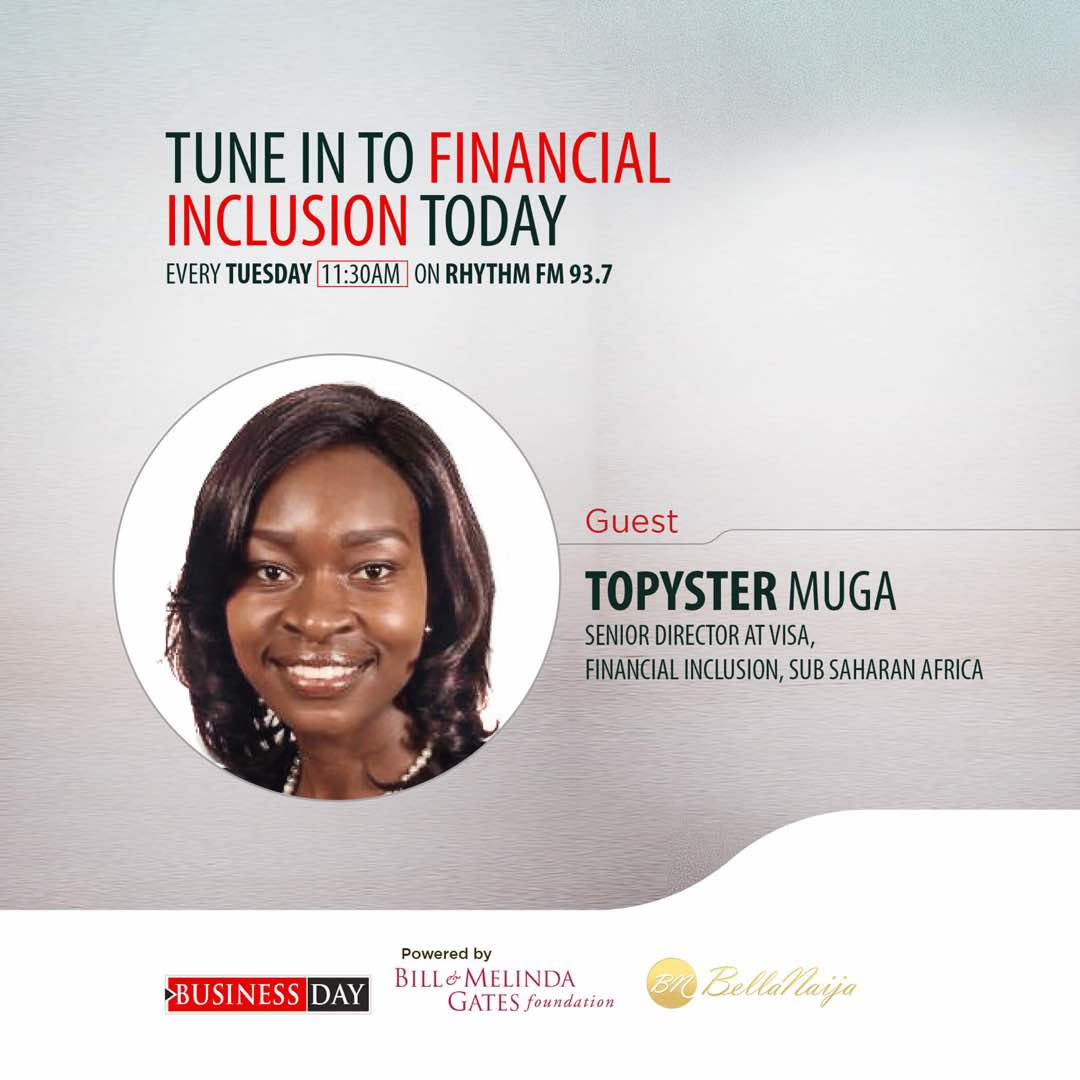 According  to the Central Bank of Nigeria (CBN) only 41.6% of Nigerians are considered to be financially included. Financial Inclusion means that individuals and businesses have access to useful and affordable financial products and services that meet their needs – transactions, payments, savings, credit and insurance – delivered in a responsible and sustainable way.
The CBN has an ambitious goal of 80% financial Inclusion by the year 2020.
Following a grant from the Bill and Melinda Gates Foundation, Business Day is aiming to drive some of the financial inclusion conversation in Nigeria, and one of the ways is through a radio show titled Financial Inclusion Today. The show airs every Tuesday at 11.30am WAT on Silverbird's 93.7 rhythm FM.
The shows aims to foster conversations around financial inclusion issues in Nigeria and to raise awareness by bringing together stake holders, decision makers, policy makers, Business Day financial analysts to further this cause in Nigeria.
**
The title for Episode 10 is: Service Providers Powering Financial Inclusion: Visa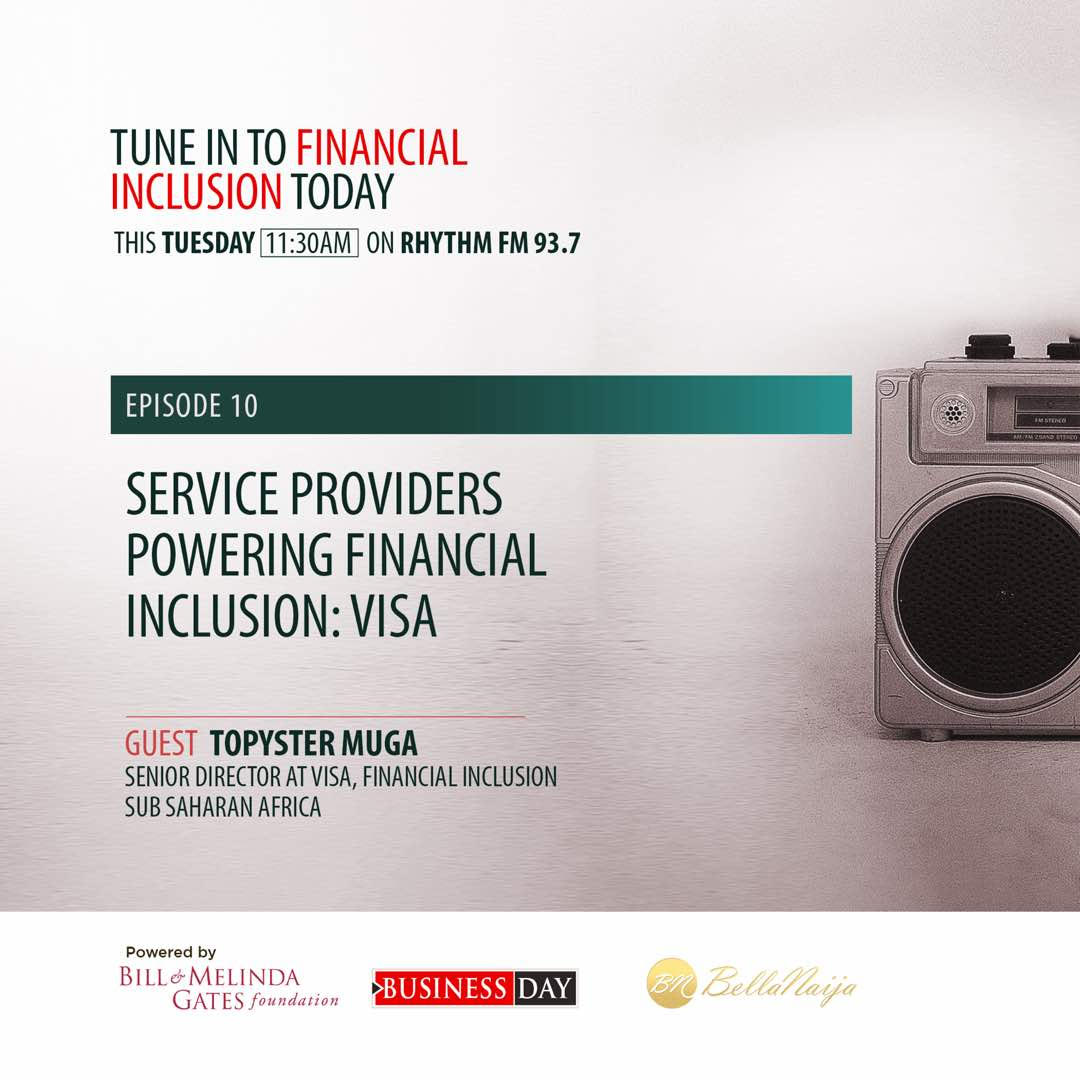 Visa's perspective on financial inclusion: "Financial inclusion is a simple idea: that people and businesses can access secure, convenient and affordable payment and other financial services, and use them to meet everyday needs and long-term goals".

Lehlé Balde and Lolade Akinmurele speak to Visa's senior director and head of financial inclusion for Africa Topyster Muga.
Listen below: