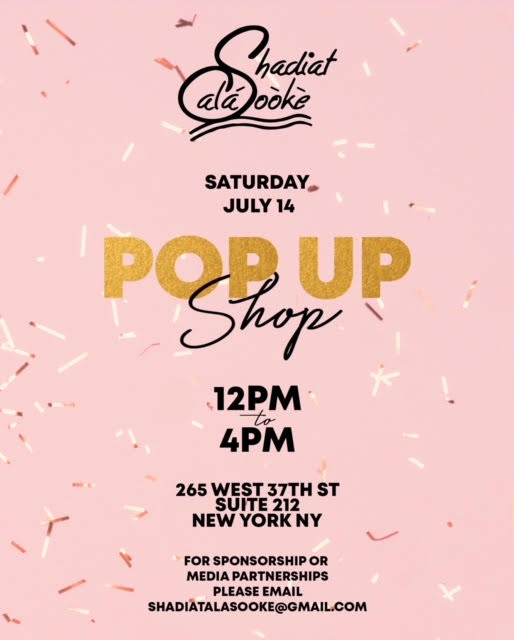 Come Sip, Shop, and Party with the one and only Shadiat Alasooke in New York City! Be the first to view and shop their Exclusive RTW Collection featuring Handbeaded and Embellished Aso Oke Skirts, Pants, and Turbans! Be sure to follow their page on Facebook , Instagram for free giveaways this week!
Date: Saturday, July 14th
Time: 12 pm-4 pm
Venue: 265 West 37th st Suite 212, New York
Brides and Celebrants email [email protected] to schedule your FREE consultation. See you there!
#ShadiatPopUp #Music #Food #Drinks #SipandShop
—————————————————————————————————————————————–
Sponsored Content