600,000 People Die every Year due to Hepatitis & Together we can Fight against It #WorldHepatitisDayNG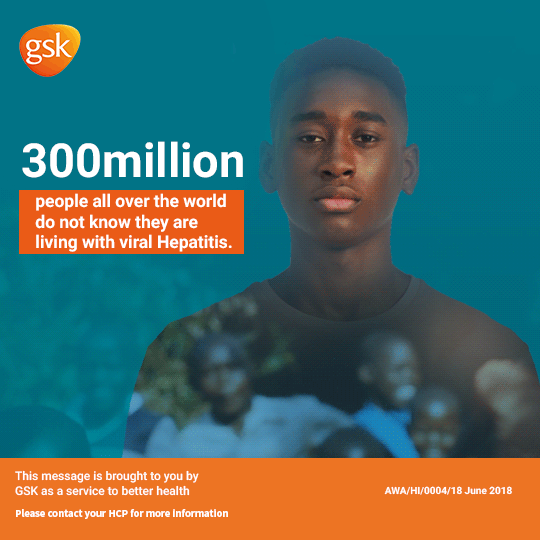 Do you know that 300 million people across the world, including Africa, are unaware that they are living with viral Hepatitis? According to the World Health Organisation (WHO), 600,000 people die every year due to Hepatitis and 2 billion people are estimated to have been infected with the disease at some point in their lives? Scary numbers right?  
Hepatitis is a viral infection of the liver and it can cause short and life-long disease, apart from death. Some of these diseases include liver disease, cirrhosis, and liver cancer. Do you also know that this viral infection is 50 -100 times more infectious than HIV? Concerned yet? Well, you should be because Hepatitis infects EVERYONE. If you come in contact with the blood or bodily fluids of an infected person, you could also be at risk too.
It is World Hepatitis Day and together we need to take action! Don't be a number! Don't be one of the 300 million people across the world; it is a wakeup call for YOU to shield your liver against the viral infection and reduce the prevalence of Hepatitis in Nigeria.
Don't delay it… visit your doctors to get tested or get vaccinated against this scourge. Spread the word, take your loved ones along. The doctors are always willing to provide you with more information on how to avoid getting infected.  
Join the conversation on social media using the hashtag #WorldHepatitisDayNG, #WeAreWithJade, #EndHepatitisNow.
—————————————————————————————————————————Sponsored Content