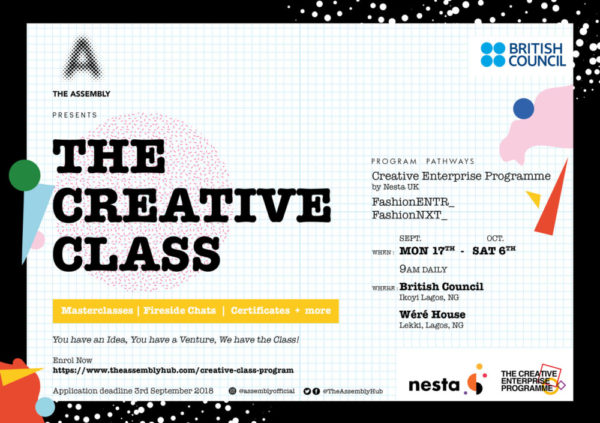 This September, The Assembly wants to give fashion, beauty and creative entrepreneurs a fresh start with a 15-day intense training program. The Creative Class is designed to accelerate entrepreneurs in the fashion and creative sector with the essential knowledge and tools they require to start and grow a creative enterprise.
Date: Monday, September 17th- Saturday, October 6th, 2018
Time: 9 am daily
Venue: British Council, Ikoyi, Lagos.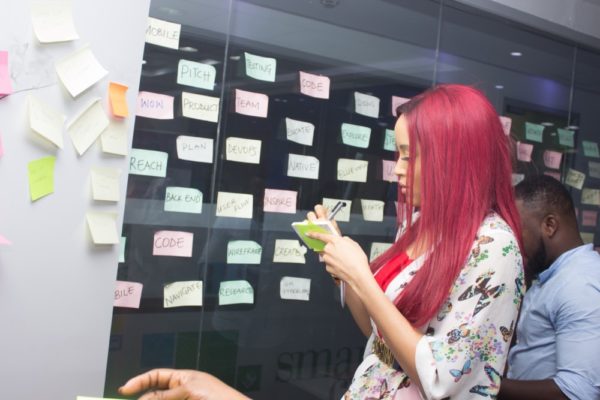 The program will run from September to October 2018 and will provide a platform and have an ace line up of facilitators and speakers such as; Banke Kuku, Yoanna "pepper" Chikezie, Wale Ajiboye, Yayaha Maikori, Angela Adebayo, Rukky Ladoja, Claire Idera and Bidemi Zakariyau, with deep industry, business, investment and entrepreneurship experience. The Creative Class program will cover the following modules; Creative Enterprise Programme by Nesta, Design & Product Development, Marketing & PR, Digital Skills by Facebook, Finance & Accounting, Legal & IP, Funding Strategies and Investment Readiness.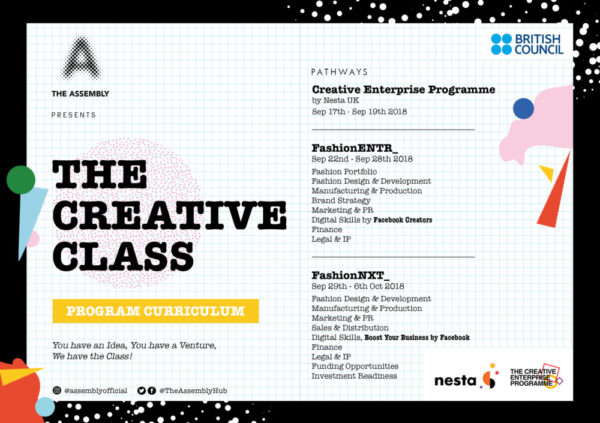 The Creative Class has three pathways:
The Creative Enterprise Programme 

is a three-day practical workshop to help creative entrepreneurs turn their business ideas into reality. Over the three days, you'll learn the key aspects of setting up and running a creative business. The programme is specifically for the creative industries, such as advertising, architecture, arts & culture, craft, design, fashion, games, music, publishing, tech, TV, and film. 

FashionENTR_ 

is a six-day market entry program with the aim to empower new market entry businesses with essential knowledge and tools to build and develop their business infrastructure, enabling them to support their creative abilities.

FashionNXT_ is a six-day program that aims to nurture Nigerian brands, identifying and providing solutions for some of the issues that may be stifling growth in the early-mid stages of running a fashion business.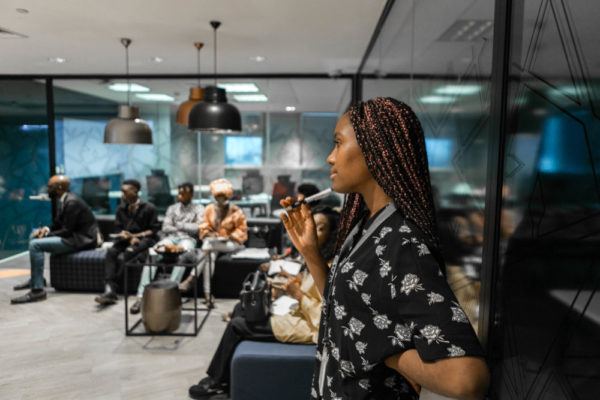 To enroll on any of the pathways, click here. The Deadline to apply for The Creative Class program is Monday, September 3rd, 2018.
The Creative Class is supported by the British Council, BellaNaija, Nesta, Facebook, Dalberg, CcHub, TremenDoc, Business Day, Zaron Cosmetics, Simply Green and Mr. Ekpa.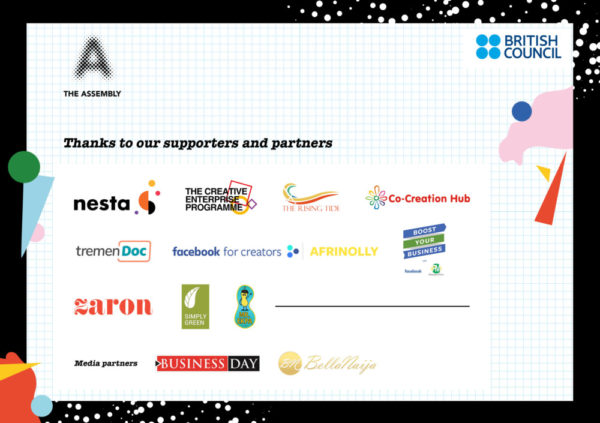 Follow the program hashtag #creativeclasspro for all updates on social media and follow The Assembly on Instagram: @assemblyofficial  |  Twitter: TheAssemblyHub  | Facebook: TheAssemblyHub
For more info about the program or sponsorship opportunities please email us.
---
Bellanaija is a media partner for The Creative Class