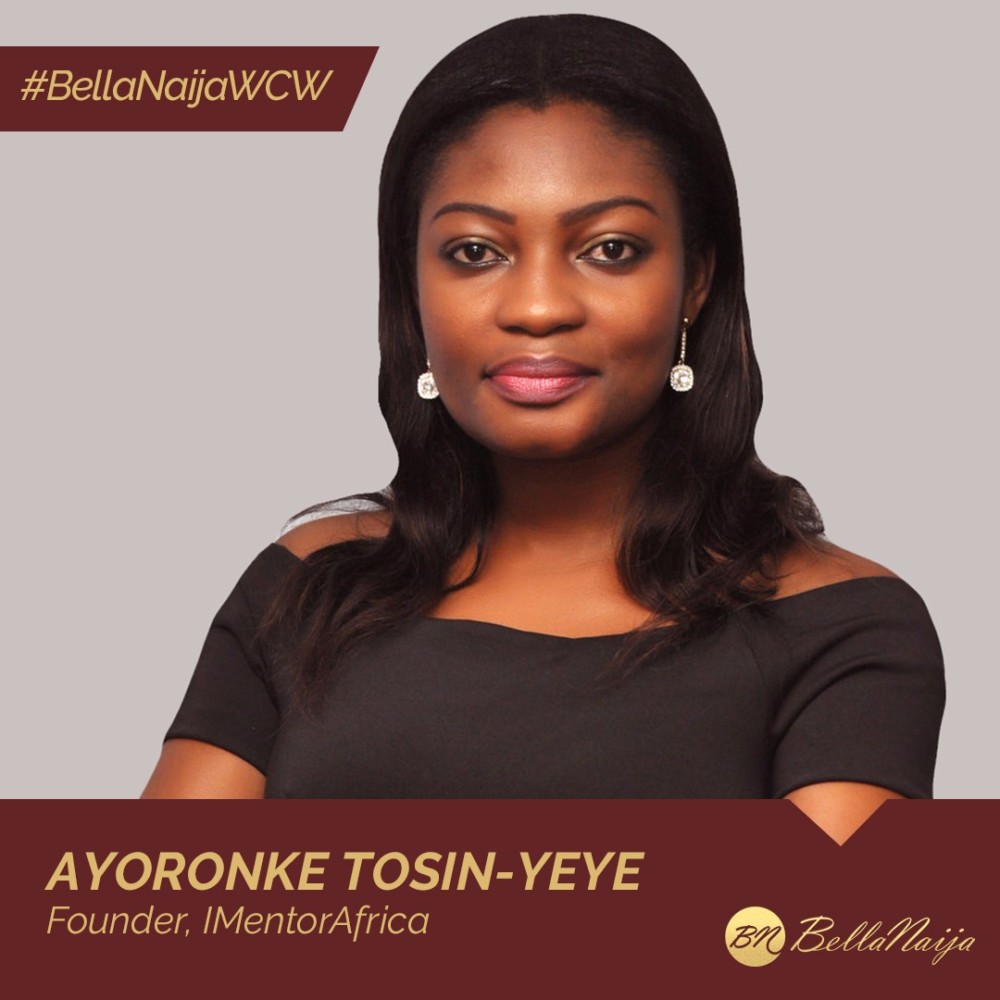 In virtually all aspects of life, mentorship is very important but finding the right mentor for you, can be a herculean task.
Our #BellaNaijaWCW this week Ayoronke Tosin-Yeye is one who encountered the difficulty of finding a mentor and decided to contribute to solving that problem in Nigeria and Africa.
Ayoronke is the founder of IMentorAfrica, a "platform for all Africans and friends of Africa at home and in the diaspora to LinkUp and share the gift of mentorship."
In 2014, Ayoronke was trying to apply for a masters programme in Canada and she discovered that some students were given grants to fund their various entrepreneurial projects.
She started putting ideas together so that she can apply for these opportunities once she gains admission. She decided to reach out to people who were already working in the sectors of some of her ideas.
Unfortunately, she didn't successfully reach anyone. She later decided to stay back in Nigeria and continue to build her career as a human resources executive/business strategist.
Ayoronke made another effort to reach out to people she can learn from directly about her career but was only successful in linking up with one person – Doug Lawrence, Founder of TalentC People Services, Canada – who is still her mentor today.
These experiences made Ayoronke start a platform to make it easy for "every African who aspires to succeed in specific areas" to LinkUp "with others who are willing & able to walk them through the journey, thereby contributing to African development."
The world has gone digital and Ayoronke is leveraging on that to solve the problem dear to her heart. In simple steps, you can register on the platform and LinkUp with a mentor you want/need.
Ayoronke also has a career as a workforce performance management specialist at the United Bank for Africa (UBA).
We celebrate Ayoronke for taking a step to solving a major challenge facing Nigeria/African youth.