Hey BellaNaijarians!
We officially kicked off a monthly friendly competition recently, where you, the BN community, nominate your favorite small-scale business and the highest nominated business gets a FREE post on the BellaNaija website and BellaNaija social media pages (Instagram, Twitter & Facebook).
The winning business becomes our #BNShareYourHustle feature of the month.
For this month, after a thorough check, the winner was Our Nuptial Chest @ournuptialchest
**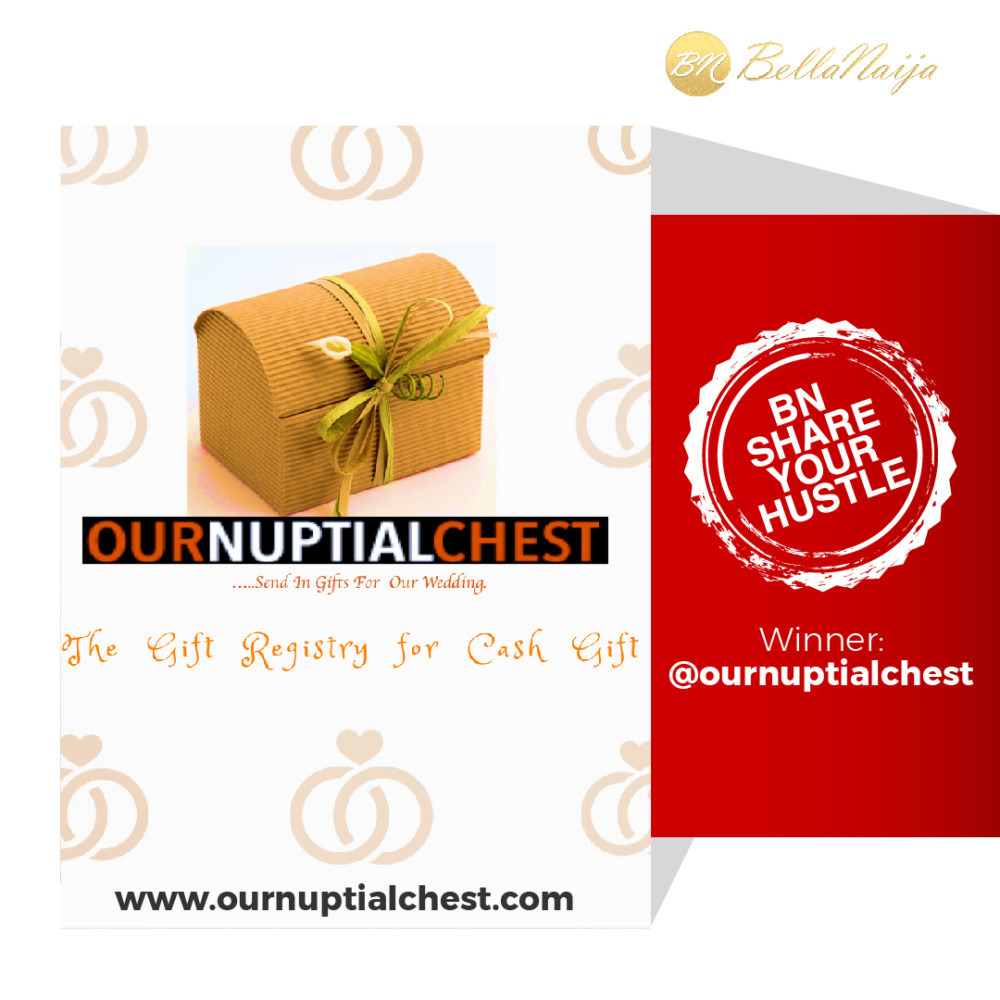 Our Nuptial Chest Wedding registry for Cash Gifts only. Just think about the idea of having a lump sum as a wedding gift to purchase items (or experiences) that are important to you.
E.g A car, an exotic honeymoon experience, down payment for a house, Furniture for your new home, etc.
Just ask your friends who are married about the unused gift that ends up in the store for months/years or re-wrapped for someone else.
That is what Our Nuptial Chest is about. It is a gift registry that allows you to purchase the gift you would really want. Life is made easy for everyone when you know that one major item(s) you would rather have as gifts, you let friends and family know by creating an account with a thank you note as they give you cash gift towards that one Item.
Within 24 hours of your wedding, you receive all the total cash given to you and you utilize as desired.
You are happy because you have what you really want. Family and friends are happy for sparing them the stress of thinking through what to get you.
How it works:
You simply create an account on the website Ournupitalchest.com
You either add the link as details on your IV or send the link to friends (social media or email).
You can also share emails of your friends and family so they send them three reminders (you choose number times you want to remind them) before the wedding date.
On your wedding day, they credit your account with the entire sum collected less the service charge.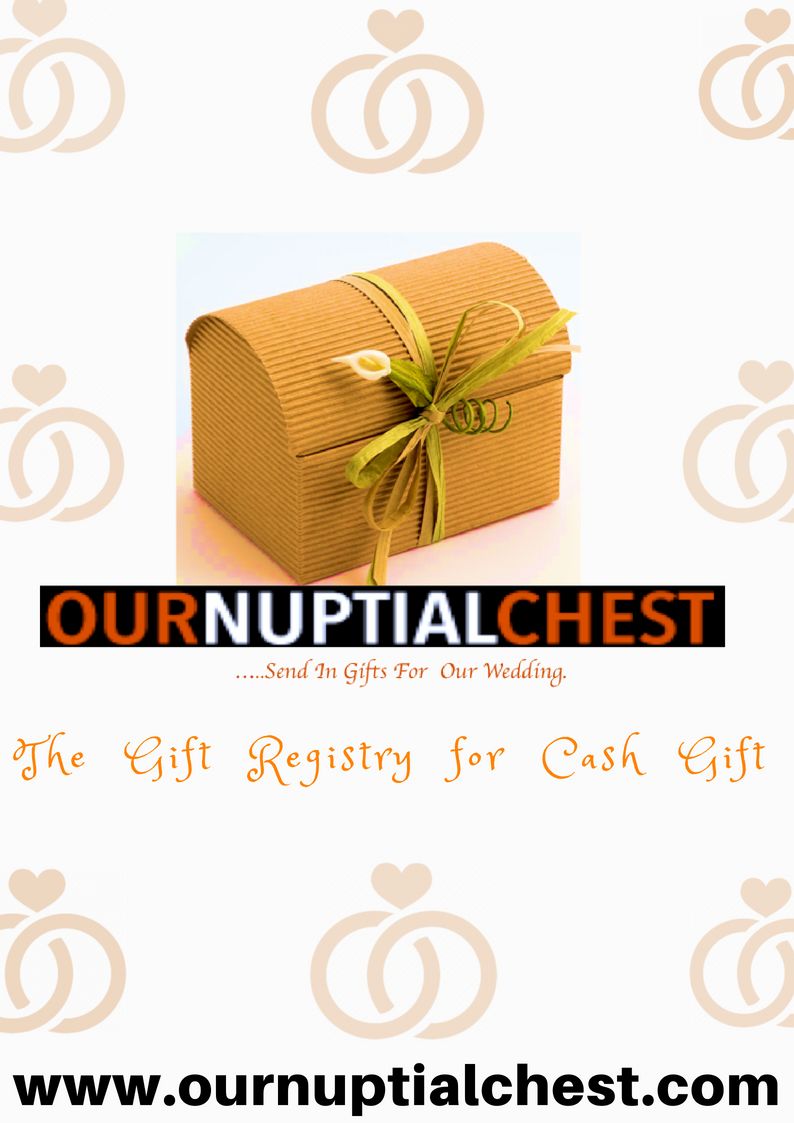 Contact them:
Email: [email protected]
Instagram: @ournuptialchest
Facebook: Facebook.com/OurNuptialChest
Twitter: OurNuptialchest