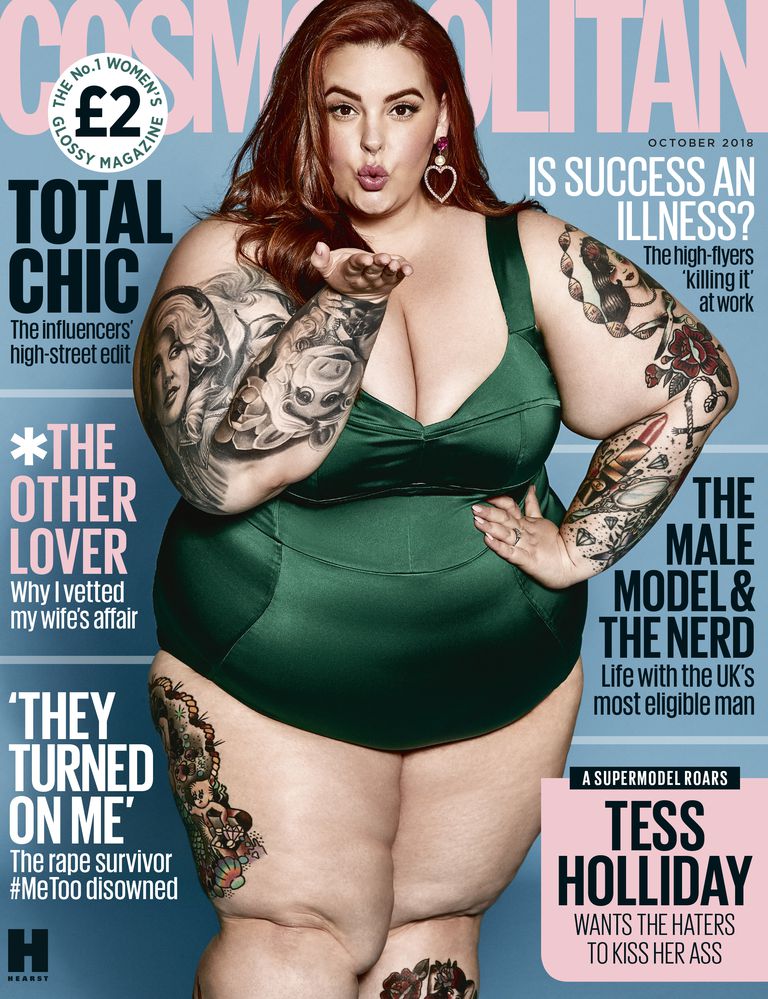 UK's top plus size model Tess Holliday is October's COSMO girl – she's the cover star for Cosmopolitan UK's October issue
Reacting to her new cover, Tess shared on Instagram: "Phew, I'm literally a COSMO GIRL!! Can't believe I'm saying that!Thank you @cosmopolitanuk & @farrahstorr for this incredible opportunity. If I saw a body like mine on this magazine when I was a young girl, it would have changed my life & hope this does that for some of y'all.  Issue hits stands 8/31"
In her interview, Holliday talks mental health challenges, her #effyourbeautystandards campaign, and lots more.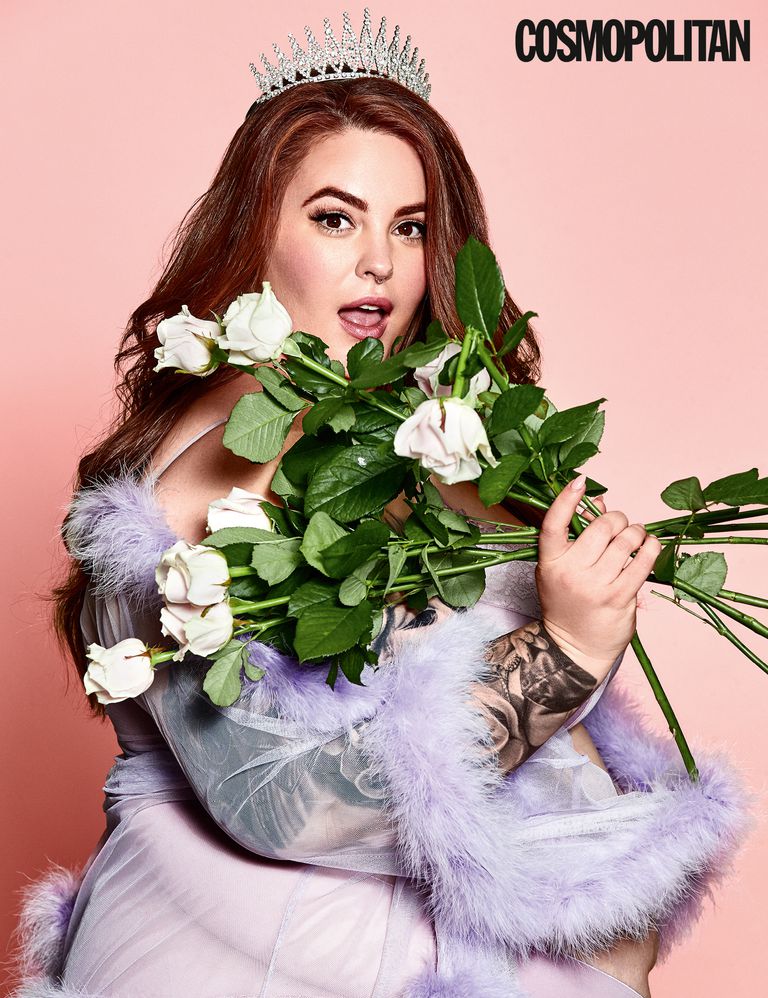 The October Issue will be released on the 31st of August.
On her mental health challenges
"I remember very vividly driving in the car with Bowie [her two-year-old son] and I thought to myself, 'I wish I could just disappear. I wish I could vanish.' It felt at that point like I was causing everyone around me so much pain. It felt like a never-ending black hole. I was so tired of hurting… I just didn't want to be here any more."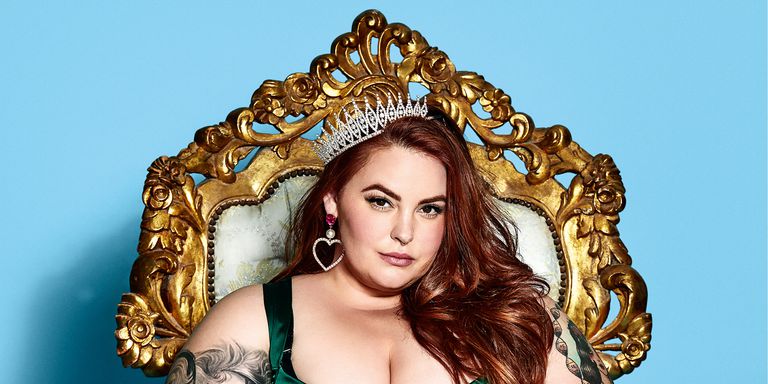 On creating a viral Instagram campaign
I created [the campaign] out of frustration. I was angry and sad that people kept commenting on my pictures saying, 'You're too fat to wear that!' or 'Cover up! No one wants to see that!' And then one night I was lying in bed and thought, 'F*ck that!' So I posted an image with four photographs of myself wearing things that fat women are often told we 'can't wear', and encouraged others to do the same."
Read more on Cosmopolitan UK.
Photography: @wattsupphoto for Cosmopolitan UK