Question on Leah Sharibu's return "can only be answered by God" – Femi Adesina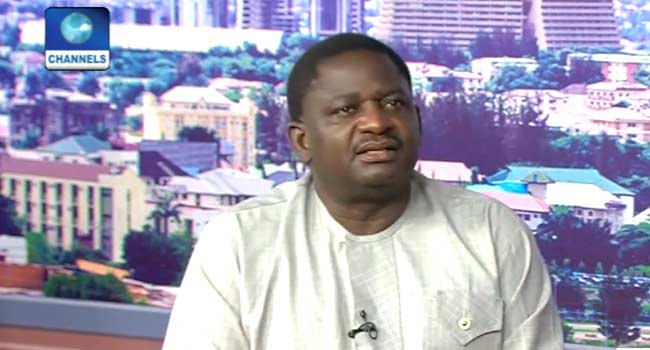 Special adviser to President Muhammadu Buhari on Media and Publicity Femi Adesina is currently in the news over his statement on the abduction of Leah Sharibu.
Sharibu was one of the 100 girls kidnapped in Dapchi by a faction of Boko Haram. When the others were released, Sharibu was held back for allegedly refusing to renounce her Christian faith.
On Monday, an audio recording where she pleaded with the federal government was released and the government has said it is working tirelessly to get her free.
Adesina, answering a question about when she'll return on Channels Television's Sunrise Daily, Adesina said: "That question can only be answered by God, but I believe that God is interested in that young girl".
He added that the government is working to get her free.
See video below (statement made from the 1.00 mark):
Watch other parts of the interview below: