As the competition to determine the next big thing in the Nigerian fashion industry heats up, the country waits with bated breaths to see who is eventually crowned the Master of Style 2018. The top 10 finalists aggregated from the Masters of Style campus tour have touched down in Lagos for the next phase of the competition, fittingly tagged 'The Incubator'.
The contestants, who came from various parts of the country, have arrived Lagos where they will be camped, as they begin preparations for the final phase of the competition.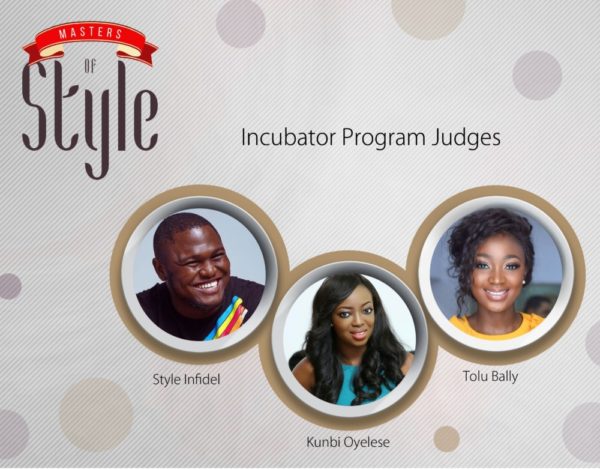 The Masters of Style Incubator and Boot Camp programme will hold in Lagos for two weeks and will feature coaches, mentors and judges such as foremost fashion designer; Mai Atafo, Creative Director, Kunbi Oyelese; Celebrity Stylist, Style Infidel amongst other notable names in the Nigerian fashion industry.  The programmes have been designed to help these emerging talents groom and hone their skills, while also learning the business and trade secrets of the fashion industry.
During this phase, the contestants will be whittled down to 5 finalists, at the Masters of Style Incubator Showcase. These 5 finalists will be rewarded with the qualification sum of a N100,000 each and will move on to compete at the grand finale, where the winner will be awarded the grand prize of  N500, 000, an internship program with a top Nigerian fashion designer, and a once-in-a-lifetime opportunity to showcase his/her collection at one of Nigeria's top fashion shows.
See Photos of Finalists below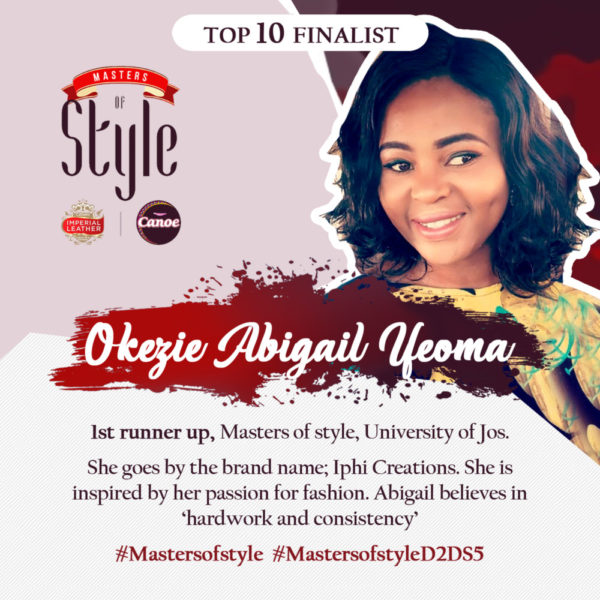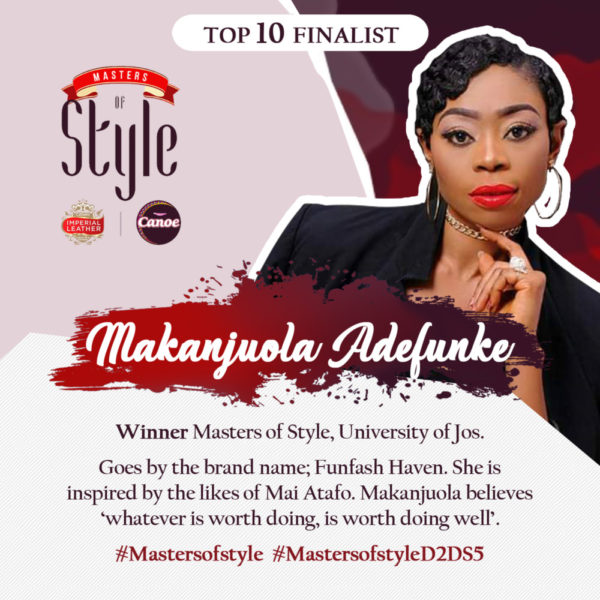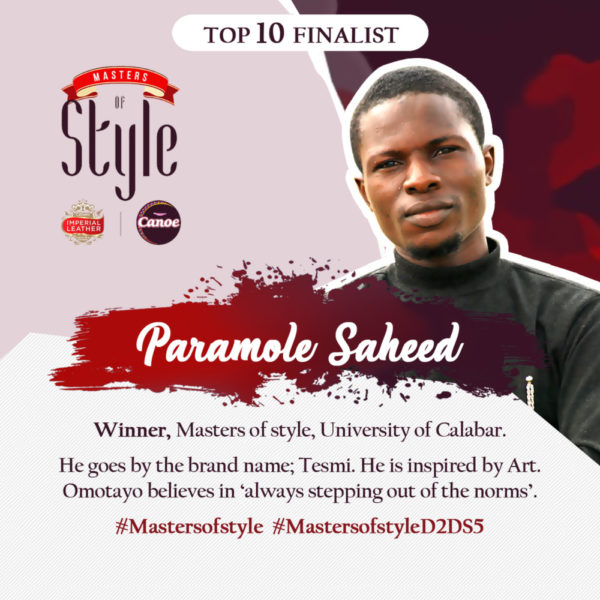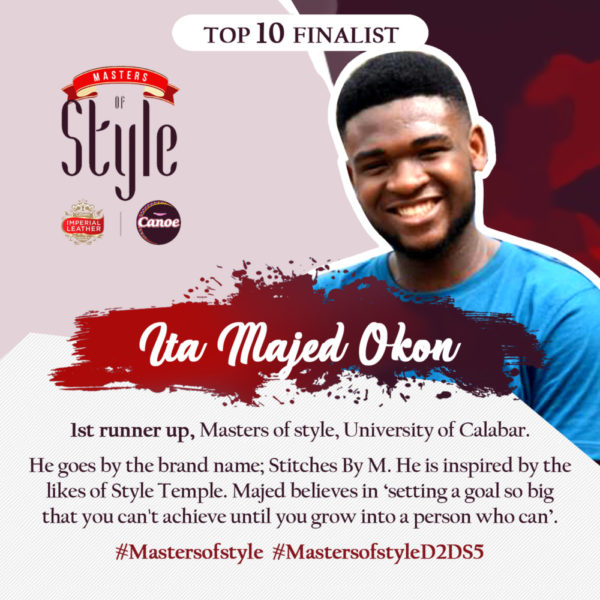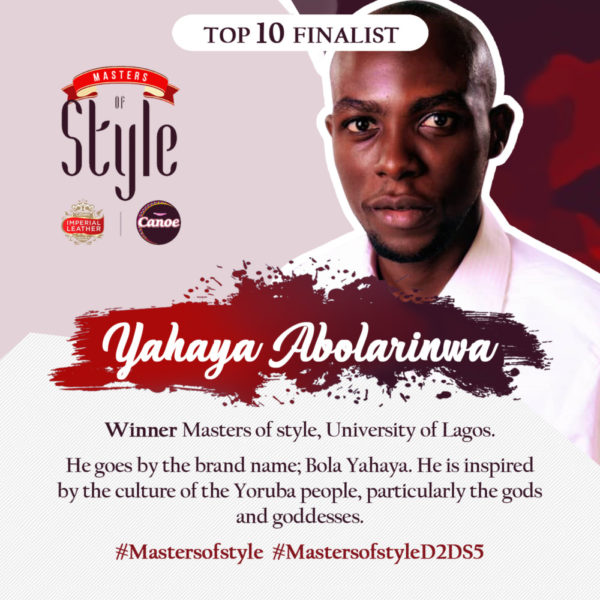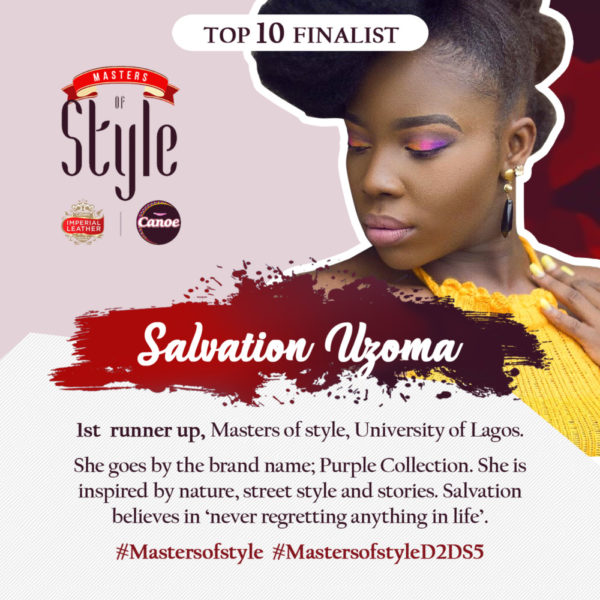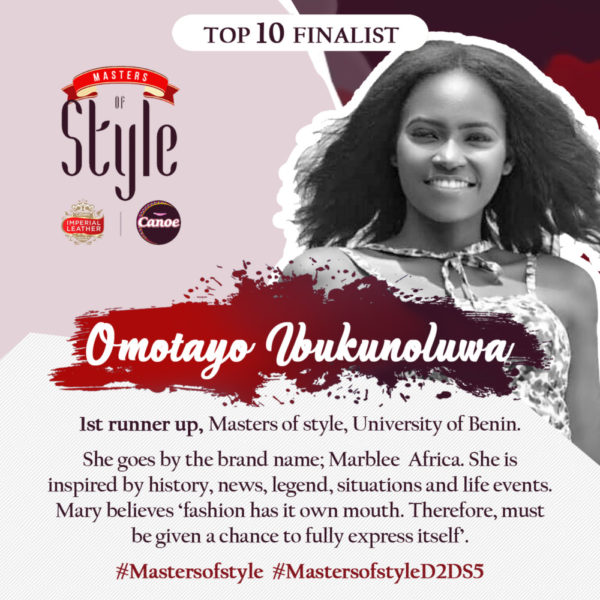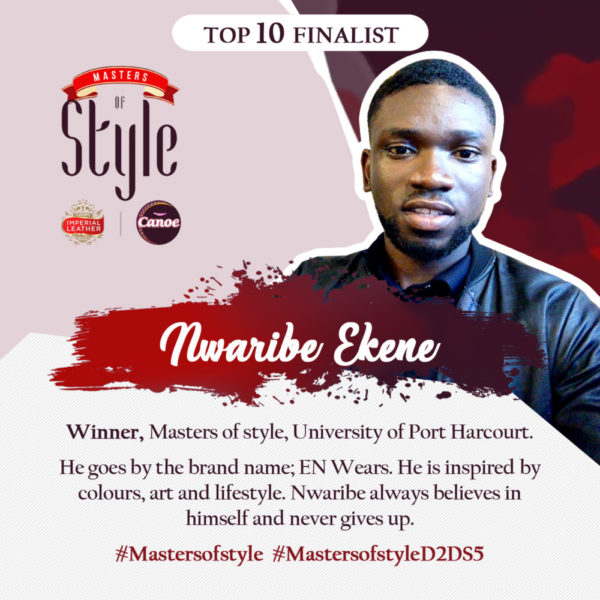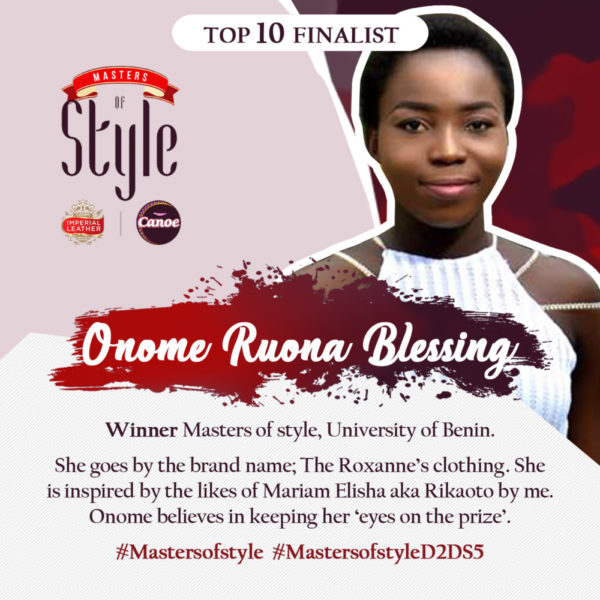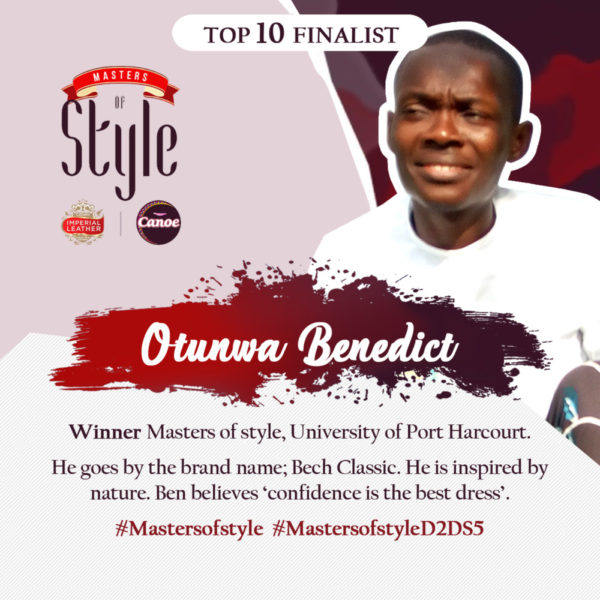 Join us in discovering the newest game-changer in the Nigerian fashion industry, follow @Imperialleatherng and @canoelaundryng for the latest updates.
---
Sponsored Content