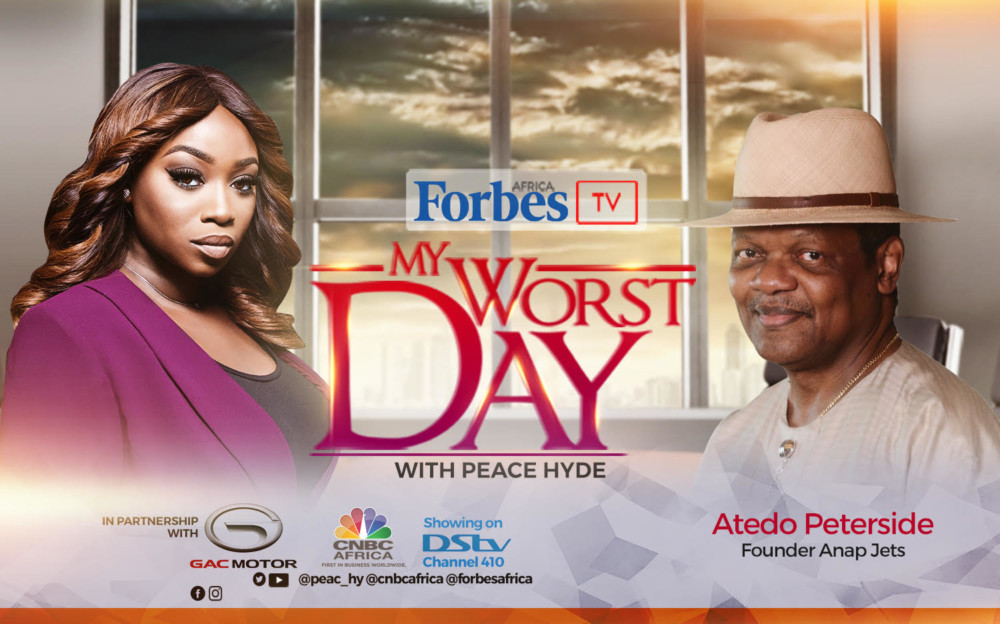 Atedo Peterside is one of the most respected bankers in Nigeria. At just 33, he built a billion dollar business and became the founder of Stanbic IBTC Bank Plc.
But it has not all been smooth sailing. Just at the apex of his success, his organization was hit with a scandal that threatened to not only upend his impeccable reputation but that of the bank he had spent his whole life building.
In his episode, here are 10 things we learned from his inspiring interview with Forbes Africa Correspondent, Peace Hyde.
According to Peterside, the banking industry is a marathon rather than a race. You start out from zero and you know that your intention is to progressively increase market share and if you try to do it quickly everything will crumble. There are some things that simply cannot be rushed.
Peterside is one of the youngest ever founders, CEO and largest shareholder of a successful Nigerian bank.
Experience is key. Before you venture into entrepreneurship, find out firstly what areas you have an advantage in. Peterside worked for 10 years in banking before moving into entrepreneurship.\
It makes good business sense to hire women on the management team. According to Peterside, IBTC owed its success to the presence of more women on its management team than men.
Your credibility is all you have in business. When faced with a scandalous legal case, Peterside's credibility as an ethical banker was what helped save his bank from collapsing.
Confidence is key. If you build a solid house of moral and ethical standards then there is no accusation that will touch you as an entrepreneur. It takes 30 years to build a reputation and 30 seconds to destroy it.
Always diversify your portfolio. From banking to creating a private charter service, Anap Jets, Peterside has always sought to invest his wealth in new business ventures to continue building value for consumers.
Society is rigged against young people and so young people need to be innovative to succeed. According to Peterside, the environment has rules that hinder young people so young people need to find areas where they can compete.
You need to understand your abilities as an entrepreneur and pick a venture that you have the skills and advantage to succeed in.
Never give up no matter how tough things get in the business. You are only as good as what you can overcome.