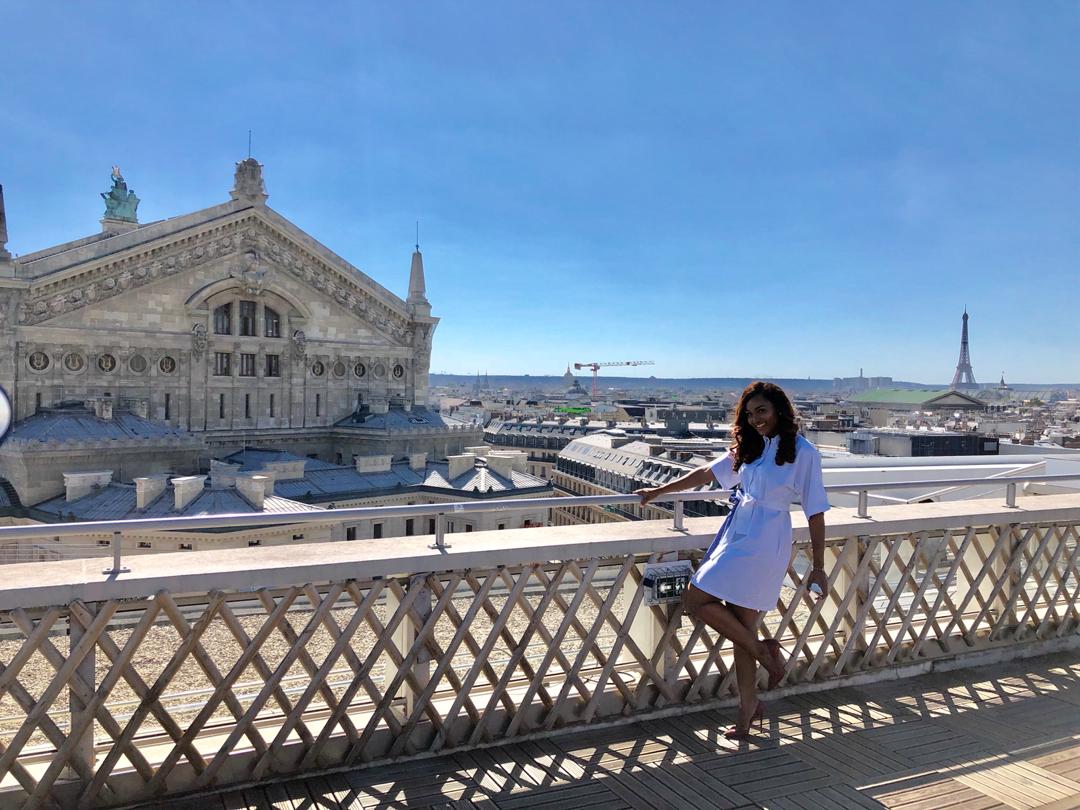 Hello Beautiful People of BellaNaija.
We know Paris is on almost everyone's list of MUST-visit destinations. We do hope your Paris dreams come true some day soon. Some people dream of a romantic trip for 2 to the City of Love, for others, it's all about the heritage, sights and sounds. While people like me, it's about a fun week away with friends filled with shopping and champagne – don't judge!
If you are travelling to Paris from just about anywhere in the world including Nigeria, Air France is your first choice as the airline has lots of great flight options to get you to Paris.
We are in Paris right now to #DiscoverPariswithAirFrance alongside superstar musician Waje, influencer Powede Awujo (she's a pilot, nurse & beauty queen!) and Betty Irabor – Founder of Genevieve Magazine and author of the best-selling memoir "Dust to Dew". All 3 ladies were also part of the Lancôme My Shade My Power campaign in Nigeria.
The 3 ladies will be the focus and we will experience Paris with them while we document and share every magical moment on BN and social media.
Let's flash back to 24 hours ago and build up from there.
Air France wanted the Paris hospitality to begin from Lagos so all the ladies were picked up in style.
Once we got to the airport, check-in was so smooth!
We were joined by General Manager of Air France in Nigeria and Ghana, Michel Colleau.
View this post on Instagram

Next up was chilling in the lounge. We have a few drinks and lots of friendly catch-up.
Soon after, it was time to board and voila, it was time to experience the famous Air France business class comfort first hand.
In just a few seconds, your seat transforms into a spacious bed.
Your seat molds to the shape of your body to provide all-over comfort and superb sleep quality. Its shell design conserves your personal space and ensures your privacy throughout your flight.
I could get used to this!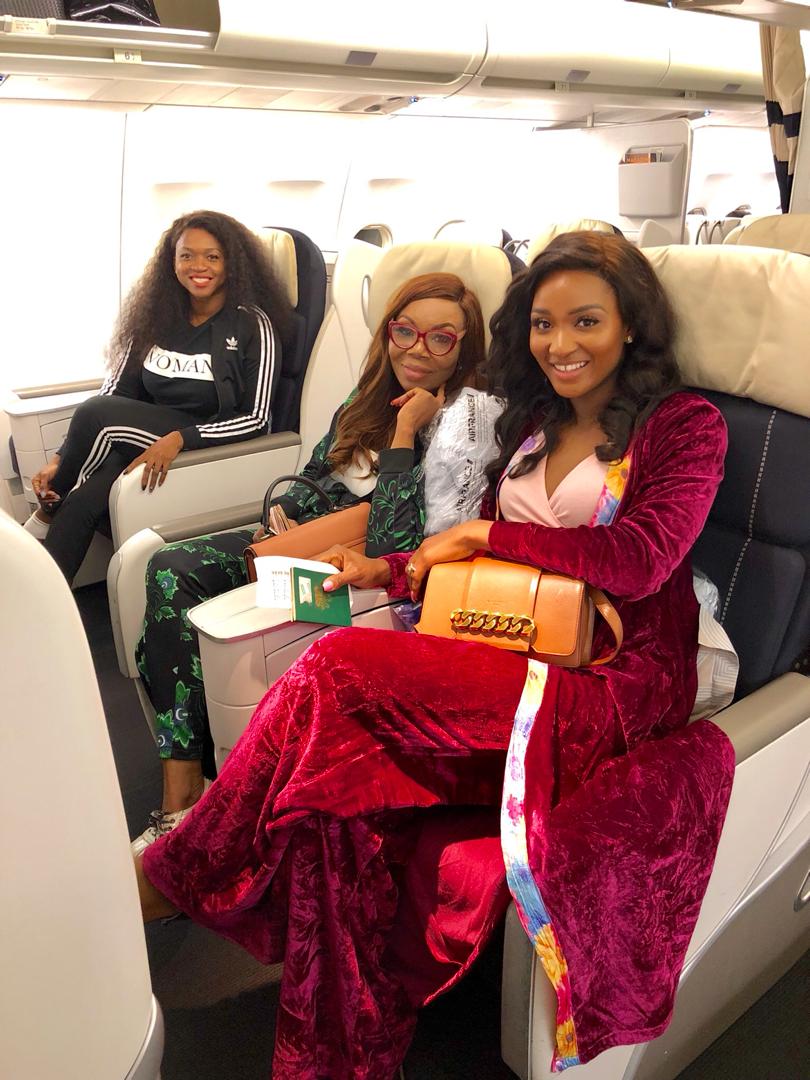 Let's just say we slept all through the flight and a little over 6 hours later, we were in Paris. Immigration moved swiftly, no questions asked!
Then we driven to our hotel.
Such a beautiful hotel in the heart of Paris. We will share all the details once the trip is over.
Here is a sneak peek.
View this post on Instagram
View this post on Instagram
After breakfast this morning, everyone got a few hours of rest and relaxation then we were off to Galeries Lafayette Paris Haussmann.
Our Paris guide book tells us about the history of this retail haven.
A global event-based retail and fashion leader, Galeries Lafayette Haussmann has become a Paris icon since its creation in 1894, and a must-visit venue in the capital.
The historic store (established 1912), is composed of three buildings bringing together the best of fashion, luxury items, accessories, homewares, and food with over 3,500 brands.
If you love shopping, you need to add this to your Paris itinerary.
You can guess what we did after shopping, we totally turned the streets of Paris into a photo studio. So happy we got the classic Paris Eiffel tower shot.
While we were still working on getting the best shots for the 'gram, it was time for dinner.
Where did all the time go?
Paris is renowned for its show-stopping Cabaret and I have always dreamed of experiencing this LIVE. Today is the day as our next stop was Lido.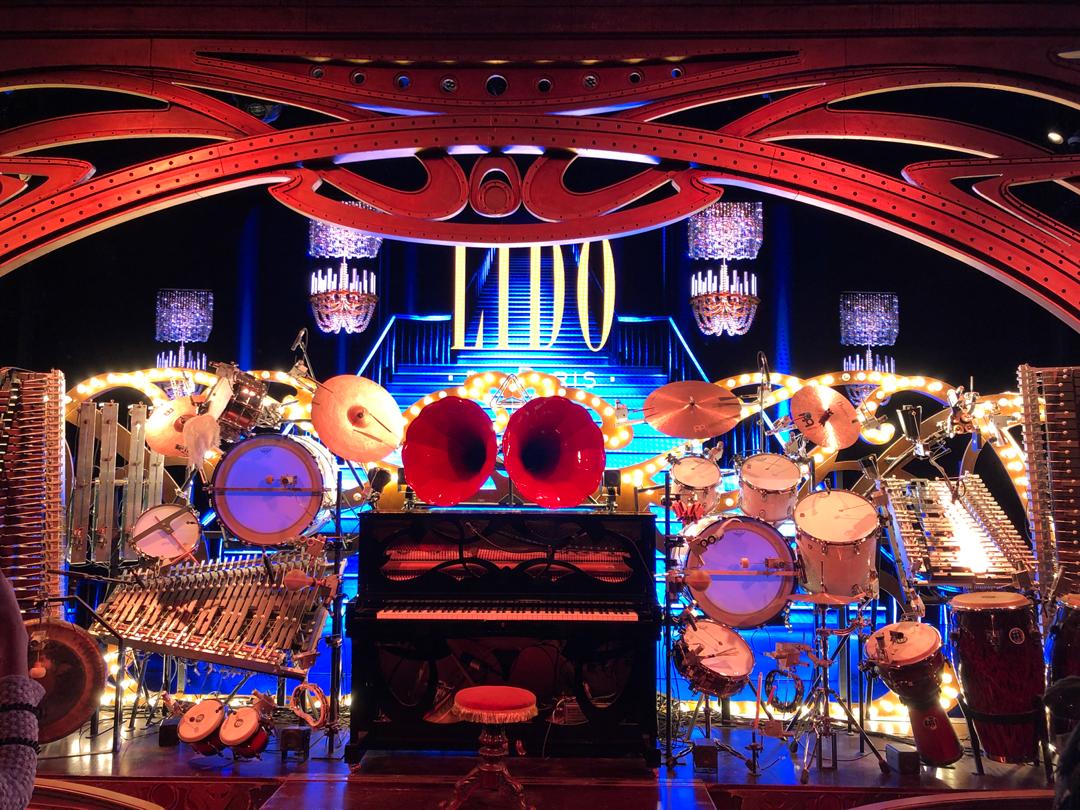 Wiki provided me with the deets I needed on this amazing place;
Le Lido is a cabaret and burlesque show located on the Champs-Élysées in Paris, France. It opened in 1946 at 78 Avenue des Champs -Élysée and moved to its current location in 1977. It is known for its exotic shows including dancers, singers, and other performers.
As a performer, Waje felt right at home here and she displayed her vocal process.
Let me just say once again, LIDO is amazing! If you are into vintage glamour, dance and art, this is definitely a must-visit for you.
Looking for more cabaret dinner options, You can also try the famous Moulin Rouge too.
***
That's it for today folks. Thank you for reading. Follow #DiscoverPariswithAirFrance for all-day updates. See you in a few hours when I bring Part 2 of this BN Travel series.
Do you want to book your trip to Paris? Check out lots of great offers available now on airfrance.com