Bez, Nosa, Femi Leye to perform at CEF 'Make Music Lagos Independence' Fundraising Concert on September 30th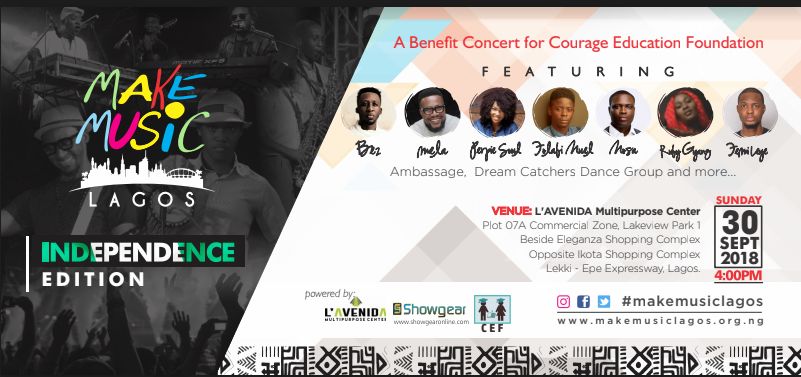 CEF is a registered non-profit organization dedicated to empowering brilliant children from indigent homes, through the provision of high-quality education. Currently, CEF supports these children from primary school through their bachelor degree program and hopes to sponsor deserving children beyond the bachelor program in the near future.
With a goal of supporting 500 children by the year 2020, the foundation is partnering with L'avenida Multipurpose  Centre and Showgear Limited to organise the Make Music Lagos Independence concert. This is an education benefit concert to help create awareness and raise funds to take children off the streets and back to school where they belong.
Details of the event are below:
Date: Sunday, September 30th, 2018
Time: 4:00 pm
Venue: L'avenida Multipurpose  Centre, Plot 07A Commercial Zone, Lakeview Park 1, Beside Eleganza Shopping Complex, opposite Ikota Shopping Complex, Lekki-Epe Expressway, Lagos
—————————————————————————————————————————
Sponsored Content