Chisom Winifred: A Case for Creating a Tech Community in South-East Nigeria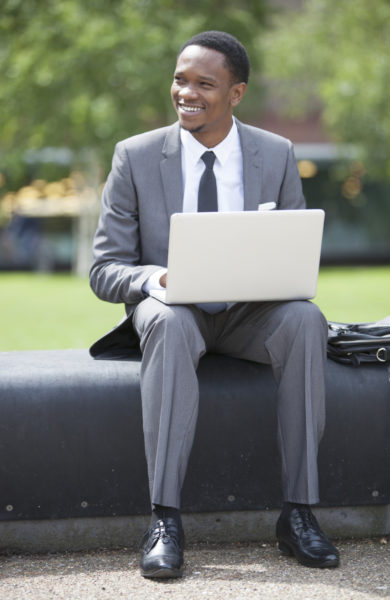 We are gradually shifting to a technology-driven age with everything fully computerised. Digital revolution remains one of the key highlights of the 21st century; it has brought innovations and inventions into service delivery.
There are technologically motivated innovations such as Uber, Paystack, internet banking, online shopping, shipping and delivery, etc., which are designed to solve and meet daily human problems.
In Nigeria, the technology revolution is growing at a progressive pace, especially with the rise of technology hub centres such as the Co-Creation Hub (CCC) Yaba, Enspire Hub and Blub Hub, Kano, Stonebrick Hub, Abuja, and others.
These tech hubs assist fresh start-ups with internet access and free training. This progress is also complemented by the efforts of the Federal Government with the recent visit of Vice President Osinbajo to the United States where he pitched to investors about the need to invest in the technology space in Nigeria.
Despite the remarkable speed with which technological development is moving in Nigeria, the South-East seems ten steps behind. You hardly find any of the aforementioned companies operating in the South-East. This may be linked to a number of factors.
It could be that the South-East lacks individuals who can set up these companies even in a miniature version, or perhaps investors are sceptical about the acceptance and feasibility of these innovations to the people resident in the East.
It may also be the fact that Lagos is still the big "godfather" city where everything happens, and where more tech engineers, ideators and gurus are migrating in droves to use their skills?
Whichever may be the case, it is important to combat some negative viewpoints about technological advancement and feasibility in the South-East, plus the readiness of the region for tech-related businesses.
We cannot wait for regional stability to be restored before we launch our huge projects. The popular quote "Rome was not built in a day" can be related to Lagos. Lagos wasn't just created and then boom became the centre hub for business activities in Nigeria. Some folks stuck around and invested and there is one thing about humans, once one person starts something and makes even if it's a little progress, people will immediately join up. Success is captivating.
There are stories: once upon a time in the 1990s lands were very cheap in Lagos Island, as cheap as a hundred thousand. People who bought then have yielded great returns on investment.
The same is applicable now to the South-East. Since there are no tech events or businesses in the South-East, now is probably a good time to invest. In July 2014, Uber commenced operations in Lagos, a city notorious for its horrendous traffic jams. Not only did the company's operations boom and create jobs, Uber and its rivals are currently struggling to keep both drivers and riders happy in Lagos. Other companies came on-board because Uber started and validated the business idea.
Create a mental picture of the South-East becoming tech advanced at least to the minimal standards of Lagos and Abuja in the next ten years; people who'll cash out are those who invested today.
Taking for instance a city like Enugu, it has at least 7 university campuses. The common stereotype of a university student encapsulates the poor student who is buying textbooks and handouts and collecting small amounts of money from their parents or sponsors. However, we all know this isn't entirely accurate. Students are less frugal with spending and are buying more, especially online everyday. One must not underestimate the purchasing power of students.
Consequently, the finance required in setting up a tech business in the South-East is 2 to 3 times cheaper when compared to the bigger cities such as Lagos.
That is if you put into consideration cost of land, recruiting and paying staff and general day to day operations.
Like other regions in Nigeria, economic growth is linked, at least in part, to its improvement in information technology. If the young people of South East keep migrating in droves to Lagos and Abuja to pour out their skills, what message is being sent to potential investors? This is the time to stick around and invest.
Photo Credit: Dreamstime