Why Wise Investors choose the GiulianoBySujimoto over Mediocre Terraces in Ikoyi/Banana Island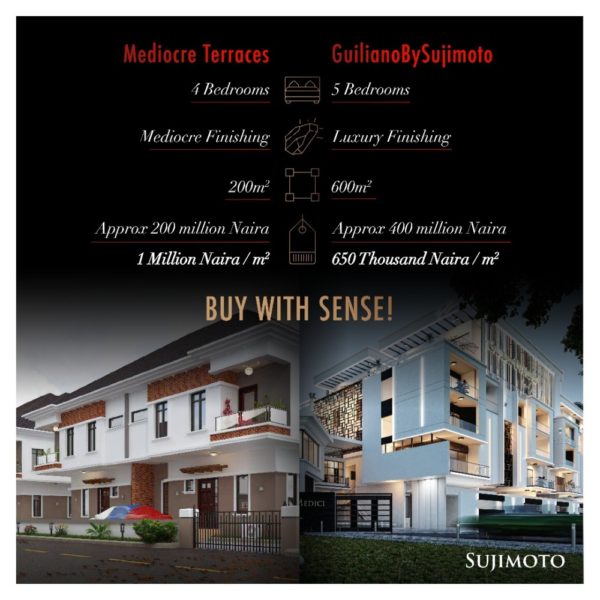 A good brand must always stay 10 steps ahead of its competitors. At Sujimoto, we do things 10 times better. A truly wise investor will always choose Sujimoto over Mediocrity.
There are 7 competitive advantages that put the GiulianoBySujimoto above all other projects in Ikoyi or Banana Island.
We are confident that those who buy the Giuliano now, will gain over 70% return on equity, and over 25 to 35m in annual rent. Want to become a millionaire yourself? It's simple! Refer someone to buy the GiulianoBySujimoto and earn a mind-blowing commission today!
—————————————————————————————————————————
Sponsored Content