The Glitz Style Awards is a night devoted to honouring the most stylish individuals in the Ghanaian fashion and entertainment industries, that can only mean one thing: a stunning array of looks on the red carpet. It was no surprise that nominees like Juliet Ibrahim and Zynnel Zuh set the style bar very high with their red carpet turn, but  stars like Efya, and Emeline Nsingi Nkosi killed it on the red carpet too, showing their support for the event and giving the honorees a run for their money in equally fashion-forward ensembles. Read on to get a glimpse of the most stand out looks from last night.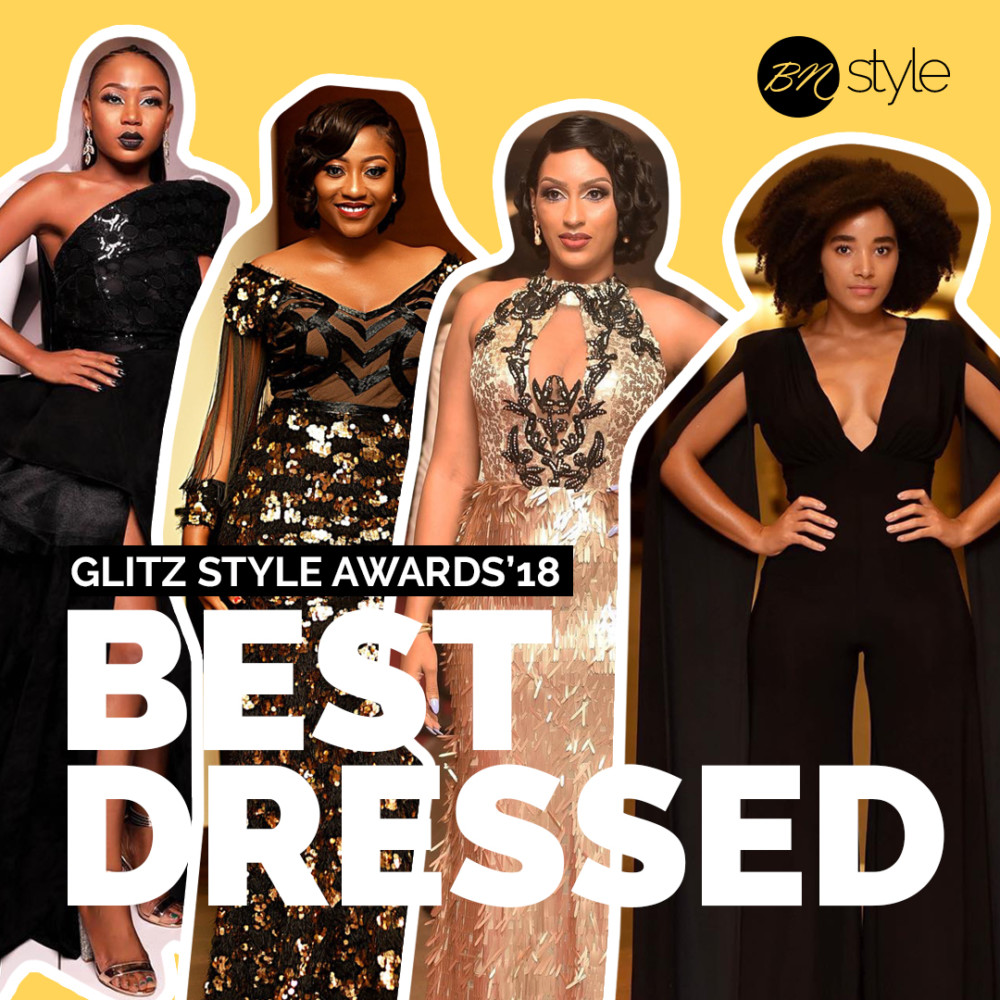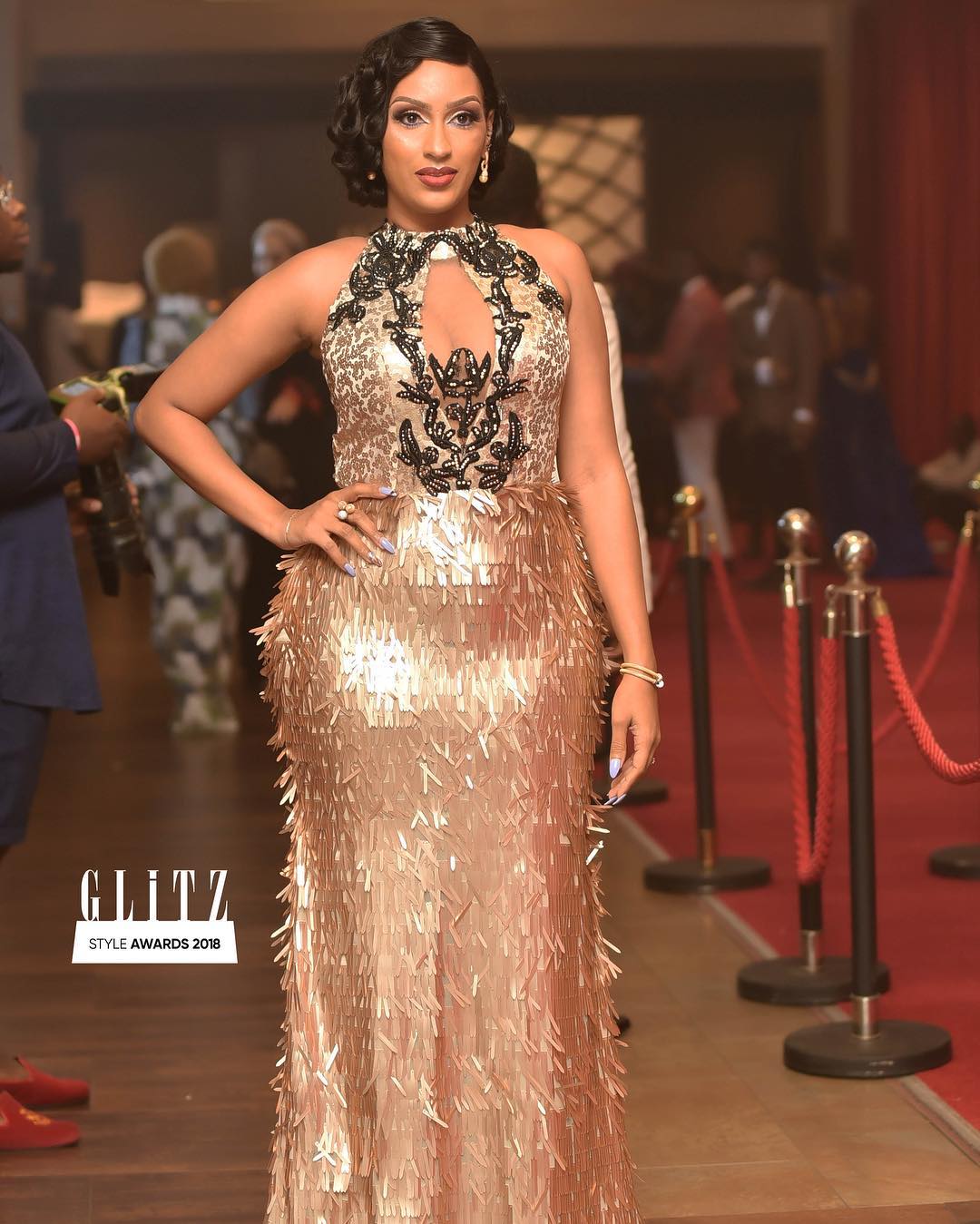 Juliet Ibrahim took on the red carpet in a sequinned Ophelia Crossland number. Fit to perfection, she looked amazing in this figure accentuating piece. The pale gold dress which featured an embellished neckline that adds to high glamour and allure, also had ey hole detail and scrolling embroidery on the neckline. Her hair was swept back into an updo which complimented the cut of this dress, and her makeup was on point too.
Dress @ophelia_crossland
Accessories @velmasaccessories
Makeup @chelsyblacq
Eyelashes @shadesbyjulietibrahim
Photographer @oneclickphotos
Hairstyling @eveshairandmakeup
The Ghanaian star opted for a heavily embellished dress featuring in pale bugle beaded fringe from Quophi Akotua Ghana which we found ourselves swooning over. Her look is glamour personified. Especially when styled with matching crystal accessories.
Gown @quophiakotuahghana
Styled by @quophi_qa
Fabrics @kejeronfabrics
Accesories @sparkles_jewellerygh
MUA @glamby_eve_
Hairstylist @kushbytaylar
Photographed by @sonnykickzstudios
Videography by @unlimitedstudios
The one thing you can always expect from Idia Aisien is high-octane glamour, and as one of the hosts of the Glitz Style Awards 2018 she did not disappoint. Her  emerald green velvet gown toed the line of super sexy and unabashed glamor. The rich fabric did wonders for her coloring, and the heart shaped neckline and thigh-revealing slit added to the sultry appeal of this look.
We  can't get enough of how good she looks in this custom piece.
Dress: @belloedu
Make Up: @Dollydoll_gh
See the full list on www.bellanaijastyle.com