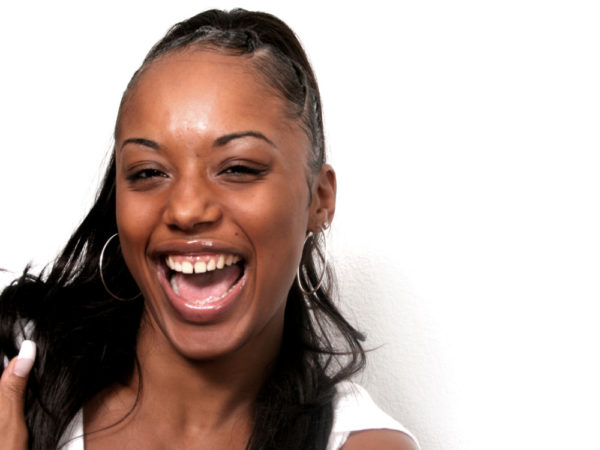 Women tend to get old, wrinkly, saggy and tired skin before they hit 40. Conditions like stress, childbirth, lack of enough water intake, a lack of essential vitamins needed to rejuvenate the body, smoking, too much alcohol, lack of exercise, depression, unhealthy diet, poor nutrition, wrong type of skin care products, sleep deprivation, not visiting the spa when due or at most once a month can worsen the skin condition.
A woman's skin becomes dry and loses luster when they are in their 30's as compared to their 20's when its pure bliss with their skin. However, women are working hard to see that they do not age looking haggard but graceful. No matter what you do, you cannot look the same way you did 10 years ago.
There are some young people in their early 30's who look really tired, and way older than their age. The women in question should not relent, as they must make the conscious effort to revive that youthful glow. Surgery is not always the answer, as there are skin care products that have anti-aging ingredients and can take some years off your age. You'll not only look younger but feel younger. These products must be used under the advice and supervision of an aesthetician or dermatologist.
These Are Some Anti-Aging Ingredients Essential For Every Woman
Vitamin E
This has been known to aid healthy skin and eyes. Vitamin E supplements have become popular as antioxidants. Vitamin E also comes in oil form and is also being added to creams. If you can take it in your body, you might as well apply on your skin. Skin care specialists praise Vitamin E oil for its benefits including protecting against environmental pollution. Vitamin E is a tricky ingredient, says celebrity facialist Joana Vargas. Vitamin E exists in eight chemical forms which are alpha, beta, gamma, delta-tocopherol, and alpha, beta, gamma, and delta-tocotrienol. Tocopherol is the only form that is recognized to meet human requirements. However, Vitamin E does not contain all eight forms.
Vitamin E has the power to fight off free radicals from the body, reduce wrinkles and keep the skin glowing. As Ladies age, the skin tends to become saggy, loose its elasticity and youthful glow. The point of using Vitamin E oil is to rejuvenate the skin. Over the years, over exposure to the sun has been a major contributor to signs of aging, including premature aging, which many people are not aware of. Vitamin E can be used as a form of sunblock and protects the skin against cell mutation in the sun, and also against pollution. It has a calming effect to troubled and sensitive skin while hydrating it.
Lactic Acid
This is one of the most popular alpha hydroxyl acid, used to reduce acne and breakouts. It exfoliates the skin, removing dead skin to review clear and clean skin. Lactic acid is a natural acid found in fruits, milk, vegetables and other plants. It is found in some skin care products and also used for anti aging.
Lactic acid helps hydrate the skin, making it supple and nice to touch. It increases natural lipids in the outer layer of skin, lightens and brightens the look of the skin, while fading discolorations. A main side effect of using Lactic Acid (AHAS) is that it takes off the first layer of the skin. People forget to protect their skin from the sun, making their skin susceptible to sun damage. A sun damaged skin is also at risk of skin cancer down the road. Overall, lactic acid works faster and deeper when added to skin care products, making the skin look refreshed, renewed, and supple and knocking years off your age.
Vitamin C
This is also known as L-ascorbic acid, it is a water-soluble vitamin that is naturally present in some food. It is also available as a dietary supplement. Vitamin C is required for the biosynthesis of collagen. Collagen is an essential component of connective tissue, which plays an active role in wound healing. Vitamin C is a major antioxidant that regenerates other antioxidants within the body.
Vitamin C helps to prevent wrinkles, dry skin and sun damage. Vitamin C is a vital molecule for skin health. It slows down the signs of aging and combats premature aging. Vitamin C can be provided to the skin through topical application. Exposures to air, heat or light can slow down the potency of topical vitamin, intake of vitamin c tablets is a better alternative in achieving a supple, smooth and youthful skin.
Vitamin C is an antioxidant that protects the UV-induced damage caused by free radicals. It transports proteins and are increased in keratinocytes in response to UV light. A good amount of Vitamin C tablet can combat aging, dry and dull skin. That explains why every pharmacy or spa counter makes it an essential vitamin to be taken and used topically if possible.
Glycolic Acid
This is a holy grail for deep exfoliation, effectively removing the outermost layer of dead cells from the complexion and revealing a brighter and fresher skin. Glycolic acid products, when used on the skin, offer rejuvenation and moisture.
Glycolic acid is a powder made up of colourless crystals that have no scent. It is derived from plants such as sugar cane, pineapple and sugar beets. Products that contain glycolic acid are used often to treat acne, fine lines, wrinkles, scarring, psoriasis, melasma, seborrheic, keratosis, skin discolorations and signs of aging.
Glycolic acid is a very powerful acid, often used for deep facial treatments like chemical peels. It is also present in skin care products like face wash and should be used under the supervision of a dermatologist and with a sunscreen for the protection of the skin. This is because after use leaves the skin smooth, soft and sensitive to damage and irritation.
It transfers water molecules from the air into the skin tissues, replenishing any lost moisture. It is very effective when used as low strengths in moisturizers and creams. Glycolic acid is used as collagen booster and plumping up the skin for a more youthful glow, thereby reducing signs of premature aging and knocking off years from your age. It helps keep the skin tissue firm and resist wrinkles.
Hyaluronic Acid
This is another major active ingredient for knocking years off ones age and reversing the signs of aging. As body collagen declines, the appearance of wrinkles and discoloration becomes more visible. Keeping tabs on healthy collagen level is a good step in keeping the skin supple and younger. Do not wait till you are 40 or 50 before you start creating time for your skin, or repairing already damaged skin. you can be forever young if only you pay more attention to your skin needs and put more effort in ensuring good health of your skin.
Hyaluronic acid keeps collagen synthesis up and retains moisture contributing to the anti-aging benefits of the skin. It is packed with a ton of skin boosting benefits including mega moisture, thereby giving powerful hydrating and anti-aging abilities. Hyaluronic acid is a carbohydrate molecule that is naturally occurring in our bodies. It is very much present in your body. It helps provide lubrication to the connective tissues of your joints and skin and is an important part of our skin's overall health
Hyaluronic acid is found in the eyes, internal fluids and connective tissue in the body, but being added to a skincare product is a boost to the one in the body, especially if you suffer from dry skin or suspecting early signs of aging. Research has shown that clients who used hyaluronic acid for just 8 weeks found dramatic improvements in their skin. It not only grabs moisture but holds it into the skin revealing a moisture based, soft, toned, glowing and supply skin.
Photo Credit: Dreamstime