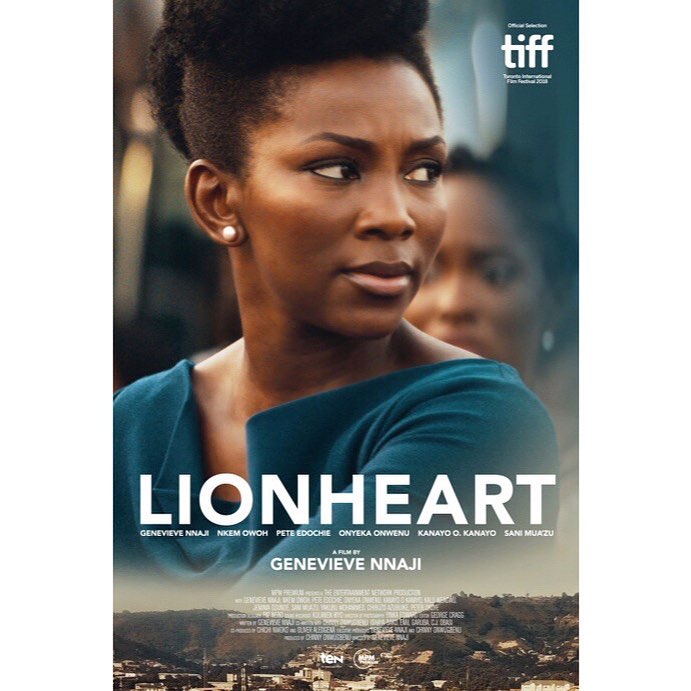 Ahead of the Toronto International Film Festival billed to hold from the 6th to the 16th of September, actress/filmmaker Genevieve Nnaji has unveiled the official poster for her debut production Lion Heart. 
According to Nnaji, Lion Heart will premiere at TIFF this weekend and tickets are already available for purchase.
She shared the news via her Instagram with caption: "Tickets are now available!! Follow the link in bio. I can't wait to see you guys this weekend. #lionheartthemovie #tiff18 #officialposter"
Click here to watch the trailer for the movie.