Sylvia and George's proposal story is all the cuteness you need for today. The groom-to-be planned a surprise proposal on their first trip to London together. The groom-to-be was so nervous that he didn't notice when they missed their stop on the tube. Eventually, they made it to the venue where the photographers were waiting. After a while, she almost noticed the hidden microphone he had on but he immediately dismissed her thought. After calming his nerves,  he asked her to marry him,  voila, she said Yes!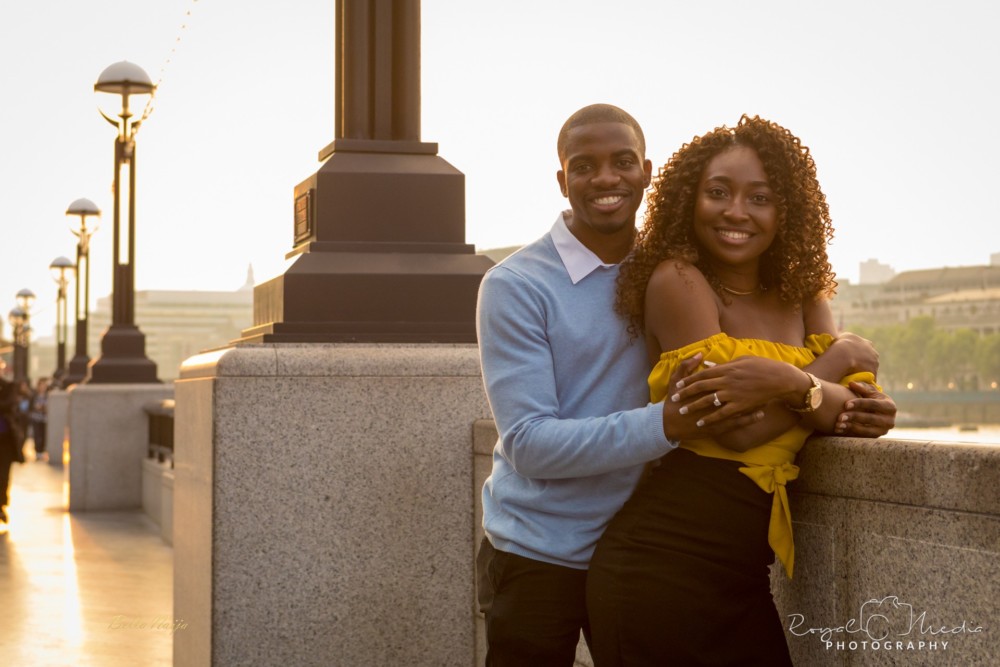 Read all about their proposal story below!
Proposal Story
By the Groom-to-be, George
It was our first time in London, we took the tube but I was nervous and was thinking about how I was going to propose, that I didn't realize we had missed our stop. We nearly got lost but eventually found our way back to our supposed location. When we got to the place where the photography team had been waiting, I excused myself to use the bathroom, there I met Theo and he connected the microphone, and then told him I was nervous.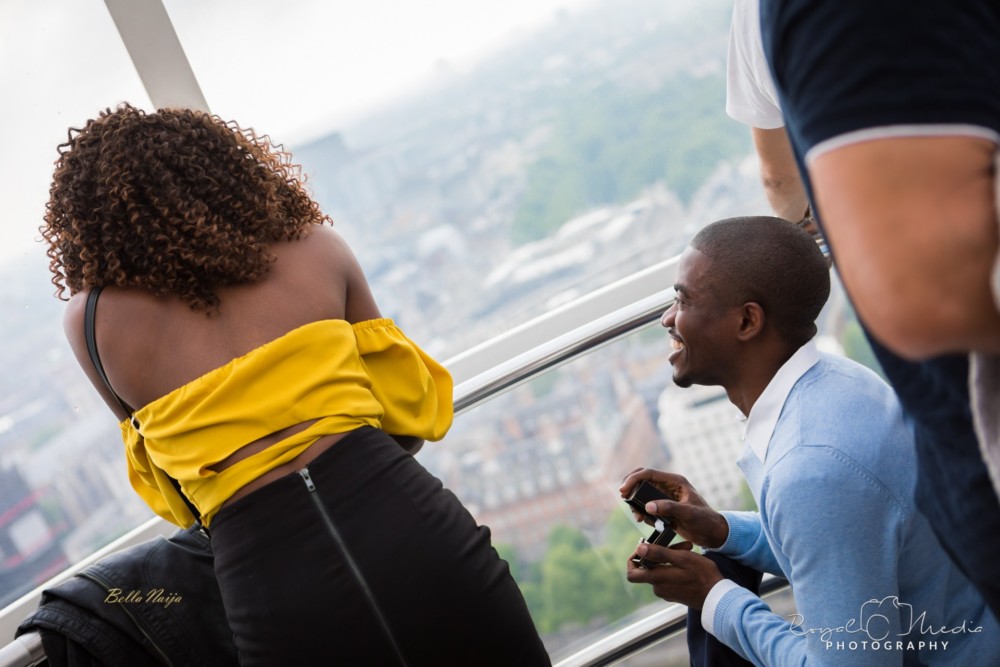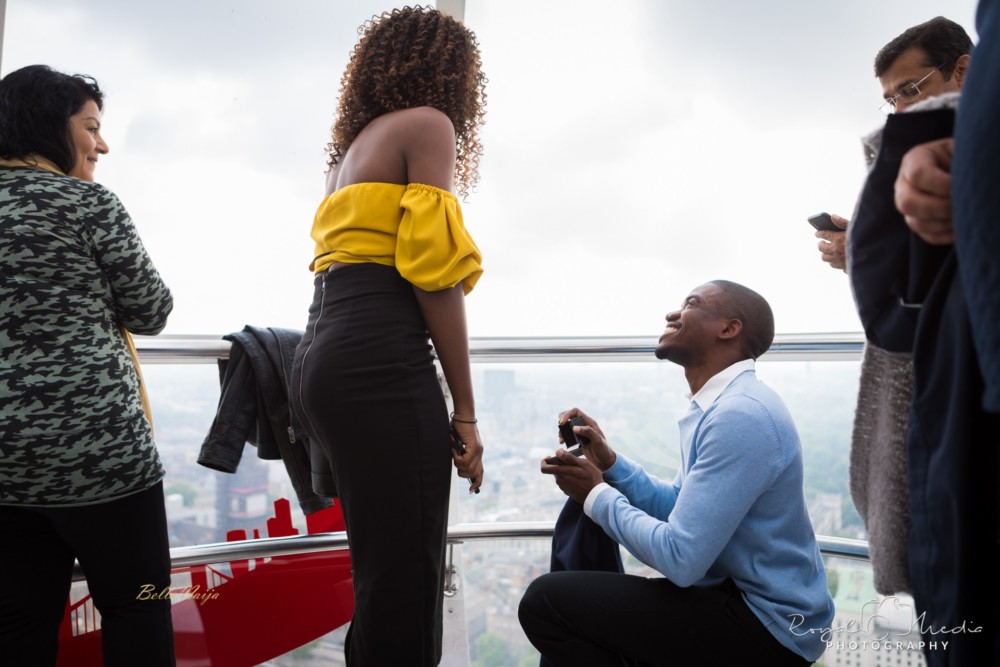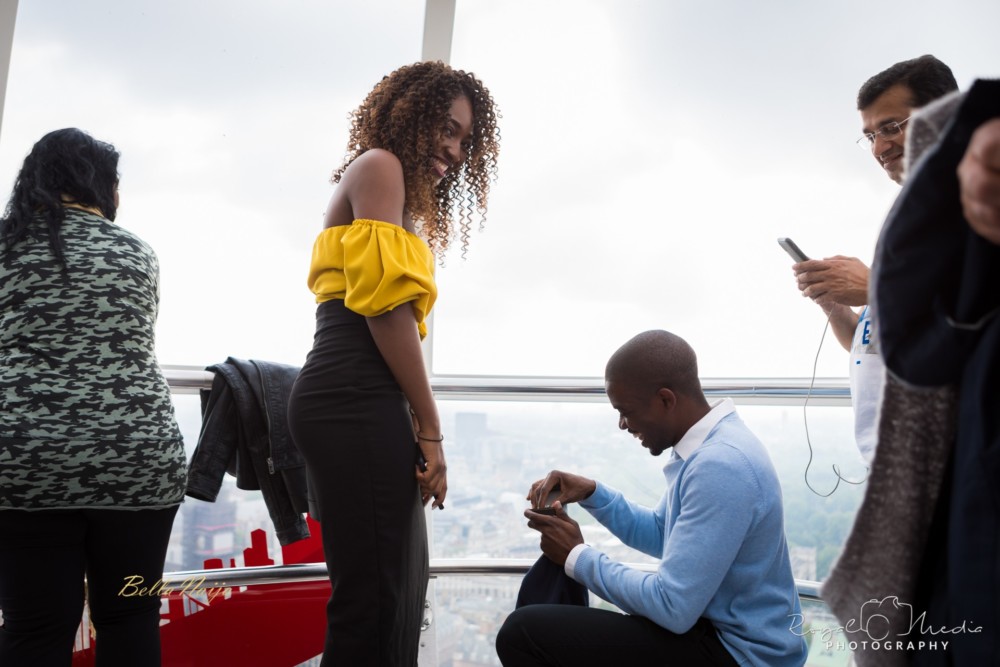 I later went out to meet Sylvia and she asked why I took so long, told her there was a long queue, she noticed something on my shirt and asked what it was, immediately told her it was my shirt button but actually, it was the microphone. We were at the London eye and as we were going higher, I was getting more nervous, she had no idea what was going on with me, out of curiosity, she asked: "Why aren't you taking pictures?"(everyone knows I am all into taking pictures), so I just dismissed it with "I just really want to enjoy the view".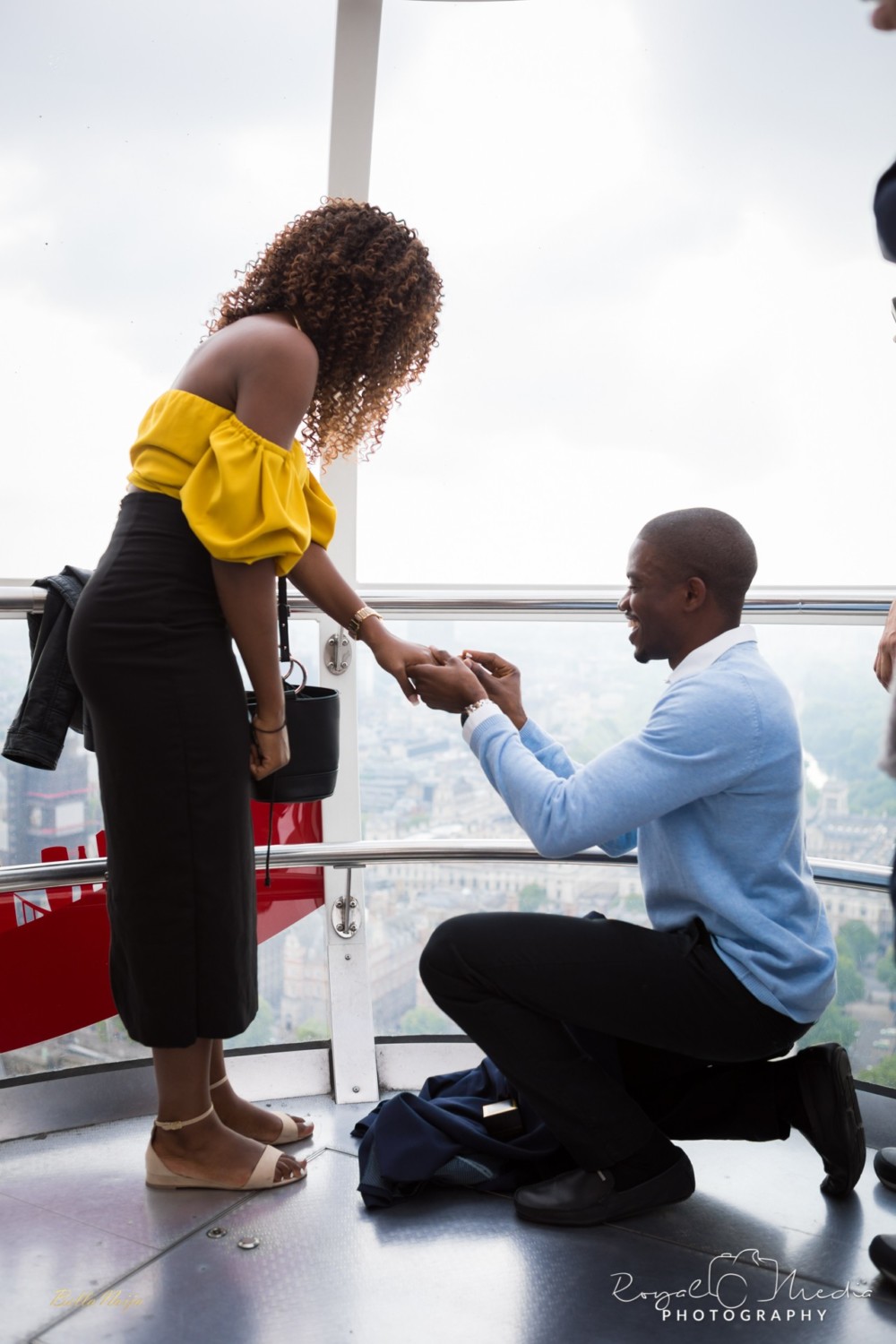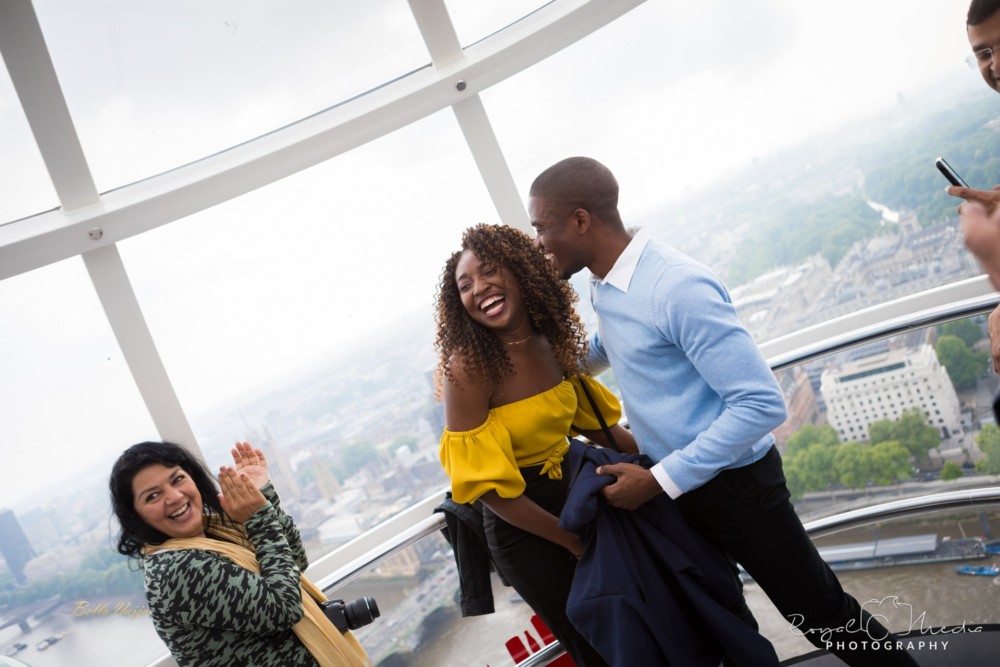 Then I gave the camera guys the signal and started telling her how important she is to me. Just before I was about to ask her she started saying "Jesus, no, no, no…", she was nervous because the place was crowded. I asked her to marry me and she said Yes. I am so glad I get to the spend the rest of my life with her, she is indeed an answer to my prayers.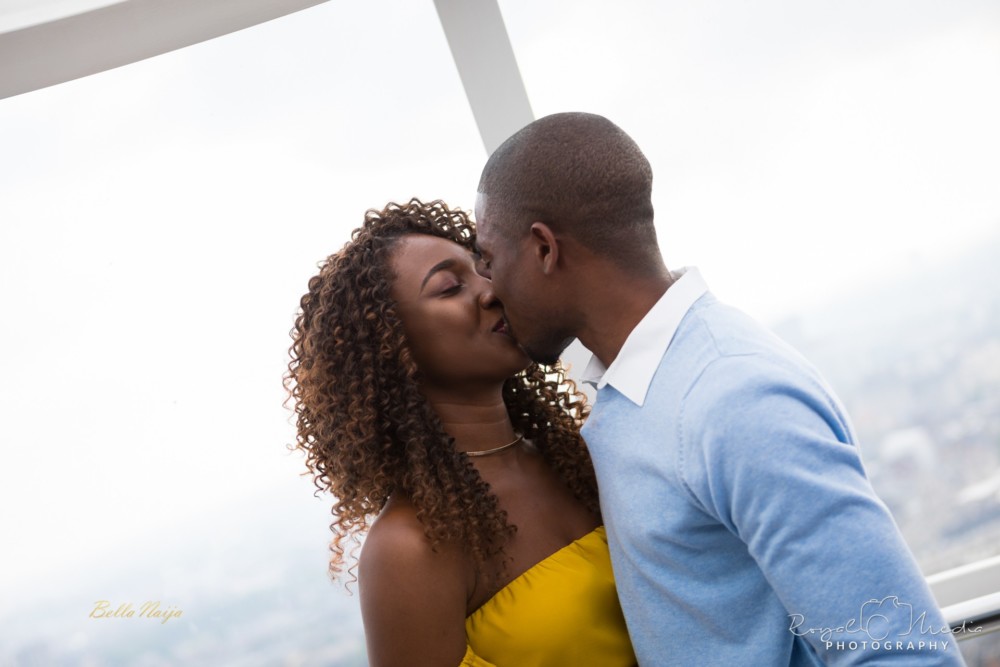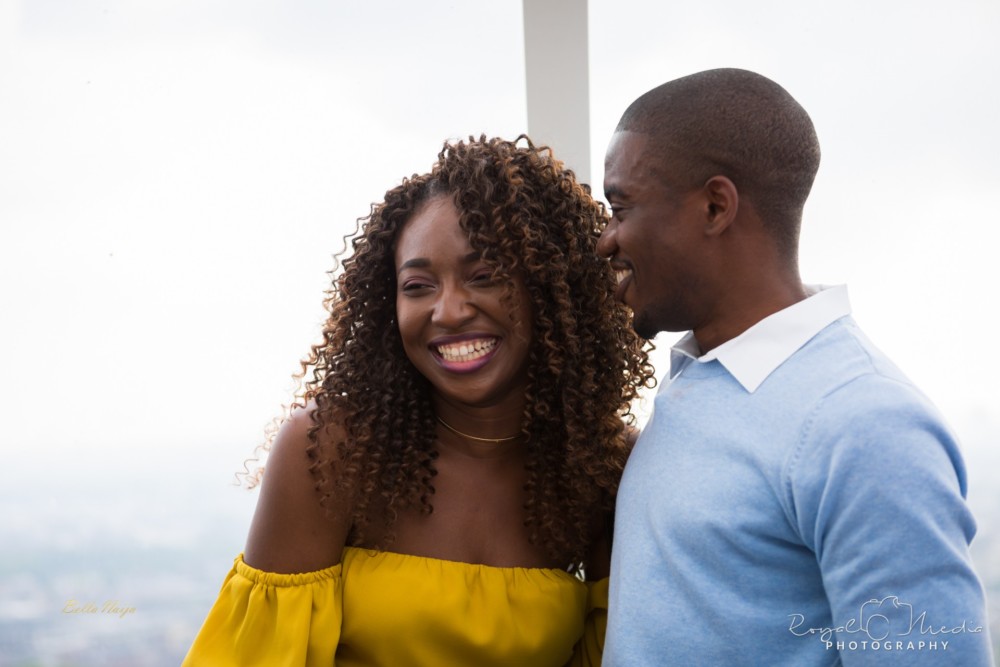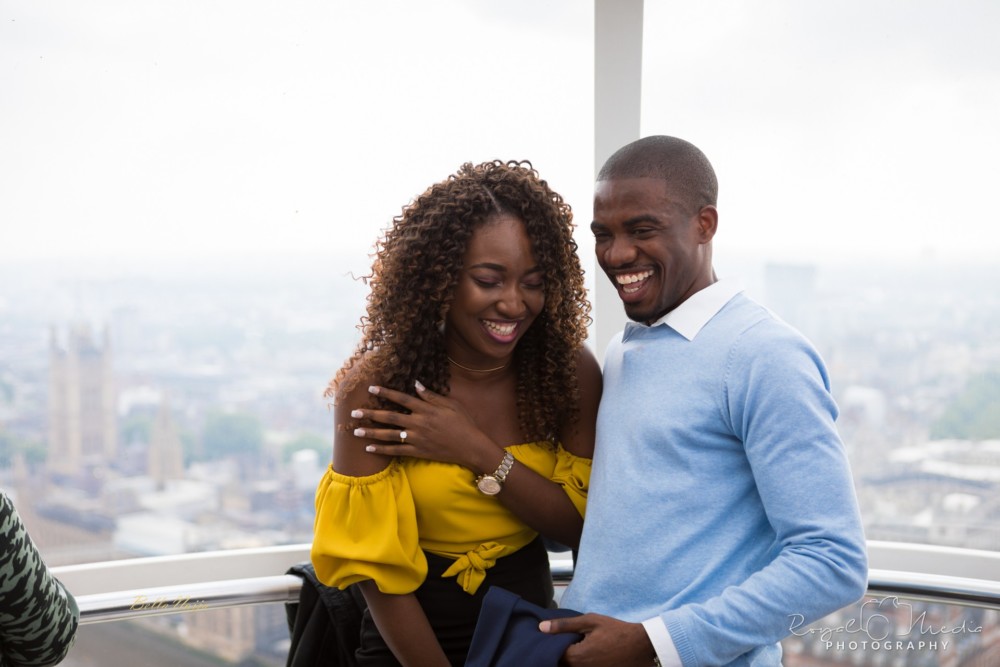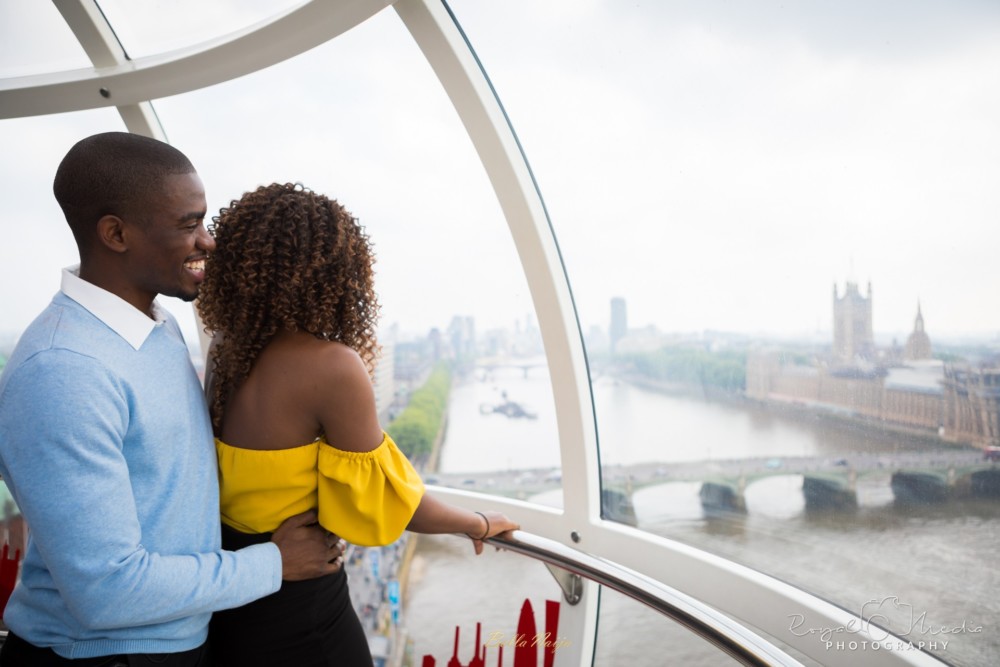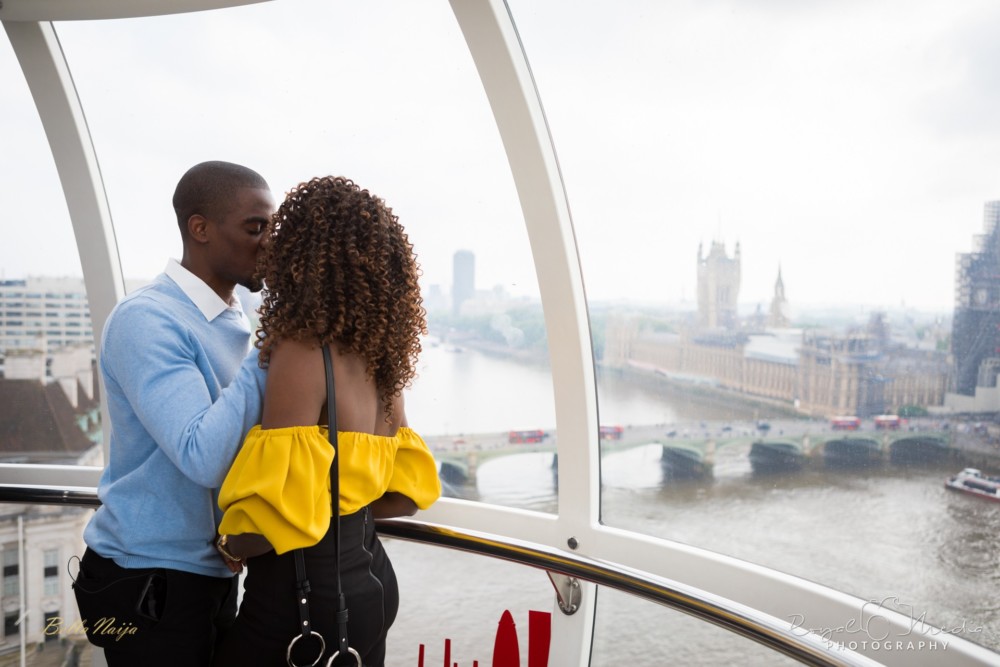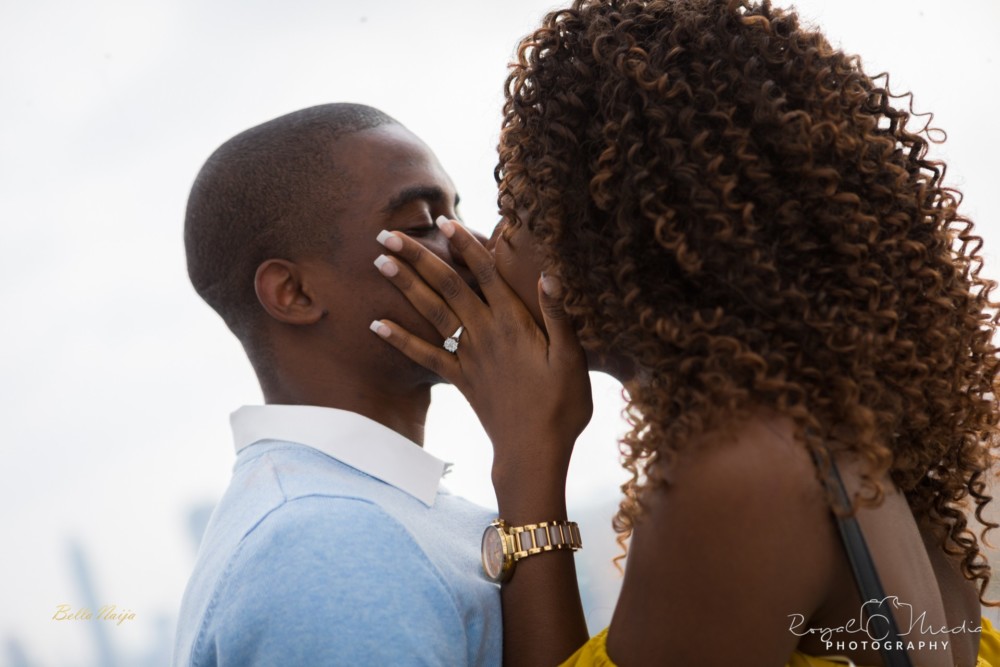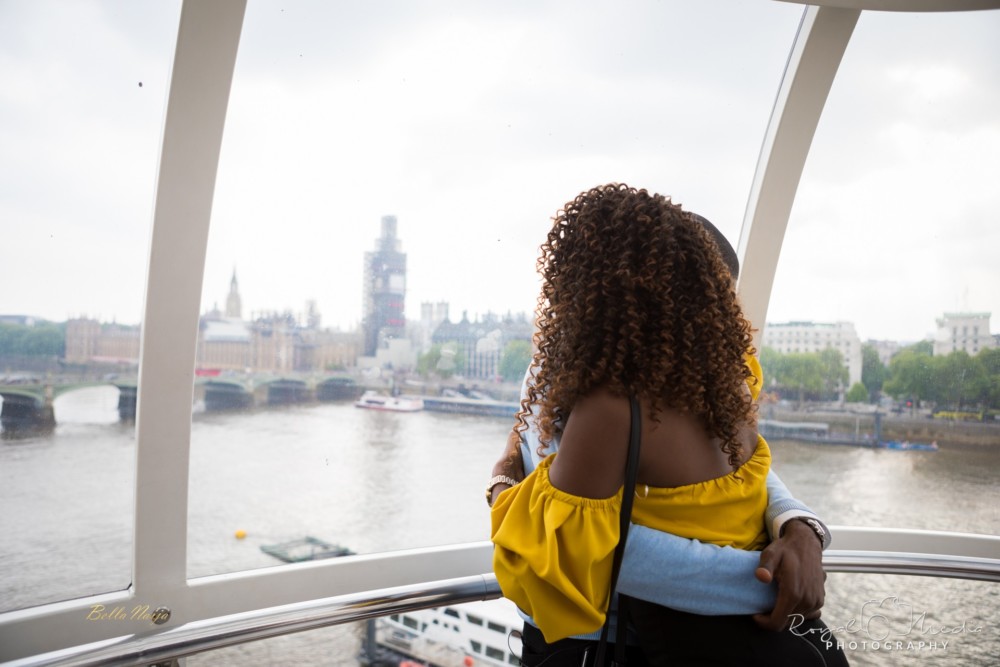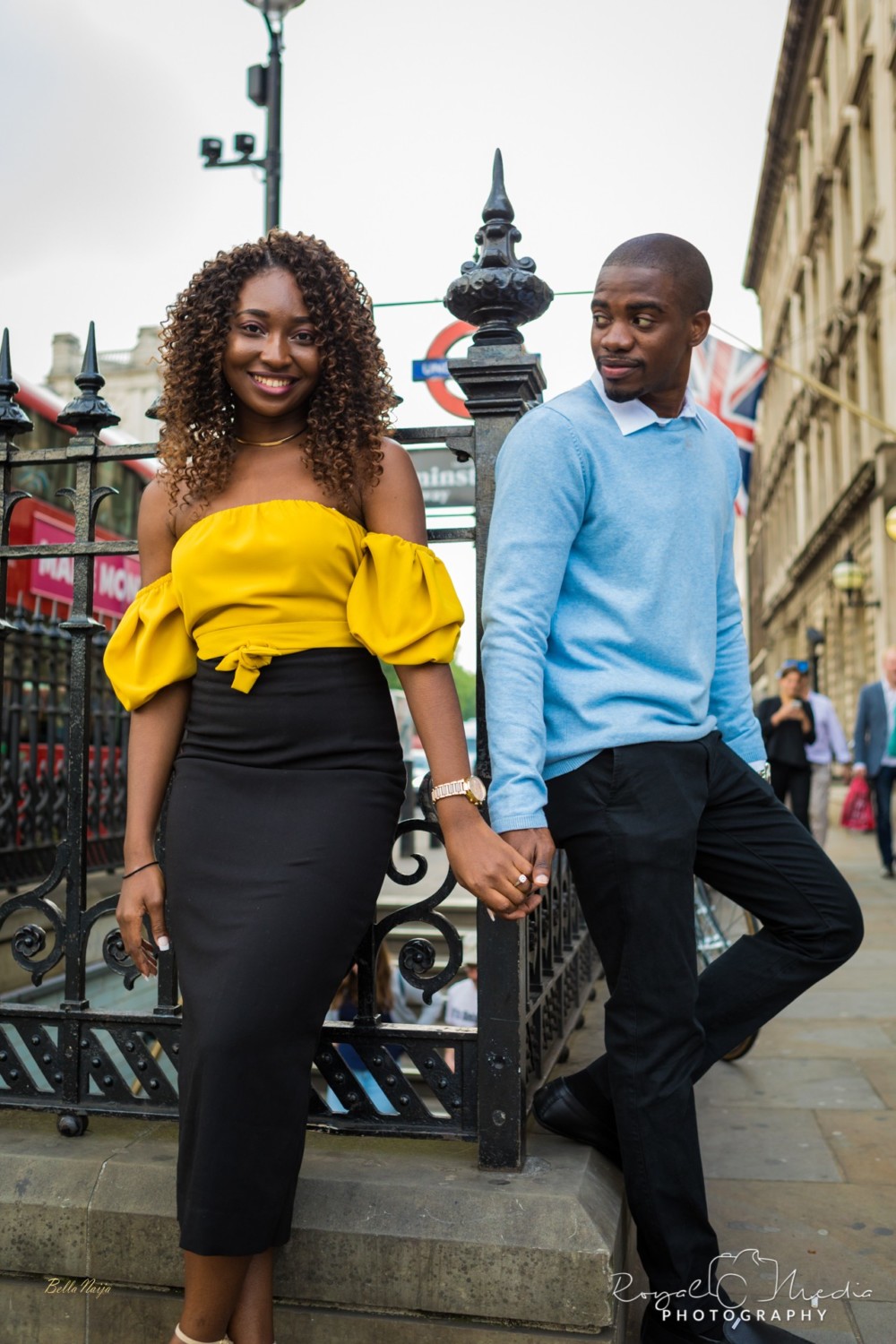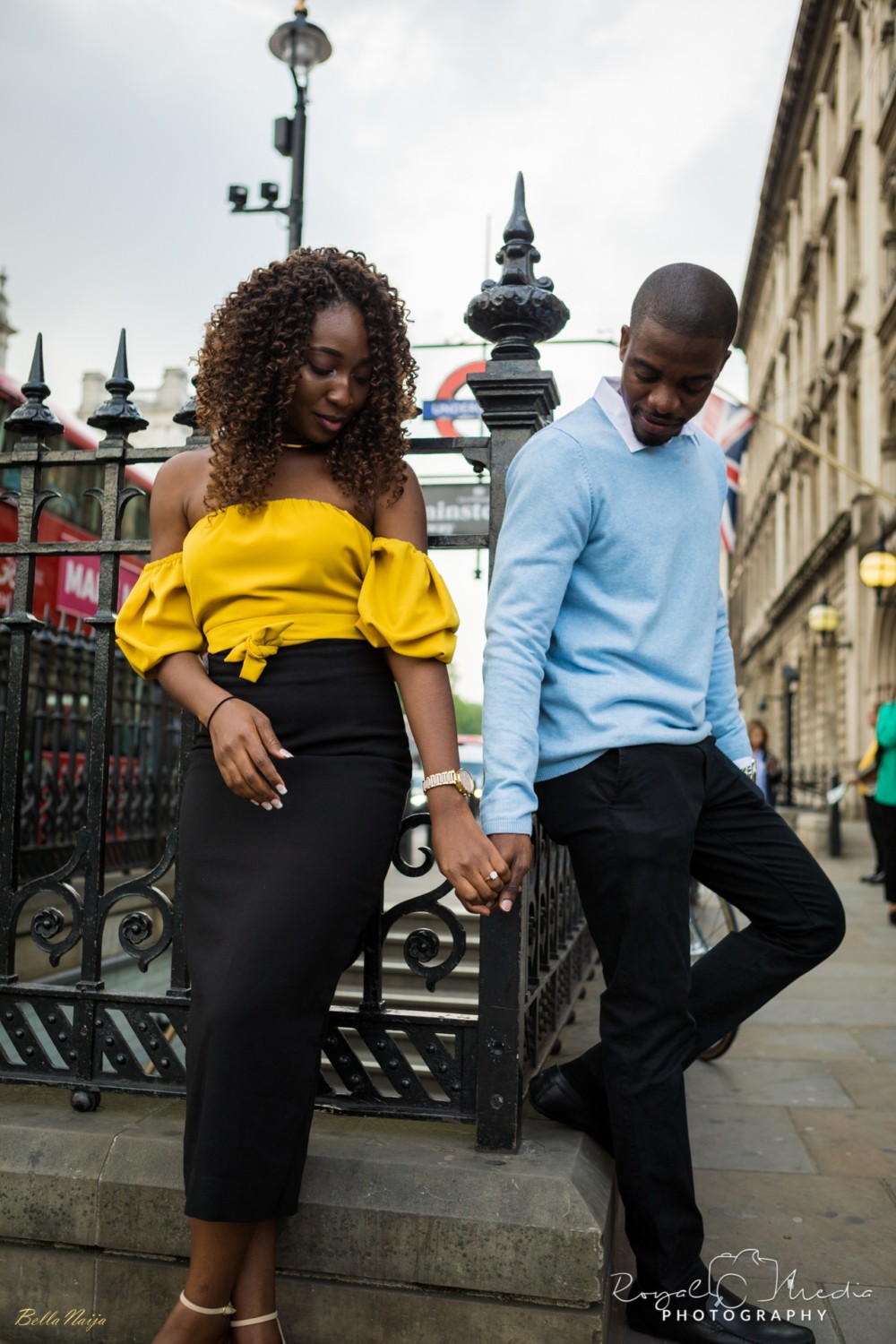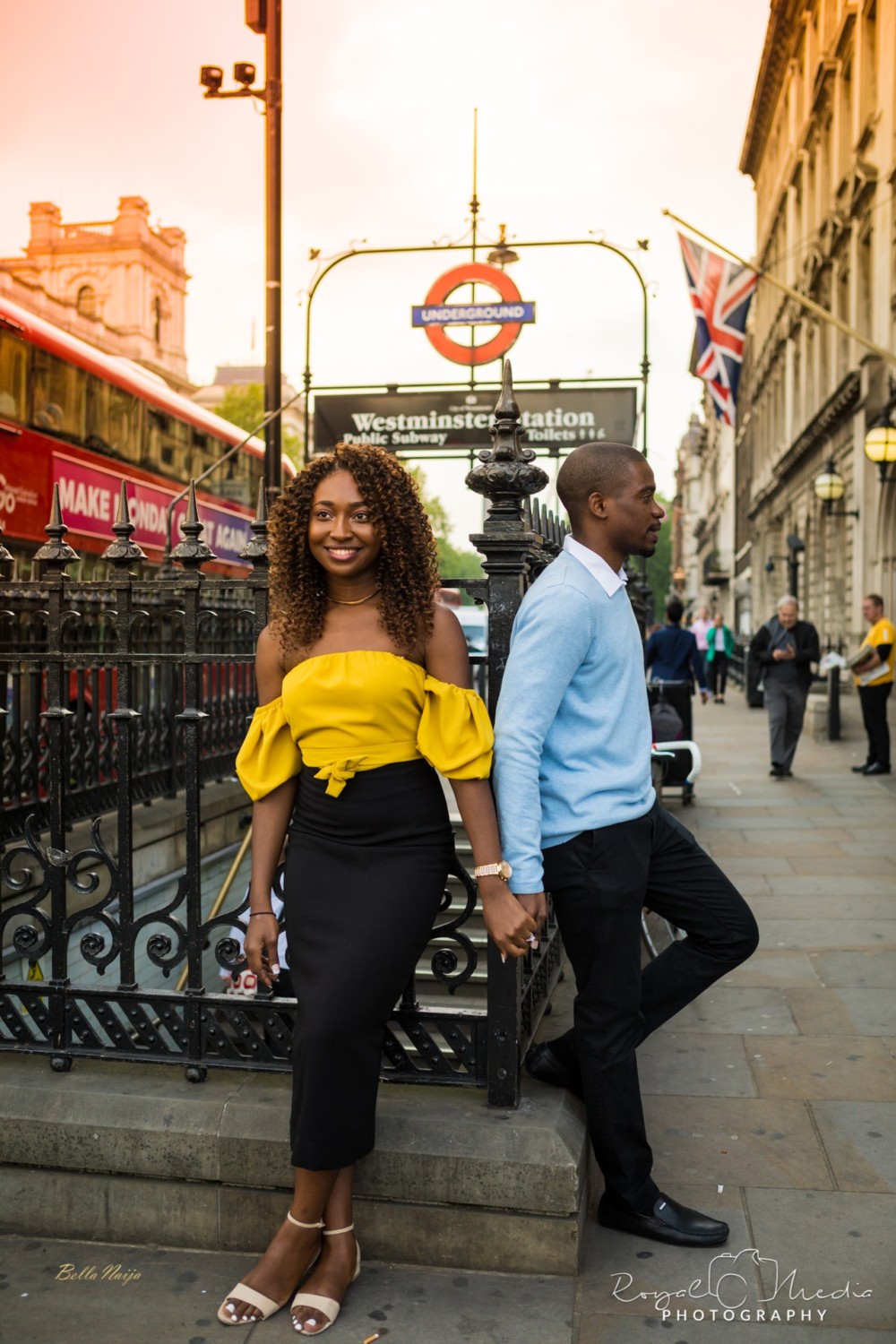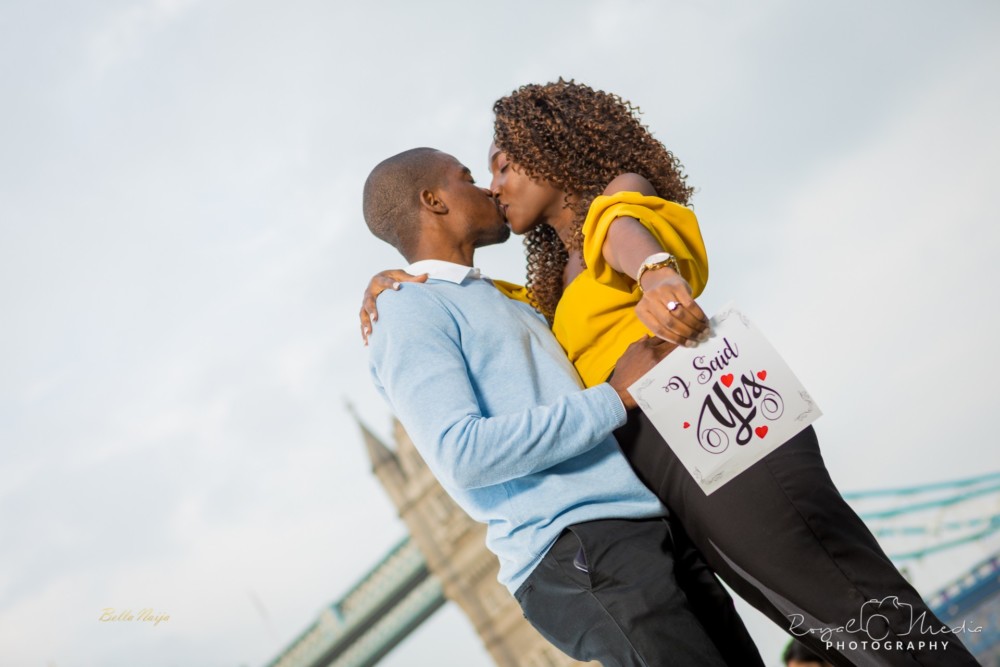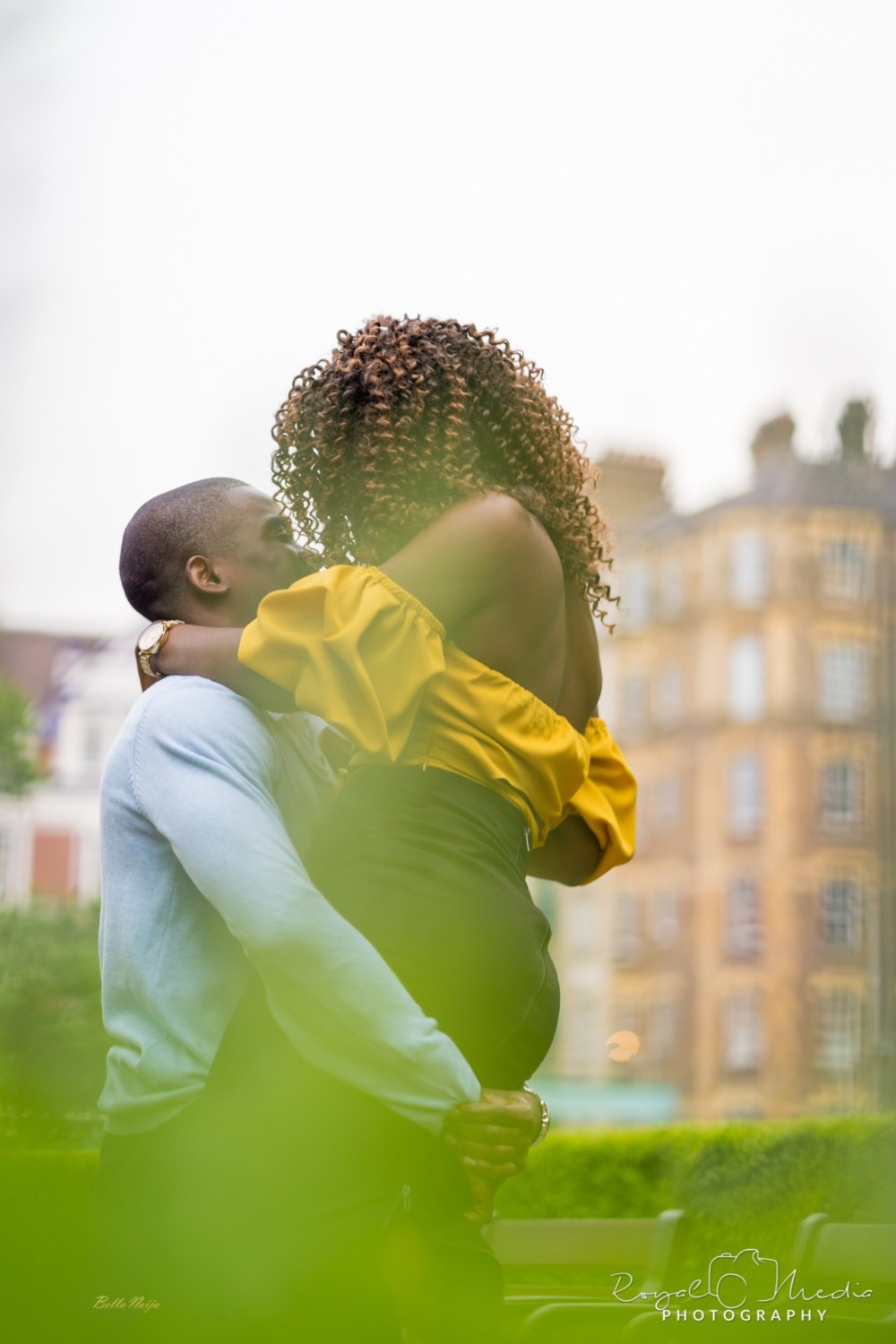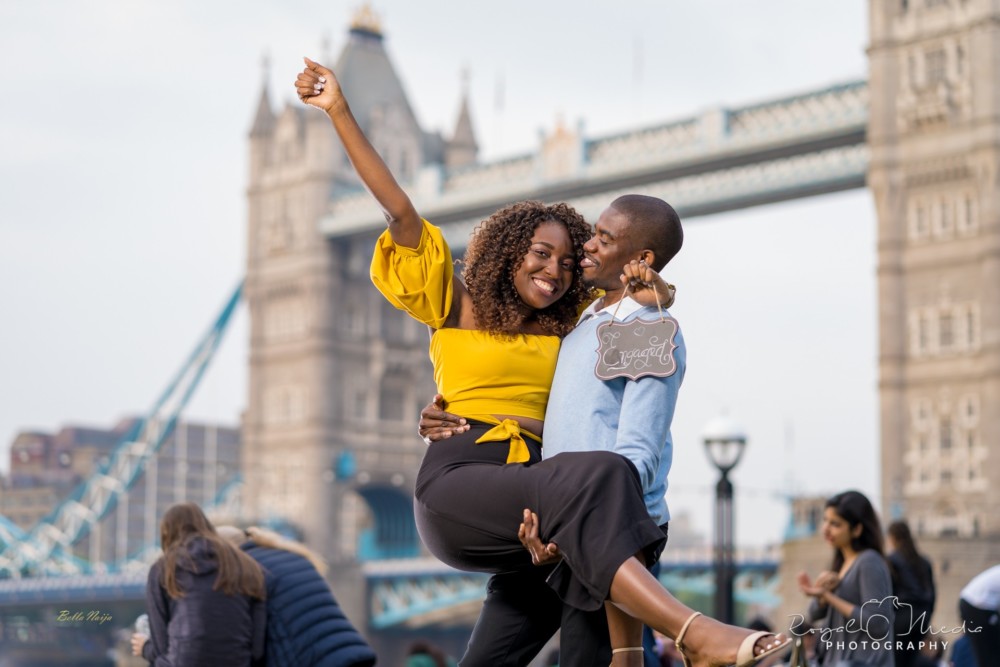 Credits 
Bride-to-be: @sylvia_hearts_xo
Groom-to-be: @Gokwuka 
Photography: @Rmnowuk