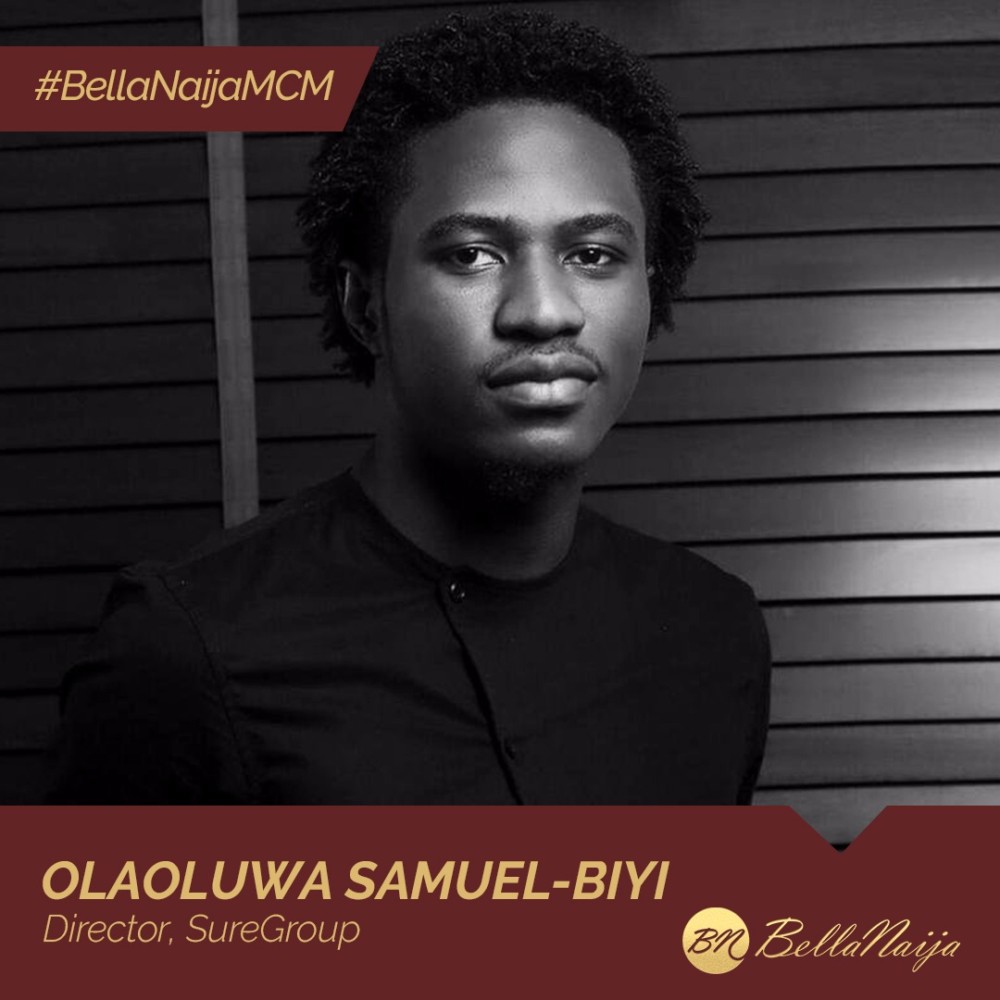 At 27, our #BellaNaijaMCM this week Olaoluwa Samuel-Biyi has done and is doing a lot for the development of technology in Africa, as an employee, entrepreneur and investor.
The Accounting and Finance graduate started out at Jumia Nigeria, working his way up from being a financial reporter, to a financial analyst, and then a business intelligence executive before he left the company.
Samuel-Biyi later joined Venture Garden Group as a Senior Manager and then went on to become a partner at the startup incubator.
In 2014, one year after he joined Venture Garden Group, Samuel-Biyi founded SureGroup, "a group of companies providing retail solutions around digital retail vouchers."
The group was founded alongside Samuel-Biyi's friends, Adeoye Ojo and Babafemi Lawal and started out as SureGifts.
The company now houses SureGifts (shopping vouchers for gifting and rewards), SureRemit (voucher-based international remittances powered by cryptocurrency), and SureCredit (convenient voucher loans).
SureGifts, a digital shopping voucher aggregator, pioneered the concept of gift cards in Nigeria, partnering with brands like Game, Spar, Samsung and Jumia for their digital gift card program.
Leveraging its SureGifts merchant network, Samuel-Biyi and his partners started SureRemit, a platform that uses cryptocurrency to power remittances intended for non-cash uses like utility payments, groceries and medicine. The product is aimed at money sent home by global immigrants.
At its Initial Coin Offering (ICO) in January 2018, SureRemit raised $7 million.
SureCredit is "a voucher financing platform for employees of selected companies. Employees can get a voucher to purchase an asset or service from several merchants in NIgeria and pay later over time from their salaries".
Samuel-Biyi was named in Forbes Africa's 30 Under 30 (Technology) list for 2018, he's also a Chevening Scholar and holds a masters degree in social innovation and entrepreneurship form the London School of Economics and Political Science (LSE).