3 Heroes including Boy who lost his Leg while saving Mum win Multimillion Scholarships at Indomie Awards
A fifteen-year-old boy, Victor Olayiwola, who had his left leg amputated for saving his mother's life during a car accident in 2012, was among the three winners for this year's Indomie Independence Day Awards (IIDA), which held in Lagos.
IIDA is a corporate social responsibility initiative from the stable of Dufil Prima Foods, the maker of Indomie Instant Noodles. The award, which began in 2008, is geared toward recognising and celebrating children below the age of 15 who have exhibited extraordinary acts of heroism in the face of danger or societal challenges. The IIDA initiative has so far benefited 40 Nigerian children who have shown exemplary character and bravery.
During this year's edition of the award, Olayiwola won the Physical Bravery Category of the award along with Elijah Ephraim Umanah and David Nengi Ayomide Pepple, who won the Intellectual and Social Bravery categories of the award respectively. While the trio went home with multi-million scholarships, Dufil Prima Foods promised to sponsor the treatment of Pepple's younger brother who has been diagnosed with cerebral palsy.
In his welcome address, Chief Executive Officer of Multipro Consumer Products Limited, Pawan Sharma, said IIDA originated from the passion that the Indomie brand had to celebrate heroism among Nigerian children.
Sharma said: "As a brand, we at Indomie feel we need to celebrate our unsung heroes- Nigerian children, who are doing extraordinary jobs, without being celebrated. This year, we received hundreds of entries and when we went through those entries, we were amazed to see the kind of work Nigerian children are doing. Sometimes, we feel like crying for them, because those children as young as they are, are sacrificing their lives with acts of bravery. They are doing something so brave that even 40-year-old people would think twice before they do them. We salute those children. Also, we thank our partners such as Stanbic IBTC Bank and TVC Communications for supporting this noble cause. And we welcome anyone who wants to join this noble cause."
The Founder of Rise Networks, Toyosi Akerele-Ogunsiji, who delivered the event's keynote address, stated that children are key to Nigerian's future development and growth.
In her keynote address, Akerele-Ogunsiji commended Dufil Prima Foods for the IIDA initiative and emphasised the need for every Nigerian child to be empowered through quality and scientific-oriented education "I want to thank Dufil Prima Foods for the wonderful work they are doing in Nigeria. IIDA is the biggest and most inspiring programme for children in Nigeria. It is commendable for an organisation like Dufil Prima Foods to have stayed consistent to doing social responsibility programmes the way they have been doing it, by making substantial contributions to the growth and development of Nigerian children, without necessarily getting something in return."
After receiving the award, Olayiwola thanked Dufil Prima Foods for the reward. He said: "I did what I did to save my mother and others. I love my mother so much that I did not want her to die. Awards and rewards were never on my mind when I saved them from that car accident. But Indomie has made my act worthwhile and a thing of joy. I am really grateful to Dufil Prima Foods for putting smiles on my face."
Nine-year-old Pepple from Port Harcourt won the Social Bravery category for using his artistic talent to seek financial assistance for the treatment of his younger brother who has been diagnosed with cerebral palsy. At the event, Dufil Prima Foods promised to fully fund the treatment of Pepple's younger brother abroad.
Umanah, a 13-year-old senior secondary (SS1) student of Centenary Staff College in Uyo won the Intellectual Bravery category for creating reading glasses, using torchlight, solar panel and Universal Serial Bus (USB) ports.
Receiving the award, Umanah, who was overwhelmed by emotions, said: "I feel extremely happy and very proud of this award. I thank Dufil Prima Foods for finding me worthy for this award. This award has encouraged me to continue on the path of invention," he said.
So far, the IIDA initiative has been able to positively impact the lives of about 40 Nigerian children who have shown exemplary courage. The heroic feats of these children will go down in the annals of history.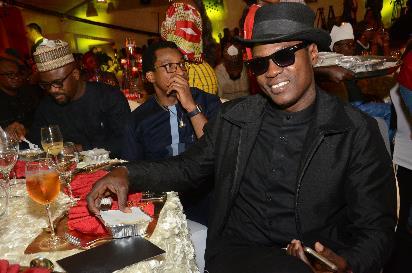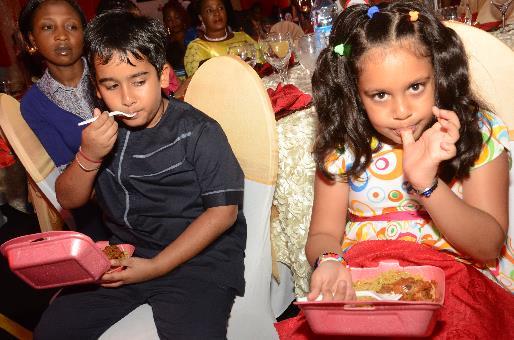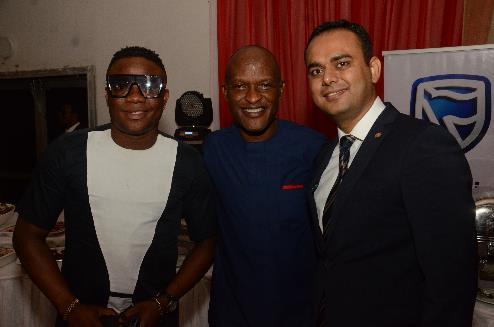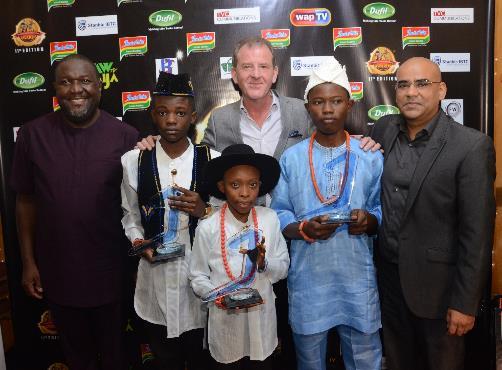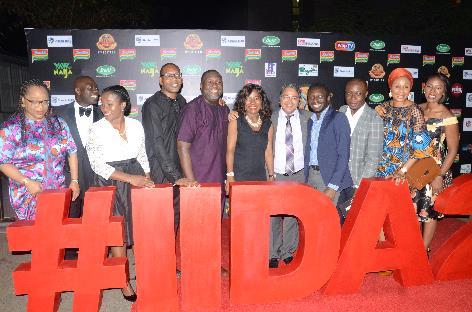 —————————————————————————————————————————————–
Sponsored Content