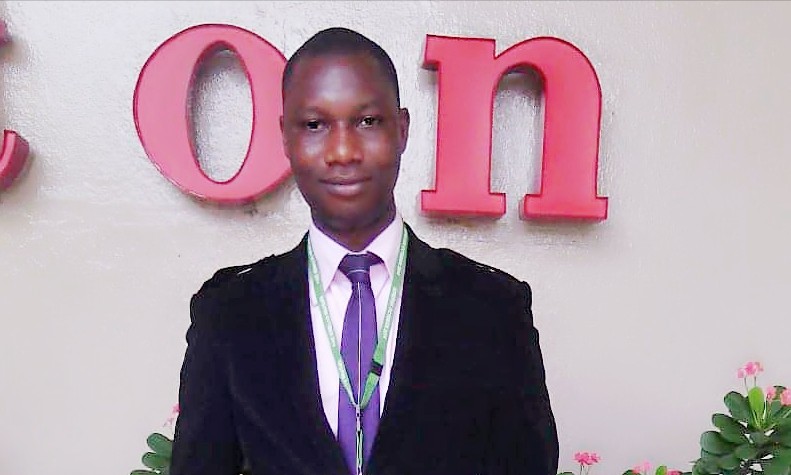 In July 2018, the BellaNaija Features team decided to take a closer look at academia in Nigeria. We recognize that the current state of our educational system leaves a lot to be desired. However, in spite of all the difficulties, Nigerians still go through the system and manage to excel in their field of studies. Even more commendable are Nigerians who go over and beyond graduate level by attempting and completing post graduate degrees. It is for this reason that we decided to specially recognize and celebrate people who completed their PhDs in Nigeria. Naija Doctorate & Proud is a celebration of Nigerians who have obtained their doctorate degrees from Nigerian universities. To follow this series, bookmark this page 
It is no mean feat to obtain a Doctorate any where in the world, and to do it in Nigeria means you rock!
Today, we're celebrating Dr. Kazeem Ajeigbe. Kazeem has a doctorate degree in Physiology, a biomedical science discipline from University of Ibadan. His undergraduate and Masters degrees were also from the University of Ibadan. His area of specialization is Gastrointestinal physiology and his research activities centre on gastrointestinal inflammation and carcinogenesis.
When Dr. Ajeigbe reached out to us, he spoke generally of the experience: "Patience is a virtue and an exclusive attribute needed in the pursuance of the degree. The duration of study is usually long, most times longer than expected or prepared for. Industrial actions extend one's stay unnecessarily. Supervisors or mentors may be unfriendly and harsh at times. You must not lose your cool. You must not be frustrated. You just must keep going no matter what happens. Patience really helped me. I stayed on for seven (7) years.
"Hardwork, too, must complement one's patience. Laziness is not allowed. In fact, no supervisor will work with any lazy mentee in Nigeria. Searching for useful materials in the course of the programme is usually endless. The reason, basically, is that new information crops up everything minute, or hour. And no stone must be left unturned to get the best out of your study, and present something strikingly fresh in order to contribute to the body of knowledge meaningfully. Laboratory works can last overnight. Preparing manuscripts can stretch you beyond elastic limit. You just must keep working. Hardwork pays in PhD.
"Dedication caps it all. It might get to a point that you feel like running away. In Nigeria, laboratories are really not well equipped in our universities to carry out competitive researches as those done abroad. Even when there are pockets of special laboratories here and there to use, you still purchase specific reagents, chemicals and antibodies from abroad. And remember the dollar-naira exchange rate never really 'smiles' in Nigeria. Whether you get funding/grants or not, work must go on.
"I remained dedicated, and committed, all the way. When I needed to marry my wife, after keeping her for long, I ensured that I sliced my heart into two equal halves. One half for her, the other half for my PhD. I appreciate her always for her understanding."
We hope you are inspired by Dr. Ajeigbe's story.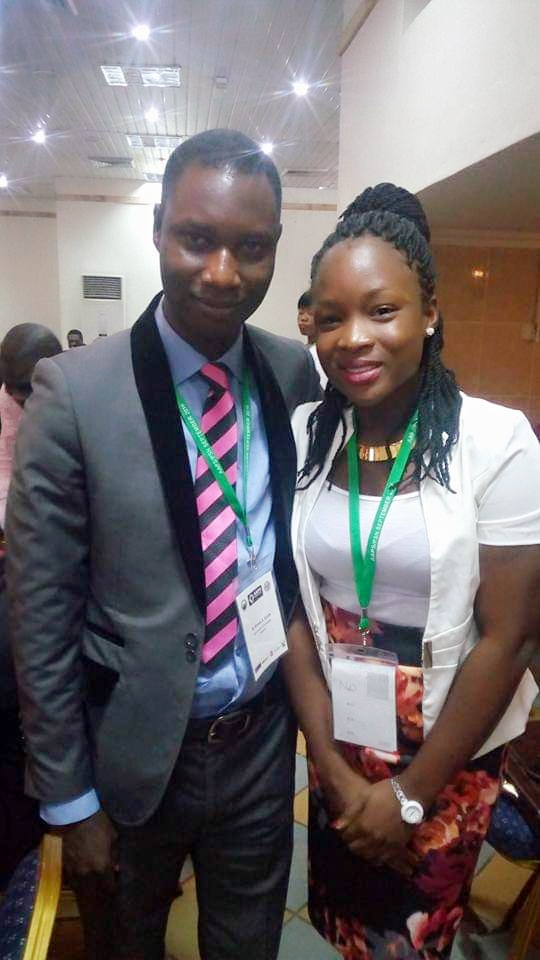 ***
What inspired the choice of your field of research?
First, I will say my supervisor and mentor. I fell in love with him right from my undergraduate days. He teaches with passion and delivers effortlessly. Though he was not my supervisor for my BSc research project then, I chose him as an advisor and would go to him from time to time for instructions and guidance. So, when I came back for Master's, I easily chose to work with him, or I think lobbied to have him as my supervisor. And since then, gastrointestinal physiology and I have been in hot romance.
Second, a take-away quote from a lecture delivered in 1990 by Prof B. O. Amure at the 12th Annual Scientific Conference of Physiological Society of Nigeria on "Peptic Ulceration, Cattle Milk and Fulani's" inspired me a lot; "Abuse your stomach and be sick, control your stomach and be well." This means, simply put, that what we eat affects our gastrointestinal system. Hence, researches into the interference of gastrointestinal tract activity in health and disease by what we ingest remain inexhaustible.
I have been examining, in my research career, how xenobiotics and dietary factors affect gastrointestinal ulcer healing processes, and development and progression of carcinoma.
Now the big question, why did you do your PhD in Nigeria?
Maybe my mentor's influence. And besides, I have always been pro-Nigeria. I believe there is nothing extraordinarily done abroad that can cannot be tried and achieved here in Nigeria.
Truthfully, I tried a number of schools in UK and South Africa after my Masters, but when it was not going to work due to financial constraints and so on, I decided to face it squarely in Nigeria. And no regrets whatsoever. All kits, chemicals and reagents needed for the bench work were ordered directly from companies recognized worldwide for quality products. Further, technical personnel with sound and appropriate expertise assisted on the bench in order to achieve an excellent and reproducible result.
Interestingly, manuscripts generated from the work have been presented in scientific conferences, and in fact won an award of excellence at 2014 International Union of Physiological Sciences (IUPS) and Physiological Society of Nigeria Annual Scientific Conference held in Lagos. This does not necessarily imply that all works done and finished in Nigeria can compare with those abroad. What, I believe, the investigator puts in it will determine the output. Our professors in Nigeria are excellent, I tell you. In addition, many of them even have one or two trainings done abroad, like my own supervisor.
What was the cost implication? Please share how much it costs to complete the PhD
I spent close to ₦2,000,000 (two million naira), including school fees. I may not be able to give a detailed breakdown of how much money was spent. The programme is not only about paying school fees. Expect all laboratory needs taken care of. If you desire a quality research work that can compete with any from anywhere, you will spend money to purchase some specific laboratory chemicals, and in some instances, equipment. And recall that dollar-naira exchange rate is not smiling at all.
Please give us a summarized version of your experience getting your PhD in Nigeria
Sincerely, I would not know how to describe the experience, whether it is bittersweet or not. But what's sure is that, in Nigeria, the programme is quite challenging, and if one's determination is not firm and purpose-driven, one can easily abandon it and 'run away'.
Finance is a tough challenge here especially for those who are not on grants (either from TETFUND or any fund, locally or abroad) or any job (either academic or non-academic). Some parents bleed financially to see their children complete postgraduate programmes.
I didn't have so much financial problems to contend with, anyway, since I got an academic job with my MSc and my university is supportive with regular salaries and so on. But shuttling between my place of work (in Edo state) and the University of Ibadan (Oyo State) posed a great challenge. I would need to be in class to teach my students, and at the same time present myself to work on the bench in my supervisor's laboratory. This caused frictions at a point, but was resolved later. It affected me emotionally though. I did not even have enough time with my family. Thank God I have an understanding wife.
Furthermore, the prolonged period of stay in the programme due to industrial actions and deliberate unavailability of supervisors usually discourage PhD students in Nigeria. I was not really affected by this anyway, because my supervisor is IT compliant, and hence we communicate every now and then regardless of his or my location. I enjoyed that uncommon favour. However, the bureaucratic movement of files and documents by non-teaching staff can be frustrating. For example, it takes unduly and perhaps an unnecessarily long time to process documents between final (post-field) seminar presentation and defense, and also between defense and release of result from the Postgraduate School. Sometimes, it takes one year. I believe things are possibly better now. Summarily, inadequate funding and technical expertise of support staff militate against smooth running of PhD programme.
Please walk us through the process of getting your degree: from choosing your topic to getting your confirmation of completion
Picking a research topic and finding a supervisor was not hard for me. I continued the area of research I did at Masters, and with the same supervisor. As pointed out earlier, my research activities centre on gastrointestinal secretion, inflammation and carcinogenesis with special interest on how xenobiotics and dietary factors affect gastrointestinal ulcer healing processes, and development and progression of carcinoma.
For the PhD, I worked on, simply put, effect of antimalaria drugs on gastric acid secretion and ulcer healing. The topic was chosen as a follow up to the findings of Barth and co (1975) published in the British Journal of Pharmacology, and Etimita and co (2005) published in the Nigerian Journal of Physiological Sciences that gastric acid secretion is increased in rats treated with amodiaquine and chloroquine. We carried out a number of investigations into how various classes of antimalarials affect gastrointestinal function and inflammation. In the quest for the mechanism of changes in the gastric acid output in antimalarial treated rats, the role of muscarinic and histaminergic receptors which are known to be involved in regulation of acid production was hugely explored.
Preparing thesis came up fully after results were collated and analysed statistically. Comparisons were made across groups (ie between control and experimental groups). Prior, Chapters One (Introduction), Two (Literature Review), Three (Methods) were just being drafted. And eventually, Chapters Four (Results) and Five (Discussion and Conclusion), and Reference section were added. The summary of all these chapters were equally presented as abstract.
A back and forth correction of the thesis by my supervisor took about three months. Plagiarism check, too, was done, and soon afterwards, defense took place with an external examiner.
It may not be as easy and straightforward as I expressed it anyway.
That sounds very difficult, but you did a good job. So, do you currently work in academia?
Yes. I work as a lecturer in Igbinedion University, Okada, Edo state. I teach Physiology to Physiology Anatomy, Medical, Pharmacy, Medical Lab Science students.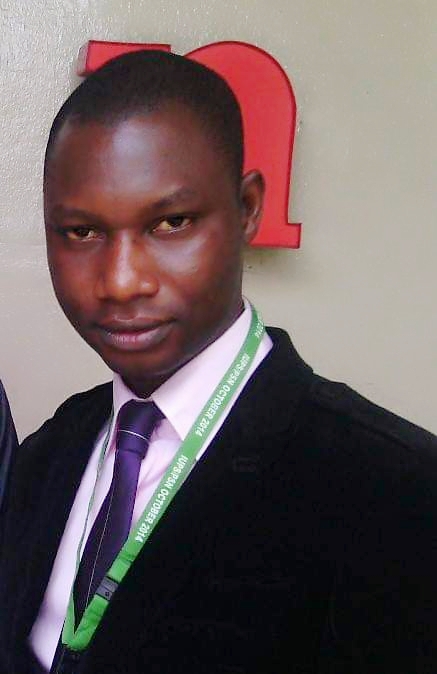 What are the advantages of your doctorate?
The advantages of doctorate are countless, to be candid. But in all, critical thinking, problem-solving and decision making are important skills I believe I got from my doctorate. During the course of the programme, one learns to criticize existing scenario or query hypothesis, identify problems and their source, then create solutions to benefit the society. The doctorate enhanced my leadership and management skills through apt decision making and purposeful coordination.
More importantly, an academic needs PhD to grow in the university system. PhD is a basic requirement for lectureship.
What did you learn overall from the experience? What advice would you give someone thinking of getting a PhD
I learned patience, hard work, steadfastness, dedication and discipline.
Anyone thinking of getting a PhD should have a strong conviction and determined will to pursue it. This is because the journey may appear smooth at the beginning, but turn rugged in the middle or towards the end. At that period, one needs a strong determination to forge ahead regardless of any situation.
Also, when preparing the project proposal, candidates should understand the methodology pretty well and identify the grey areas, locate where the technical expertise can be gotten, even before the commencement of bench work.
In addition, PhD candidates may need to know and possibly run background checks in prospective advisors/supervisors in order to ascertain a friendly working relationship.
Finance is key. I always advise that fund is an important part of PhD. Anyone thinking of getting a PhD should get his funding right. Else, one should assess pre-doctoral fellowship available for PhD students in countries like India, Brazil, South Africa, etc.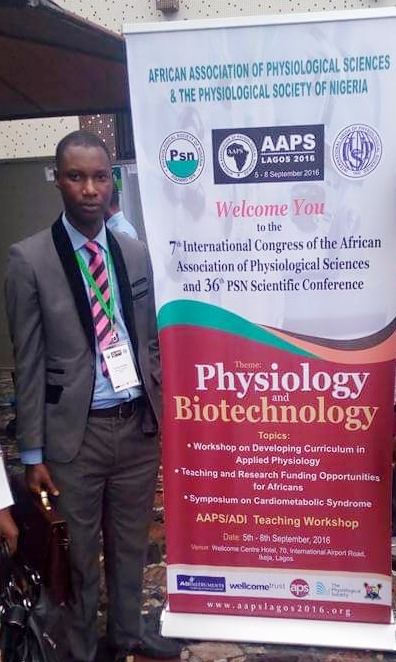 Finally, patience and hardwork are very important attributes needed in the pursuance of the degree. In fact, these two attributes are the panacea for all the ups and downs experienced in PhD training.
What advice would you give people in the Nigerian academic stratosphere on how to improve the quality of the education?
Sincerely, what we need to do to improve the quality of education in Nigeria is to increase the funding.
The funding may not necessarily be from government, especially when it comes to postgraduate training. Corporate organizations and industries can come in to augment government efforts. When funding is improved, the postgraduate teachers and mentors will do more, and therefore improve the quality of graduates produced, including PhDs.
Re-training of trainers in the education sector with cutting edge instrumentation costs a lot of money. Funding is key.
Any final thoughts
A PhD is a worthwhile research degree. The training is thorough and the application of knowledge gotten thereof should not be limited only to academia but be extended to industries, and even top management positions in corporate organizations and so on.
Thank you very much, Kazeem. We appreciate your detailed responses. BellaNaijarians, if you enjoyed reading this, please share with your friends. If you obtained your PhD from a Nigerian University, we'd love to share your story. Please click HERE to find out how to reach us.