Mr Eazi explains why he Cancelled his Trace Live Event in Lagos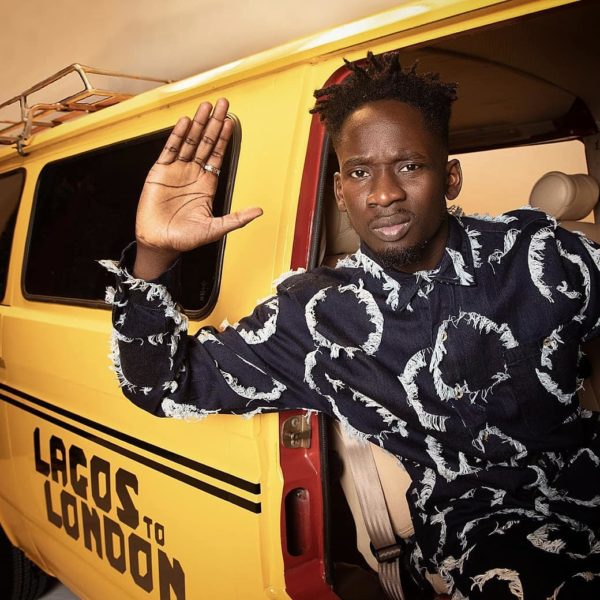 Mr Eazi was slated to perform at the Trace Live event on Friday, November 23, performing the songs from his new EP "Lagos to London."
The show was however canceled abruptly only a few hours to the start.
Eazi revealed that although he'd made plans to have Simi and King Promise perform on stage with him, he had to cancel as he wasn't "confident of the delivery of the event."
He wrote on his Twitter:
I cancelled Trace Live because i was not confident of the delivery of the event! I have had a smooth well branded #LagosToLondon roll put in the UK, Uganda, Tanzania, Kenya, no way i was gonna have a wuru wuru event in my home country Nigeria!

My band got into the country, we had two days of rehearsals and went to the venue for final rehearsals on time ie 7pm but there was no staff of the organisers at the venue! None! The lights and aound engineers had not even received my tech rider!

This was the set that i agreed to but i got there and saw nothing! I met an empty stage apaz the set had been cancelled by the organisers! I will not play a substandard event for my core fans in LAGOS! Mr eazi is a Global Brand!

I called Simi , to come play with me at the event, we made plans for King promise from Ghana to attend, even commenced speaking with burna to make sure we have some of the features on #LagosToLondon present at the event.
https://twitter.com/mreazi/status/1066025029580787715
https://twitter.com/mreazi/status/1066025494347481088
https://twitter.com/mreazi/status/1066026382755577857
https://twitter.com/mreazi/status/1066026792560005121