Hypo unveils N30 Toilet Cleaner to commemorate World Toilet Day
In the continued quest towards ensuring a cleaner, germ-free environment, Hypo the Nigerian most affordable super bleach brand has commemorated this year's World Toilet Day with the official unveiling of a new variant – Hypo Toilet Cleaner to cater to different economic social class, which comes in a 65ml sachet and 450ml bottle.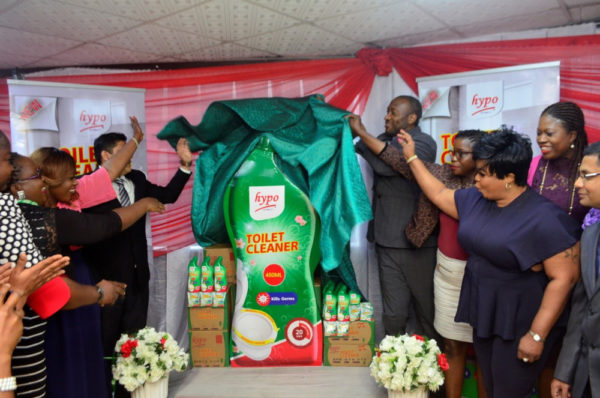 The event which was well attended by relevant representatives from the Lagos State Ministry of Health, Ministry of Environment, Nigerian Medical Association and celebrities from the Movie industry made sure to enlighten the public on the need to keep the environment safe for the greater good of all.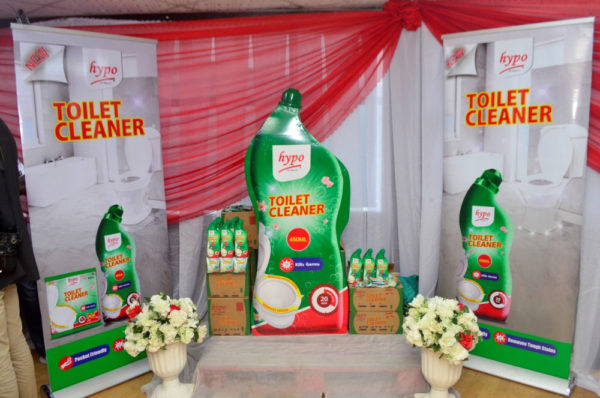 This year's theme for the World Toilet Day tagged "When Nature Calls" was borne out of the need to proffer solutions to the global sanitation needs as it has been recognized that over 62.5% of people over the world don't have access to safe sanitation when it comes to answering natures call.
Wale Poluyi, Director (Pharmacy), Lagos State Drug Quality Control Laboratory, Representing the Permanent Secretary, Ministry of Health called for the need for Nigerians to understand that Human waste if not properly disposed of can spread killer germs, hence the need to always stay hygienic with toilets and environment at large. Hypo has done well by showcasing on its pamphlet the efficacy of the new product in comparison to other types of cleaning agent because information is key.
According to the Brand Manager, Hypo, Onome Asabgra, who made an official presentation just before the new product unveiling "Nigeria has also been ranked among top three countries in the world for the number of people without toilets, according to a WaterAid's State of the World's Toilet report. It also states that fewer than three in ten people have a decent toilet, which clearly shows there a problem which be must be tackled."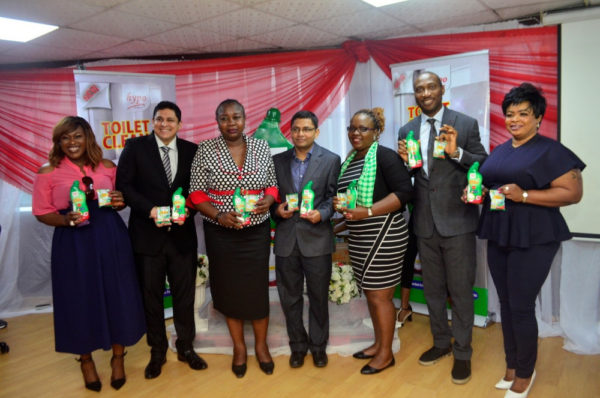 "Today Hypo, one of the leading hygiene and cleaning brands in the country is making a bold entrance into toilet sanitation by launching affordable toilet cleaning solution with the aim to further drive the penetration of toilet cleaning at a price point that makes toilet cleaning both easy and interesting. It comes in two sizes, 65ml Sachet for N30 and the 450ml bottle for N400" said Onome.
Okon, representing the Nigerian Medical Association commends the brand for taking the bold step by ensuring unbridled efforts towards maintaining a clean and germ-free toilet. "On behalf of the Nigerian Medical Association, I wish to state that we are proud to be associated with the Hypo brand and we promise our continued support of its various activities and calls for greater collaboration as it impacts positively on the health of all Nigerians."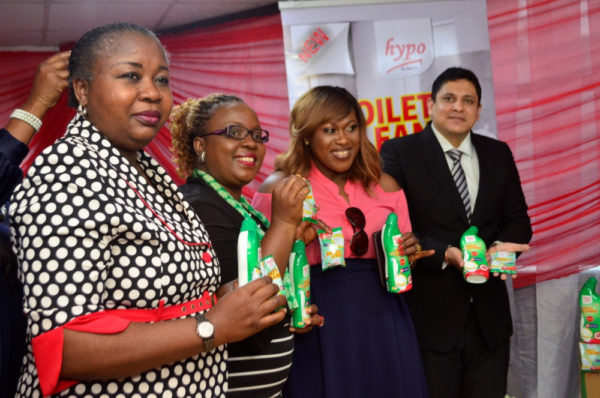 —————————————————————————————————————————————–
Sponsored Content