Donald & Melania Trump, Barack & Michelle Obama, Bill & Hillary Clinton attend State Funeral for former U.S President George H.W. Bush
Today was a day of remembrance for United States of America's former President George H.W. Bush, as he was mourned at a State Funeral at the National Cathedral on Wednesday (December 5) in Washington, DC.
The state funeral was attended by current President Donald Trump and First Lady Melania Trump. They sat alongside past presidents including Barack Obama, Bill Clinton, and Jimmy Carter, along with their wives Michelle Obama, Hillary Clinton, and Rosalynn Carter.
Also in attendance at the state funeral were former Vice Presidents Joe Biden and Al Gore, Ivanka Trump with Jared Kushner, current VP Mike Pence, and more.
A WWII combat veteran, Bush served as a member of Congress from Texas, ambassador to the United Nations, director of the CIA, vice president and 41st president of the United States.
George H.W. Bush was buried at his final resting place at the George H.W. Bush Presidential Library at Texas A&M University in College Station, Texas
See the photos below.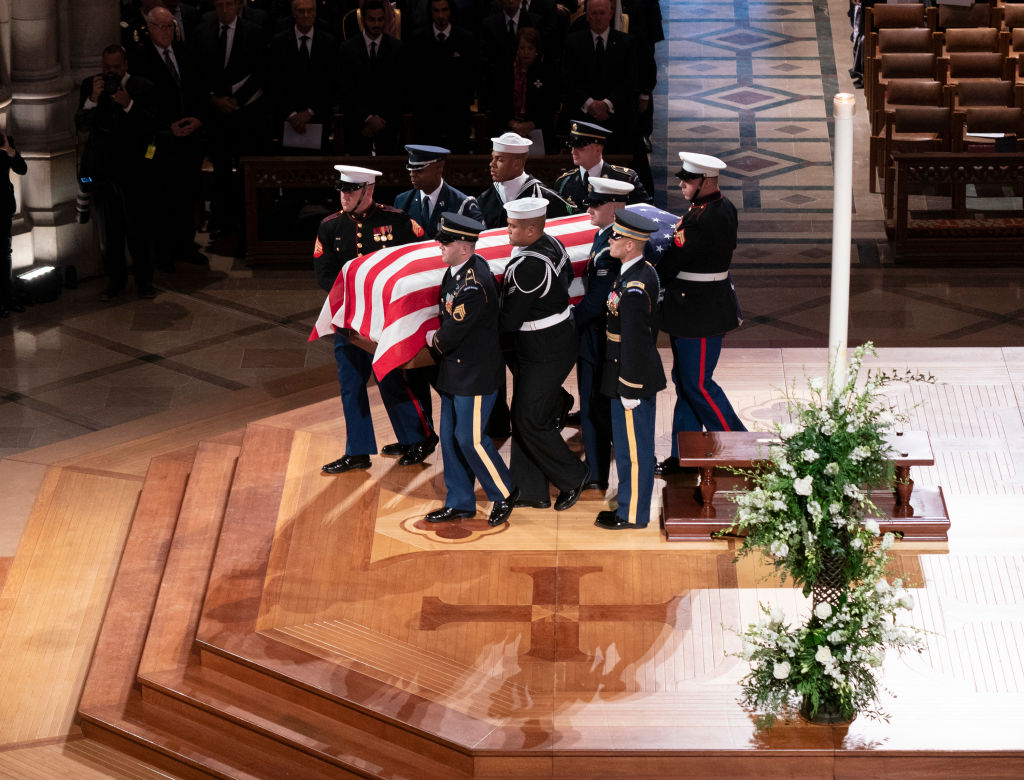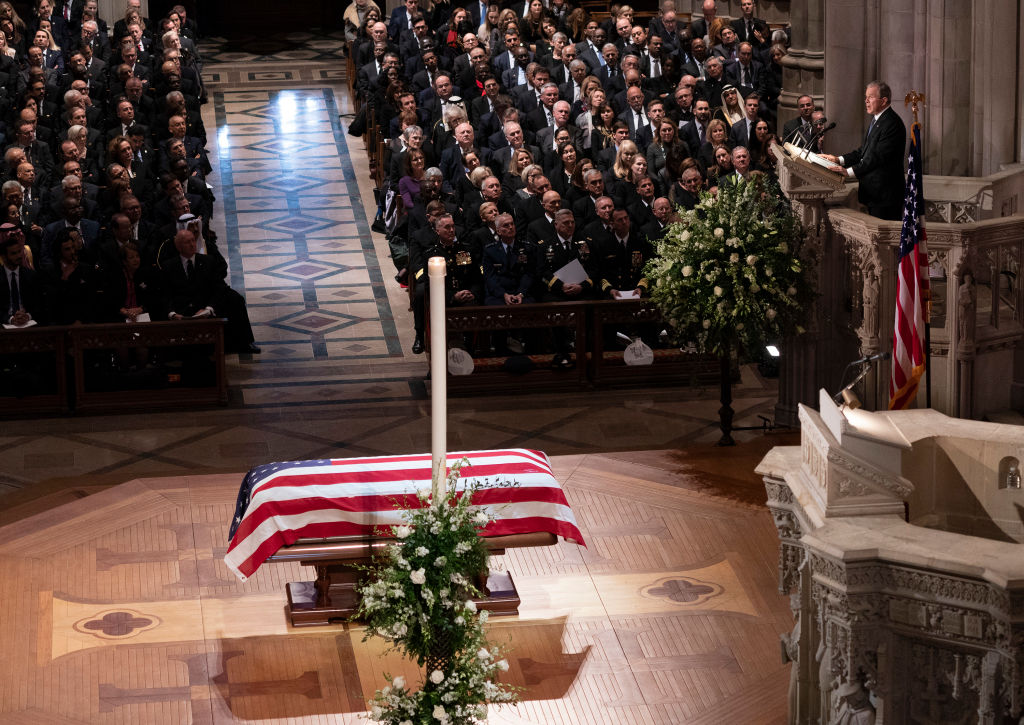 Photo Credit: Getty Images/Pool | Chip Somodevilla