Pinkberry Gourmet Frozen Yoghurt unveils the new Holly Jolly Layers in 6 Flavours
In the spirit of this holly jolly festive season, Pinkberry has just unveiled frozen yoghurt layers with a twist! Themed Holly Jolly Layers, these mouth-watering, yummy, yet healthy treats, are a reinforcement of Pinkberry's commitment to delivering craveable and great tasty yoghurt in the most innovative ways possible! Pinkberry's Holly Jolly Layers are the first of its kind in Nigeria, comprising a healthy blend of delicious yoghurt, layered with all your favourite fruits, exotic toppings and more yoghurt, in a cup of quality indulgence.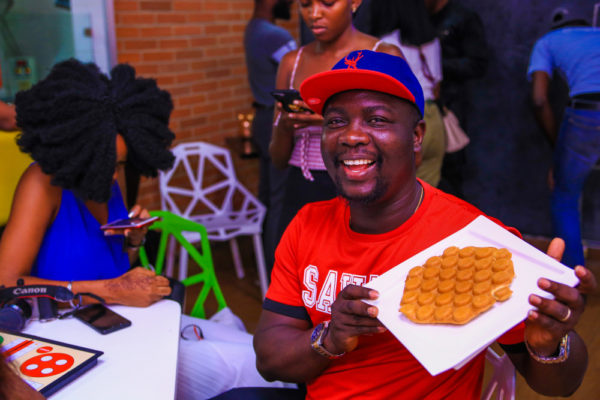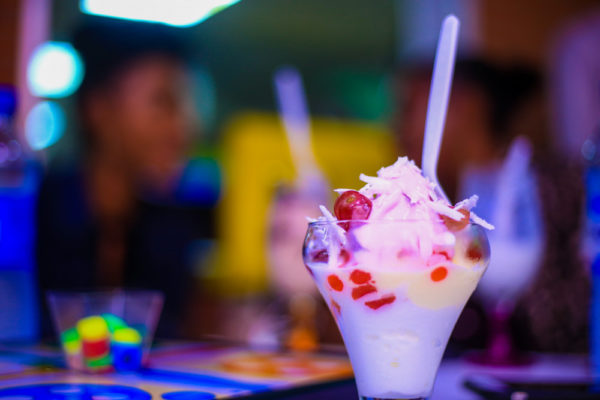 On Friday, December 7th, 2018 at Pinkberry's store on Admiralty Way, Lekki Phase 1, loads of Yoghurt lovers experienced Christmas early, and in grand style at the launch of these Holly Jolly Layers, the newest creation of Pinkberry Gourmet Frozen Yoghurt.  Pinkberry Holly Jolly Layers is a parfait with a twist, a cup of thanks and deliciousness prepared and served in six different amazing flavours.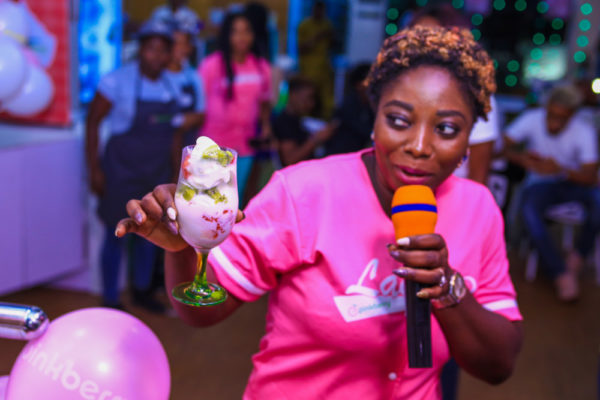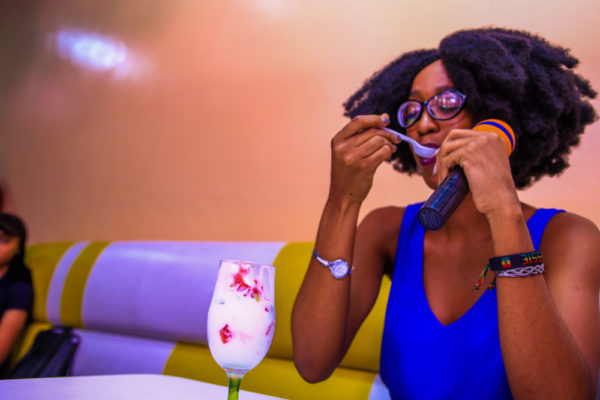 While revealing the new product, Timilehin Lajubutu, Marketing Manager of Pinkberry Gourmet Frozen Yoghurt said "The festive season comes with a lot of sweetness and Jolliness, and this is what we had in mind when creating our new delicious masterpiece. Our passion for helping people discover new and creative ways to enjoy yoghurt led to our latest invention. With our new Holly Jolly Layers, every layer is a blessing to remember, this season and always. We invite you to indulge yourselves this season with these Layers of refreshingly tasting fresh flavours like no other."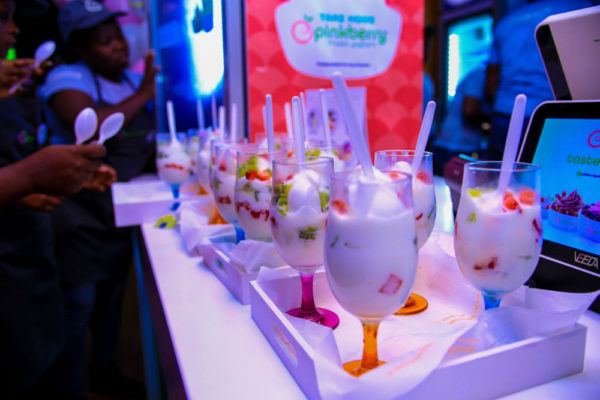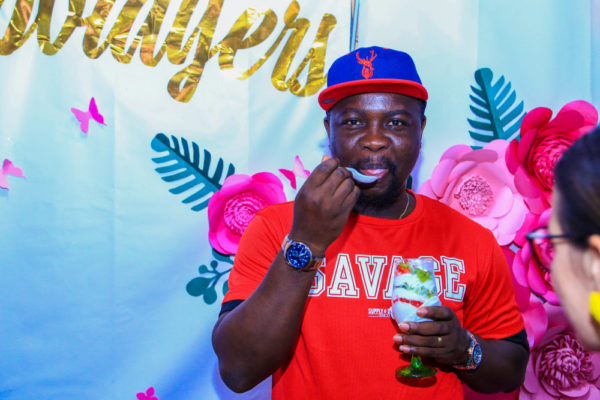 Pinkberry's Holly Jolly Layers come in 6 distinctive flavours:
Santa's Fav: The Santa's secret treat that Pinkberry is letting you in on! Comprises Original Pinkberry Yoghurt layered with freshly cut Kiwi fruit, watermelon, strawberry fruit and yummy syrup.
Deck the Yo!: Three delicious layers of Original, Passion Fruit and Blackberry Pinkberry Yoghurt layered with papaya, grapes, coconut and our special popping bobba.
Chocolate Grinch: Chocolate lovers can indulge a little more with this multi-layered chocolatey goodness! Layers of Chocolate hazel and Cookies'N'Cream Yoghurt, in a tango with brownies, Oreo Cookies and Cashew Nuts.
Sweet Tidings: Layers of original and blackberry frozen yoghurt layered with water melon, popping bobba, strawberries and coconut.
Berry Merry Christmas: A berry-ful cup of your choice of berry yoghurt with strawberry fruit, berry popping bobba and strawberry puree!
Salty'N'Nice: It's time to find out if you've been naughty or nice with this Salty-sweet creation. Layers of salted caramel yoghurt, crunch Oreos, coconut and caramel rock!
Holly Jolly Layers are available in every Pinkberry Gourmet Frozen Yoghurt store Nationwide. Wishing you a Holly Jolly Christmas!
—————————————————————————————————————————————–
Sponsored Content