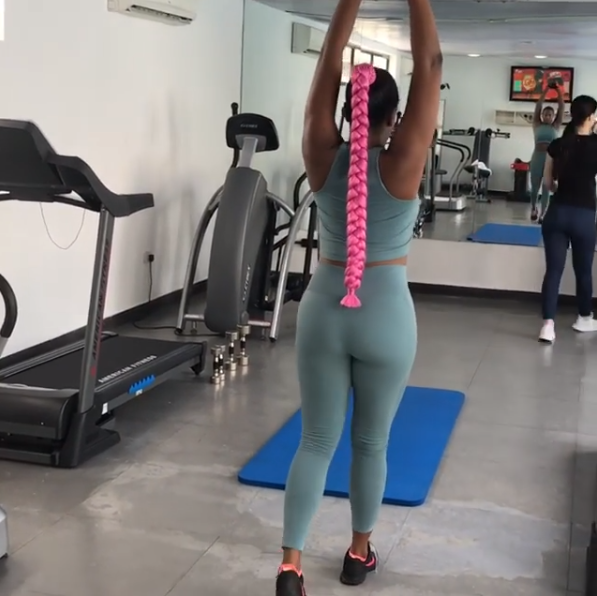 You know how these things go – you let loose in December, throw all your discipline in the back of your wardrobe and feast on everything.
Well, DJ Cuppy also caught the bug.
And now, just like all of us will be doing this January, she has resumed the gym.
She shared a video of herself doing squats to the tune of her hit "Green Light." She wrote on her Instagram:
After eating TOO MUCH Amala this December… Keeping fit in 2019! 🏋🏽‍♀️ #FitFam #ToCuppyThisTune
So, yeah, guys. See you all at the gym.